iPad Mini 5: What's New & What Buyers Need to Know
The iPad mini 5 is finally here, bringing a much-needed refresh to the smallest iPad you can buy. Here's a look at the new iPad Mini 5 features and what you need to know before you buy the first iPad mini update since 2015.
Apple announced the iPad mini 5 with support for the Apple Pencil, an updated display, faster processor and other key updates, but still with the same small portable size that many buyers loved in the original models. Even as the iPhone screen size climbs closer to the tablet this is a very tempting option for many buyers.
The iPad mini 5, or simply the new iPad mini, is available from Apple starting today and it will arrive by the end of March for most shoppers, and in early April in some locations.
iPad Mini 5: What's New
This is the first new 7.9-inch iPad in four years, and it arrives with features that small tablet users have been asking for since the iPad mini 4 release. It is not an iPad Pro by any means, but it packs in one of the iPad Pro features that could make it the perfect companion for your backpack, purse or briefcase. Here are the biggest new iPad mini 5 features;
Advanced Retina Display with True Tone
A12 Bionic Chip – 3X Performance, 9X Faster Graphics
Apple Pencil Support
Enhanced AR Support
Upgraded Camera on Back
The Advanced Retina display is 25% brighter than the iPad mini 4 and it comes with True Tone technology. This allows the screen to adjust dynamically to the lighting in the room you are in or to outside light to make the screen easier to see and use. It's an awesome feature that most new Apple products offer.
With the upgraded processor you get way better performance than the iPad mini 4, including the ability to edit 4K video, run AR apps easily and multitask with ease.
Apple includes support for the first generation Apple Pencil and the Logitech Crayon. These allow you to write on the display, take notes and mark up documents. You cannot use the second generation Apple Pencil that works with the iPad Pro. There is no Smart keyboard for the iPad mini like for the iPad Air 3, but you can find third-party options.
There is no 4K camera built-in, so this is clearly focused on AR experiences, and shooting video on your iPhone. There is enough power under the hood to edit 4K video, so you can AirDrop or grab it off iCloud. There is no Face ID, but you get Touch ID and the support it brings for Apple Pay on the web. Apple still uses a Lightning cable to connect accessories and to charge the iPad mini.
 When is the iPad mini 5 Release Date?
You can already pre-order the iPad mini 5 from Apple. You cannot pick it up in an Apple Store yet, but with deliveries starting on March 29th, you can expect to see it arrive in stores around this date.
Right now you cannot find the iPad mini 5 at Best Buy, Amazon or other third-party retailers, but we expect that will change closer to the release date. That is also when you may start to see some deals on LTE models when you buy a new iPhone.
iPad Mini 5 Price and Options
The iPad mini 5 is $399 for the base model. That's more expensive than the 9.7-inch iPad, so you're paying a premium for the smaller screen. Apple sells the iPad mini 5 in Silver, Space Gray and Gold. The base storage is 64GB, and you can opt for 256GB if you want to pay $150 more.
Apple also offers a LTE option for the iPad mini 5. This is $130 more than the WiFi only model. You will also need to pay a monthly fee to connect. Most carriers charge about $10 for this feature. You can add and remove tablet access without a plan as long as you don't buy your iPad mini 5 from your carrier on a payment plan.
2 Reasons to Pre-Order the iPad Mini 5 & 4 Reasons to Wait
Pre-Order If You Want an iPad mini 5 ASAP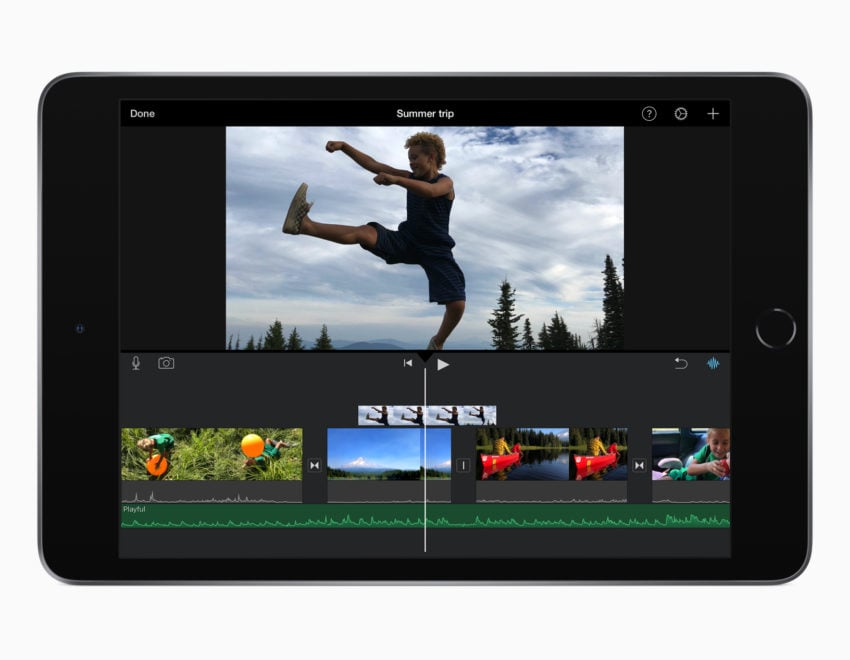 If you've been hanging around waiting for a new iPad mini and you want it as soon as possible, put in a pre-order today, tomorrow or sometime next week.
This isn't an iPhone launch so we don't expect every single iPad mini 5 model to sell out before next week's release date. That said, we could the shipping times for some models get pushed into April.
If you're in desperate need of a new tablet, and you've settled on the iPad mini line, think about putting in an order to ensure you get the model you want, when you want it.
If you pre-order today you should get guaranteed delivery for March 29th-April 2nd. If you pre-order through Apple, shipping is free.

As an Amazon Associate I earn from qualifying purchases.