iPhone 4 Apple Music: 3 Things to Know
"Where is the iPhone 4 Apple Music update?" asks a growing number of users on Twitter. Here are three things that iPhone 4 owners need to know about Apple Music.
Apple Music is a new music streaming service from Apple that is part of the new default music app on iOS 8.4. The iOS 8.4 release arrived at the end of June with Beats1 radio and Taylor Swift, but it is not available to every iPhone or iPad out there.
We are already seeing a lot of Appel Music ads on TV, hyping up the service and we are seeing an increase in the number of users looking for a way to get Apple Music right now.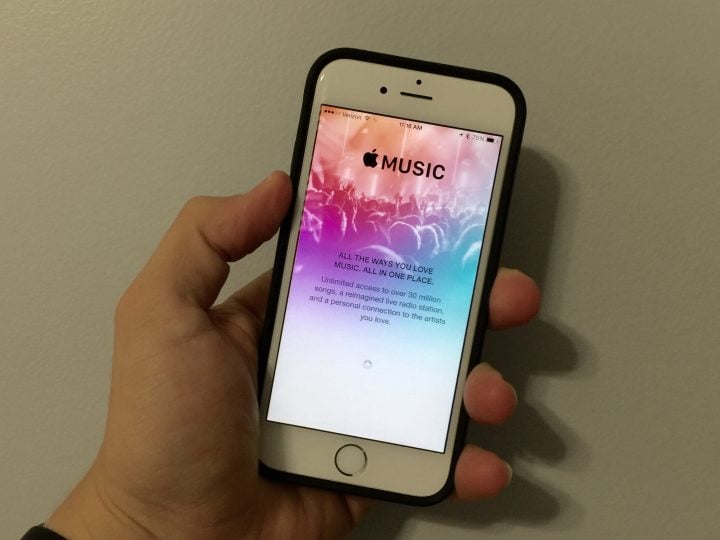 Here's what you need to know about the iPhone 4 Apple Music situation and what you need to do if you want to try the service and get a free three month trial of Apple Music on your account.
Where is the iPhone 4 Apple Music App?
As soon as the Apple Music release kicked off on June 30th, we saw a spike in iPhone 4 owners complaining on Twitter about the lack of an iPhone 4 Apple Music app. Here's a collection of the complaints and questions about using Apple Music on the iPhone 4.
https://twitter.com/Cheshnutdrew/status/615936462589194240
https://twitter.com/selenasmaIik/status/615937697471963136
https://twitter.com/selenatorboy/status/615936986730352640
@AppleMusic come on please make a kind of app so iphone 4 can enjoy apple music as well! i payed for the subscribtion :(((((((

— Iris (@ximxi_) June 30, 2015
https://twitter.com/whatischaz/status/615932790408744960
https://twitter.com/mrbenparrish/status/615926214880989184
It's even coming to Android. Apple Music. Android. But not to iPhone 4. Apple. Wat r u doin.

— Reese Leysen (@reese015) June 30, 2015
https://twitter.com/dyslexicbithc/status/615170054305521664
It's clear that users are not excited about the lack of an Apple Music app on the iPhone 4 and the news isn't good for users who plan to use the old iPhone for the long term.
iPhone 4 Apple Music App Update Not Coming
Apple announced the Apple Music app for the iPhone, iPad, Apple Watch and iPod touch at WWDC 2015 with huge fanfare. At this time the company did announce Apple Music for Android and Apple Music for PC and Mac. Despite the arrival on Android, there is no way to download an iPhone 4 Apple Music app from the app store at this time.
The Apple Music experience on the iPhone is built in to iOS 8.4 and it will be part of the iOS 9 update later this year where users will gain new Siri control features as part of a smarter Siri.
Apple did not mention any special iPhone 4 Apple Music app plans and notes that iOS 8.4 only works on the iPhone 4s and up. Apple shows the iPod nano and iPod shuffle on the Apple Music page, but specifically notes that Apple Music does not work on these devices.
That means you should not expect to use Apple Music on your computer and sync songs to the iPhone 4 like those you purchase or own.
Apple Music Alternatives
If you don't want to buy a new iPhone to get Apple Music, you'll need to look at a competing service like Spotify, Rhapsody or Rdio.
With these options you can still listen to streaming music on the iPhone 4 without an Apple Music app. You miss out on some of the exclusive content and features.
Read: Apple Music vs Spotify
You can always check out our guide on Which iPhone You Should Buy if this is what will convince you to upgrade.  You can see many of the new Apple Music features and iOS 8.4 features below.
What's New in iOS 8.4
Apple Music Streaming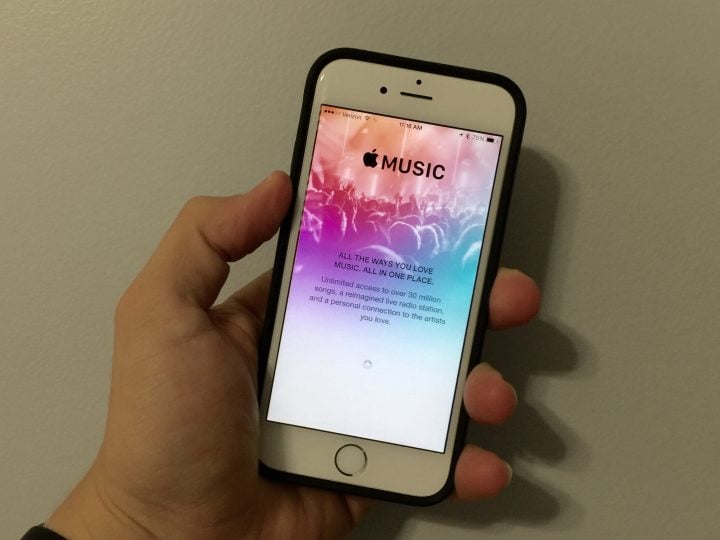 The new Apple Music app includes the new Apple Music streaming service designed to take on Spotify, Pandora and other services. The iOS 8.4 update enables this new app and includes a free three-month trial of the Apple Music service.
With Apple Music you can pay $9.99 a month for an individual or $14.99 a month for a family of up to six members and enjoy full albums on demand and save music for offline playback.
Apple Music uses your musical tastes to pick new music that you might enjoy listening to in a new For You section of the music app that will help you find new music to listen to. The video above shows how this works.
This new app replaces the Music app from iOS 8 and earlier. Apple is not adding another app you cannot install from the iPhone or iPad, just updating one that is already on your device.