iPhone 6 Bending in Pockets #Bendgate
Reports call highlight the danger of the iPhone 6 bending in pockets. Several images below show the result of the an iPhone 6 bending after the user carried it in a pocket, inciting complaints and humor on social media.
Some iPhone 6 and iPhone 6 Plus owners put a perfectly fine iPhone in their pocket and after going about their day, remove it to find a bent iPhone 6. This is not a slight bend, but a pronounced curvature of the whole iPhone body.
In most cases the iPhone 6 continues to work, but with social media pushing #bendgate to the top of trends some users are worried about their iPhone 6 bending. Here's a look at what's happening and how you can absolutely make sure your new iPhone 6 doesn't bend.
iPhone 6 Bending in Pockets
The photo above shows a bent iPhone 6 shared by Macbidoulle. The owner of this bent iPhone 6 talked to Apple and was told to pay the expensive out of warranty replacement cost. This is not the only bent iPhone 6, and most users claim they are not storing the iPhone 6 in a back pocket.
Russell Holly of Geek.com reports on his experience with the iPhone 6 bending in a pocket. The image above shows a slightly bent iPhone 6, that came after normal usage. Holly describes what happened,
"Much like these other reports, my phone had been in my front pocket for an extended period of time while I was driving. The phone is otherwise in perfect working order, and has never once been dropped or sat on (or anything)."
MacRumors shares several more examples of the iPhone 6 bending. One user reports the iPhone 6 bending took place while in the front pocket of a pair of suit pants during a drive and at a wedding with lots of sitting.
Stop iPhone 6 Bending in 3 Steps
iPhone 6 bending is a serious problem for new iPhone owners, but we couldn't help to show you how you can prevent iPhone 6 bending in three simple steps. Until smaller bend proof iPhone 6 cases arrive, this is what you'll need to keep your iPhone 6 safe.
iPhone 6 Bending Humor #bendgate
After images of iPhone 6 and iPhone 6 Plus bent in various locations spread across the Internet fans and critics labeled the problem #bentgate or #bendgate. This term stems from the iPhone 4 antenna issues that media labeled antennagate in 2010 and led to the Steve Jobs telling a customer to, "Just avoid holding it that way." in response to a complaint from the device owner.
So far Apple remains quiet, but Twitter users are out in full force mocking the iPhone 6 bending problem.
https://twitter.com/PhoneDesigner/status/514746684782698496/photo/1
The All New iPhone 6 Plus + 1 Week Edition! https://t.co/a9UptRbrhY via @gadgetloveit #BendGate pic.twitter.com/v0L5YfRIoc

— GADGETLOVE (@gadgetloveit) September 24, 2014
Apple updates its website to include new iPhone 6 feature – FLEX #bendgate

via: https://t.co/s1MP9ciQ8s pic.twitter.com/hfRTAya9cQ

— Matt Navarra (@MattNavarra) September 24, 2014
https://twitter.com/schmarsten/status/514730841441067010/photo/1
The iPhone 6 is less than a week old, selling 10 million units in the first weekend. Even with reports of the iPhone 6 bending it is still tough to find the iPhone 6 or iPhone 6 Plus in stock.
iPhone 6 Cases
On a serious note, one thing that could help you avoid this problem is a good iPhone 6 case. The list below shows 11 awesome iPhone 6 cases. Adding a layer of protection should help stop the iPhone 6 bending in your pocket.
13 Awesome iPhone 6 Cases
Apple Leather iPhone 6 Cases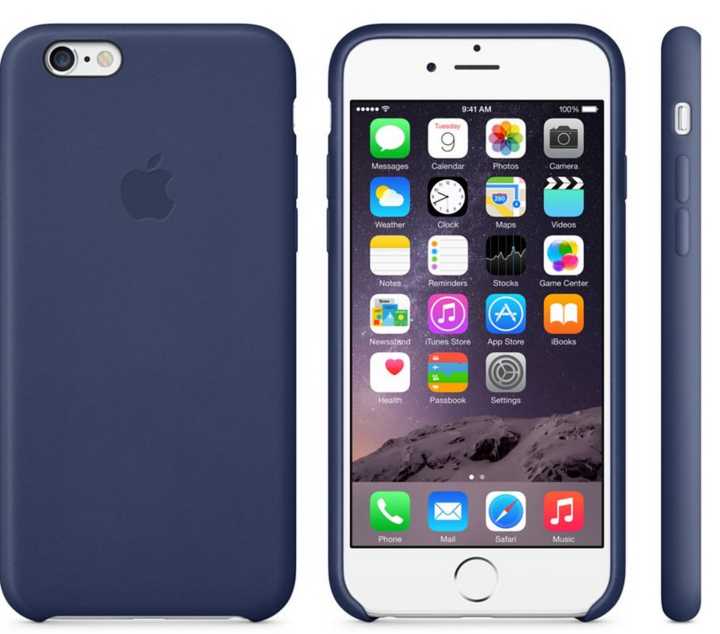 One of the most popular iPhone 6 cases is the leather iPhone 6 case from Apple. This case is one that you can find in any Apple Store on release day and is also listed with many carriers.
Apple designs the leather iPhone 6 case with premium leather in a small form factor that adds minimal bulk to the new iPhone. You can find the leather iPhone 6 case in five color options that match the white and black front of the iPhone 6.
Watch out if you buy the red iPhone 6 case as the leather model for the iPhone 5s wore very fast and looked dirty and grey soon after purchasing.
$45 at Apple