iPhone 6 Deals Cut Price $110 With Coupon Code
The best iPhone 6 deals just got better thanks to a new $20 coupon code that makes it even more affordable to buy an iPhone 6 without using an upgrade or switching to a new carrier just to get an iPhone 6.
Gazelle is a familiar name to many iPhone owners who sell their old iPhone to the company every year when they upgrade, but that's not all the company does.
You can now buy Gazelle Certified pre-owned devices including the iPhone 6. This is one of best iPhone 6 deals we found in March and for the rest of the month you can use a special coupon code to knock another $20 off the iPhone 6.
This is not a brand new iPhone 6, but Gazelle gives each device a 30-point inspection and a 30-day risk free return. We are in the middle of reviewing a Gazelle Certified iPhone and it is impossible to tell that this device isn't brand new.
With the special Gazelle Coupon Code you can save $20 on a Gazelle Certified iPhone 6, knocking the price as low as $539. That's $110 less than buying outright at Apple or a carrier. This is for a certified Good iPhone 6, which means the screen is very good, but the back and sides may show some scratches.
The Certified Like New option looks just like it came out of the box from Apple. You can use the coupon code on this as well. This iPhone 6 deal drops the price to $599 after the $20 off coupon code.
Read: iPhone 6 Review
Gazelle Certified iPhone 6 deals include 16GB, 64GB and 128GB iPhone 6 models in all colors and there are options to buy on all carriers including Verizon, AT&T, Sprint and Unlocked (works on T-Mobile).
The deals are even bigger on the higher capacity models that are already over $100 off. For example a 64GB iPhone 6 on AT&T is $599 with the coupon code. That's $150 less than what you would pay for a new iPhone 6.
Use the Gazelle Coupon Code – iPHONE6 – to save $20 off a Gazelle Certified iPhone 6 in Like New or Good Condition. Check the available stock from Gazelle to see what they have in stock now. This Gazelle Coupon Code is valid through March 31st 2015.
You can sell an old iPhone to Gazelle to cut the cost down even more. If you trade in an unlocked AT&T 16GB iPhone 5 in good condition you will get $90 in cash. The iPhone 5s is an even better value, at $185 for an unlocked AT&T 16GB iPhone 5s. You can check your iPhone trade in value on Gazelle to see how much more you can sweeten these iPhone 6 deals.
If you choose to trade-in, you can send the old iPhone to Gazelle after your iPhone 6 arrives and you get paid in cash. You don't need to trade-in to use this coupon code to score a great iPhone 6 deal through Gazelle.
With this Gazelle Coupon Code these iPhone 6 deals are even sweeter. We previously shared them as part of our iPhone 6 Plus & iPhone 6 Deals for March 2015.
13 Awesome iPhone 6 Cases
Apple Leather iPhone 6 Cases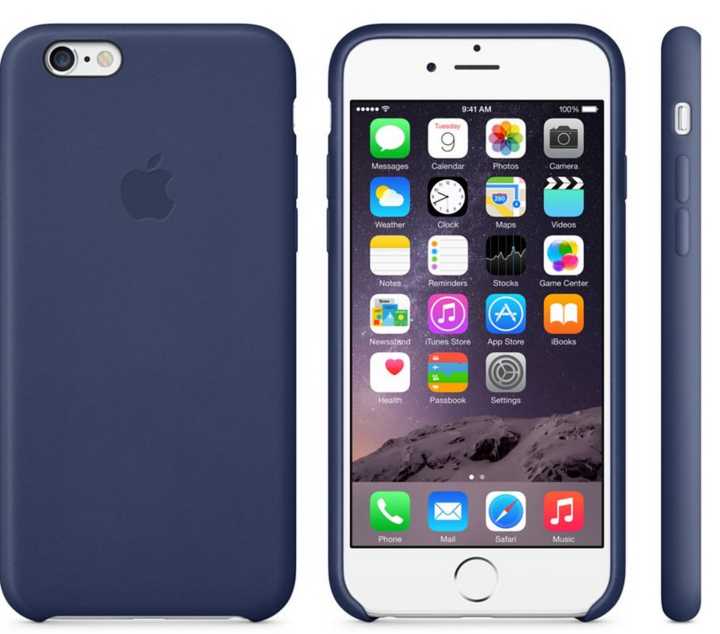 One of the most popular iPhone 6 cases is the leather iPhone 6 case from Apple. This case is one that you can find in any Apple Store on release day and is also listed with many carriers.
Apple designs the leather iPhone 6 case with premium leather in a small form factor that adds minimal bulk to the new iPhone. You can find the leather iPhone 6 case in five color options that match the white and black front of the iPhone 6.
Watch out if you buy the red iPhone 6 case as the leather model for the iPhone 5s wore very fast and looked dirty and grey soon after purchasing.
$45 at Apple