On Tuesday, Apple released its highly anticipated iOS 8.4 update for iPhone, iPad and iPod touch. We've been using the iPhone 6 iOS 8.4 update since it came out and today we take a dive into its performance. This is our iPhone 6 iOS 8.4 review and it will tell you if the update is worth installing on Apple's flagship.
The iPhone 6 iOS 8.4 update was first confirmed back in April thanks to a release into Apple's beta program for testers. The update remained off limits to the general public until this past week when Apple took it out of beta and released it to iOS 8 users all around the world.
Apple's new iOS 8.4 update is focused on music. It comes with a revamped Music application that features changes to the UI and the company's brand new streaming music platform that will compete against solutions like Spotify, Pandora and more. Music is the focus but it's not the only change on board the update.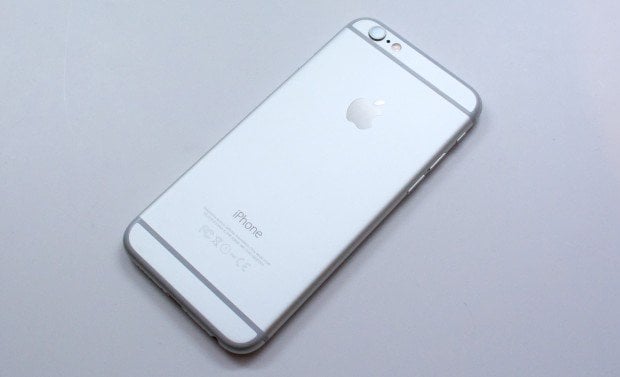 iOS 8.4 also brings fixes and enhancements to iBooks and some fixes for lingering iOS 8 problems making it an intriguing update for those that might not be that interested in Apple's new music initiative.
The iOS 8.4 update has been available since Tuesday and it will remain Apple's most current version of iOS 8 for the foreseeable future. iOS 9 isn't coming until the fall and it's not clear if Apple will release an iOS 8.4.1 update down the road.
As many of you know, update's like iOS 8.4 have the potential to keep iPhone performance the same, enhance iPhone performance, and the uncanny ability to completely destroy performance for no apparent reason. That's why we dig into these updates in the days, weeks and sometimes months after their release.
iPhone 6 iOS 8.4 Review
I've been using the iPhone 6 iOS 8.4 update since its arrival Tuesday. On Tuesday, I relayed my initial impressions and today, after nearly a week with the update, I want to share some updated thoughts on iOS 8.4's performance on the iPhone 6. Lots of you have been asking me if the update is worth installing and today I'll give you a definitive answer.
Apps
I have 70+ apps installed on my iPhone 6. So far, the only problem I've run into after the iOS 8.4 update is the occasional Google Chrome crash out of nowhere. This isn't a problem native to the iOS 8.4 update though. Chrome has crashed on every single version of iOS 8 that I've used. So it's kind of a "nothing to see here, move along" situation.
My other core applications include Asana, Slack, YouTube, Twitter, Instagram, Gmail, Hangouts, Dark Sky, Amazon, SoundCloud, Spotify, and Xbox One Smartglass. I haven't experienced any problems with any of those during my week with the iOS 8.4 update.
I've been using my various secondary applications as much as I can and thus far, none of them have been posing problems on the iPhone 6. Again, not surprising given the lengthy iOS 8.4 beta and given how far along the iOS 8 release is. App issues are typically the most problematic right after a new OS is released.
If you already installed iOS 8.4 or if you're thinking about installing it, the only things you can really do are install the latest bug fixes if they have good reviews, reinstall or uninstall the app, and report any bugs you see to the developer. Most developers will appreciate this.
iPhone 6 iOS 8.4 Battery
As I've noted, there are a number of iPhone 6 users complaining about bad iOS 8.4 battery life after installing the update. While I can't dismiss those problems, it does look like they're in the minority of iPhone 6 users on iOS 8.4.
We've been testing iOS 8.4 on three iPhone 6 variants and none of them have exhibited severe battery drain after the iOS 8.4 upgrade. We haven't seen any major improvements (those are coming with iOS 9) but we weren't expecting anything major from iOS 8.4.
I've been able to get the usual full day of use out of my AT&T iPhone 6. That's with a combination of Wi-Fi and LTE. If you're heavily reliant on LTE, your battery is going to drain much faster. Something to keep in mind before you start complaining to Apple.
At this point, iOS 8.4 battery life should have leveled out on your device. If it hasn't I've put together a list of fixes and tips that should help you get your iPhone 6 back to normal.
Connectivity
I've seen the usual complaints about Wi-Fi, LTE and Bluetooth in the aftermath of the iOS 8.4 release. I'm just not seeing them on my iPhone 6.
I've been testing the iPhone 6 on a number of different routers including several Belkin routers and my main Archer C9 router. The device has been able to connect and pull down fast data speeds on all of them. AT&T LTE speeds are still solid and I haven't had any problems pairing my iPhone 6 to my various Bluetooth devices which include Bose SoundLink Mini speakers.
If you are nervous about running into problems or if you're already seeing problems with connectivity on iOS 8.4, I've put together a list of fixes for all of those problems that might help. They aren't guaranteed to work, mileage always varies, but they're worth a look if you can't figure things out yourself.
iOS 8.4 Problems
There are iOS 8.4 problems out there though the ones that I've seen appear to be isolated rather than widespread. That makes sense because I haven't encountered any game-changing bugs in my six days with the iPhone 6 update. Oddly enough, I haven't run into any smaller issues either.
Small bugs and problems have been increasingly difficult to spot thanks to Apple's long line of iOS 8 updates and its beta testing of said updates. iOS 8.3 wiped out most of the issues I had been seeing on my iPhone 6 and thankfully, none of them have returned in iOS 8.4.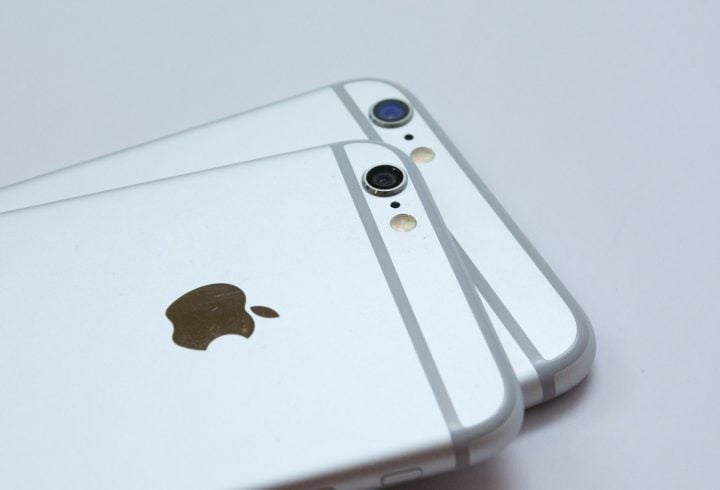 Now this doesn't mean that there aren't bugs on board iOS 8.4 for the iPhone 6. It just means that I haven't been able to find any just yet. That could change in a week or maybe even a month down the road. I've run into issues weeks after an update's release. All you can really do is store fixes in your head and prepare in case something does happen.
iOS 8.4 is very, very stable on my iPhone 6 and my colleagues say the same thing about their iOS 8.4 updates. Again, dig around for more feedback but I haven't heard any horror stories. Yet.
Speed
Finally, it's worth noting that iOS 8.4 hasn't introduced any performance issues. My software is still very fast and fluid and I haven't seen problems with animations or transitions. This is on par with what I was seeing in iOS 8.3 and below so I'm not expecting any significant changes in the weeks ahead.
Should You Install the iPhone 6 iOS 8.4 Update?
The million dollar question. Everyone's iOS experience is a little bit different so I'll do my best to cover as many people as I can with my answer.
If you are dealing with iOS 8.3 problems and you can't find a fix, iOS 8.4 is probably worth a shot. It's extremely stable on my iPhone 6 and it sounds like other people are seeing the same. iOS updates always have a chance to fix problems not listed in the change log so it might be worth a risk.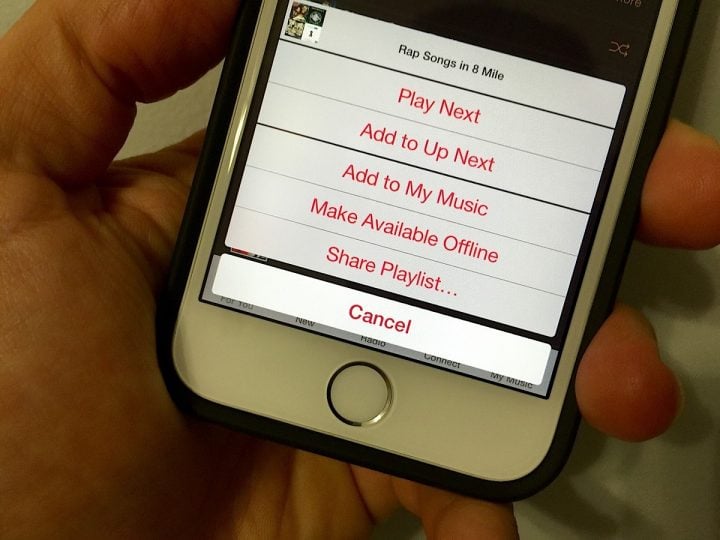 If you aren't dealing with problems, then iOS 8.4 is really about the security updates, the key bug fixes and Apple Music/iBooks updates. If you care about all of those, I think it's worth an install on the iPhone 6.
If you don't care about Apple Music or enhanced security or iBooks and you're having an excellent experience on whatever you're on be it iOS 8.3 or something older, then you can take your time. Wait a few days, wait a few weeks if you want, and gather feedback on iOS 8.4 performance and Apple Music. iOS 8.4 and Apple Music aren't going anywhere.
How is the iPhone 6 iOS 8.4 update treating you?
What's New in iOS 8.4
Apple Music Streaming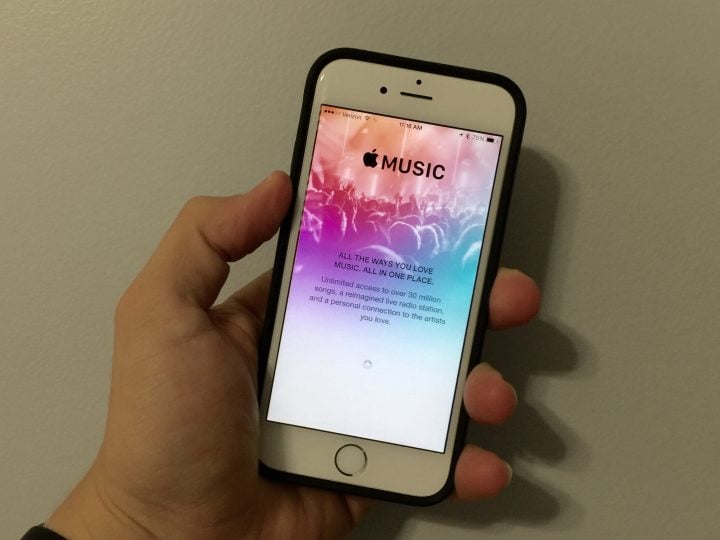 The new Apple Music app includes the new Apple Music streaming service designed to take on Spotify, Pandora and other services. The iOS 8.4 update enables this new app and includes a free three-month trial of the Apple Music service.
With Apple Music you can pay $9.99 a month for an individual or $14.99 a month for a family of up to six members and enjoy full albums on demand and save music for offline playback.
Apple Music uses your musical tastes to pick new music that you might enjoy listening to in a new For You section of the music app that will help you find new music to listen to. The video above shows how this works.
This new app replaces the Music app from iOS 8 and earlier. Apple is not adding another app you cannot install from the iPhone or iPad, just updating one that is already on your device.

This article may contain affiliate links. Click here for more details.