iPhone 6 Plus Pre-Orders Start Shipping 2 Weeks Early
iPhone 6 Plus pre-orders are shipping very early, in a sign that Apple is able to meet the demand for the larger iPhone for users who waited up until midnight last week.
AT&T iPhone 6 Plus pre-orders frustrated many buyers, including those at Gotta Be Mobile, who ordered the larger iPhone 6 Plus as soon as iPhone 6 pre-orders started but soon found out that ship dates stretched into the middle of October.
Early today AT&T sent out iPhone 6 Plus shipment notifications, moving up delivery to this Friday, the same day as millions will line up for the iPhone 6 release date at local stores trying to get one of the new iPhones.
For users expecting a delayed iPhone 6 Plus pre-order delivery next month, you should stop and check your email or account for a tracking number. AT&T is shipping the iPhone 6 Plus pre-orders two-weeks early for us, without any action necessary on our part. Here's where to check your AT&T order status.
The messages come just hours after shoppers received iPhone 6 pre-order shipment notifications from AT&T. The iPhone 6 shipments from earlier today aren't a shock as the supply is ample and AT&T promised release day delivery since pre-orders started.
When AT&T sent the iPhone 6 Plus pre-order shipment notifications and order confirmations they included a link to the FedEx tracking information that shows the iPhone 6 Plus in Texas for delivery in less than 48 hours on the iPhone 6 release day.
Even if you didn't expect your iPhone 6 Plus delivery until October, you should check to see if your order is moved up from an October 2nd – October 13th estimated delivery to this Friday. If it did you'll need to make sure you are home or that you pre-sign for the iPhone 6 Plus delivery so you don't end up coming home to a "Sorry we missed you" tag instead of a new iPhone 6.
Even though these iPhone 6 Plus pre-order shipments are overnight shipping with delivery by 3PM, and they are with FedEx now there is no chance for an early delivery. Apple and carriers ask FedEx to hold the deliveries until Friday the 19th, and the shipper gladly listens.
This is good news following many AT&T iPhone 6 pre-order complaints, that left many buyers with a sour taste in their mouth — doubly so for customers who ordered in the middle of the night.
Even two days before the iPhone 6 release date, you can still pre-order the iPhone 6 for delivery on Friday. The selection is limited, but still there. The Apple Store also offers iPhone 6 and iPhone 6 Plus pre-orders for in store pickup on Friday. This is a promise that you'll get the iPhone 6 you want at an Apple Store without waiting in line all morning like walk-in shoppers.
If you still need an iPhone 6 case, checkout our roundup of exciting iPhone 6 cases that you can buy in time to put on your new iPhone this Friday.
13 Awesome iPhone 6 Cases
Apple Leather iPhone 6 Cases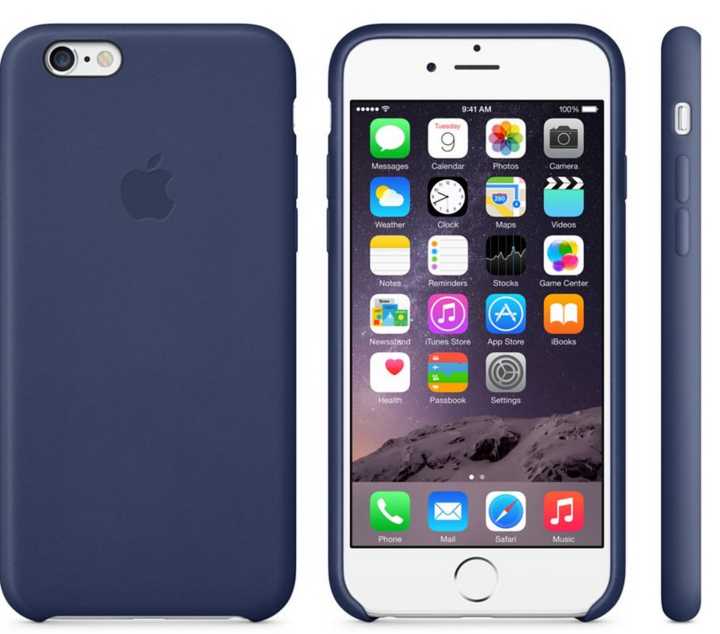 One of the most popular iPhone 6 cases is the leather iPhone 6 case from Apple. This case is one that you can find in any Apple Store on release day and is also listed with many carriers.
Apple designs the leather iPhone 6 case with premium leather in a small form factor that adds minimal bulk to the new iPhone. You can find the leather iPhone 6 case in five color options that match the white and black front of the iPhone 6.
Watch out if you buy the red iPhone 6 case as the leather model for the iPhone 5s wore very fast and looked dirty and grey soon after purchasing.
$45 at Apple

As an Amazon Associate I earn from qualifying purchases.