iPhone 6s Pre-Order Time & Date: 10 Things to Expect
With the iPhone 6s pre-order time just hours away, we want to take a look at a few things we expect from the iPhone 6s and iPhone 6s Plus pre-order date.
On Wednesday, Apple confirmed two brand new iPhones in the iPhone 6s and iPhone 6s Plus. The two devices will be taking over the flagship role from the iPhone 6 and iPhone 6 Plus and they will be doing so in the near future.
The iPhone 6s release date will land on September 25th though Apple and its carrier partners will be taking pre-orders well ahead of the in-store release day.
iPhone 6s and iPhone 6s Plus pre-orders will begin tomorrow at 12:01AM PST. If you live on the west coast, you'll have to stay up late (at least it's Friday) and those of you on the east coast will either have to stay up late or set an alarm to wake up early.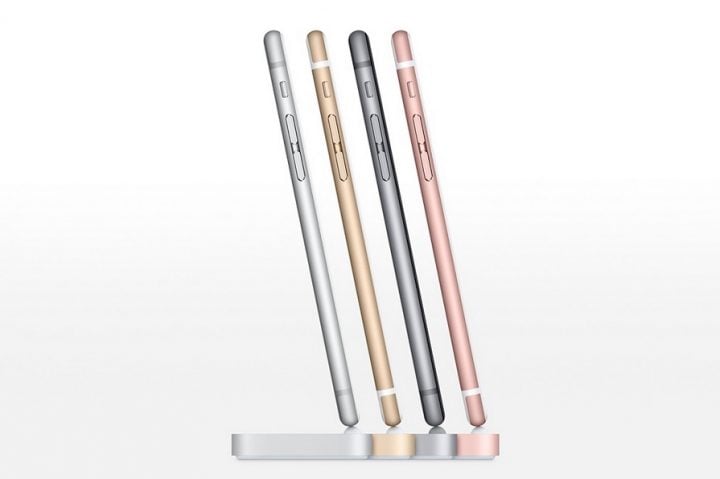 With iPhone 6s pre-orders just a few short hours away, we've been doing our best to prepare consumers. We recently offered iPhone 6s pre-order tips and today we took a look at a few reasons why you might want to skip iPhone 6s pre-orders.
Now, we're shifting gears to take a look at a few things iPhone 6s pre-orderers can expect from midnight iPhone 6s pre-orders and the the days leading up to the iPhone 6s release date. Keep these in mind as the hour approaches.
Apple Store App to Work Well
We expect Apple and its partners to take a ton of iPhone 6s pre-orders tonight. And while we don't expect to see server meltdowns, we might see some websites (carrier websites are far more prone) experience some problems.
This is why we always recommend using Apple's Apple Store application. We've had great success using it in the past and we expect the application to hold up well during tonight's iPhone 6s and iPhone 6s Plus pre-order frenzy.
iPhone 6s Pre-Orders From Everyone
Don't expect every single carrier and every single retailer to offer iPhone 6s and iPhone 6s Plus pre-orders right at midnight.
U.S. Cellular and C Spire will both offer iPhone 6s and iPhone 6s Plus pre-orders at midnight PST tonight but we haven't heard from usual suspects like Bluegrass Cellular. This won't be a big deal for most people but if you're a customer on a smaller, lesser known U.S. service provider, you might be wasting your time tonight.
Same goes for U.S. retailers. We don't expect to see every retailer to have the iPhone 6s or iPhone 6s Plus available to pre-order at midnight tonight.
Some iPhone 6s Models to Sell Out
You should expect some iPhone 6s and iPhone 6s Plus models to sell out within hours of the pre-order start time.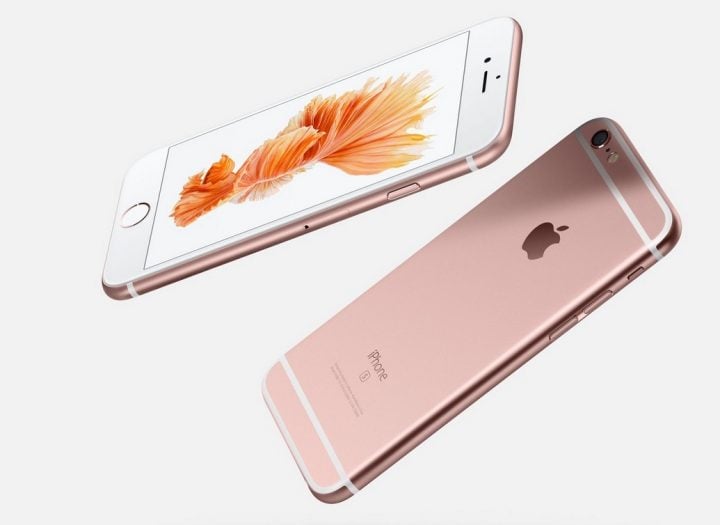 It's difficult to predict which models will be the first to go but we typically see the cheaper options and new colors go first. In this case, we're expecting the 16GB and 64GB iPhone 6s and iPhone 6s Plus to move faster than the 128GB model. We also wouldn't be surprised if the rose gold color sold out quicker because it's new.
We haven't seen any reports detail massive upcoming stock shortages. And Apple's also put some space between the pre-order date and the release date this year. We might not see the same widespread stock issues that we've seen in the past but we'd still expect some shipping times to increase tomorrow.
Some Stores to Have Stock Saturday AM
If you're unable to find the iPhone 6s or iPhone 6s Plus model that you want at midnight or shortly thereafter, you might want to head down to a retailer like Target on Saturday to see what kind of stock they have.
If you get there early enough, you should be able to reserve an iPhone 6s for release day, even if that iPhone 6s model is one of the more popular variants. Just make sure that what you're signing up for is a true release day pre-order.
iPhone 6s Pre-Order Problems
It used to be that the Apple Store and carrier websites would crumble under the load of hundreds of thousands of midnight pre-orders. These days, we typically don't see the Apple Store or carrier sites go down at midnight under the pressure. There are still problems though.
Sites probably won't crash but we'll probably see pre-orderers complain about issues with their cart, problems with processing, issues inputting pertinent information, and more. These problems are extremely common.
We expect to see sporadic problems continue throughout the pre-order process though we expect the biggest ones to dissipate within a few hours (or even minutes) of the pre-order start time.
Things to Go Smoothly If You Prepare
If you prepare for the iPhone 6s pre-order, expect things to go pretty smoothly. If you don't prepare, you'll probably have to scramble a few times during the pre-order process.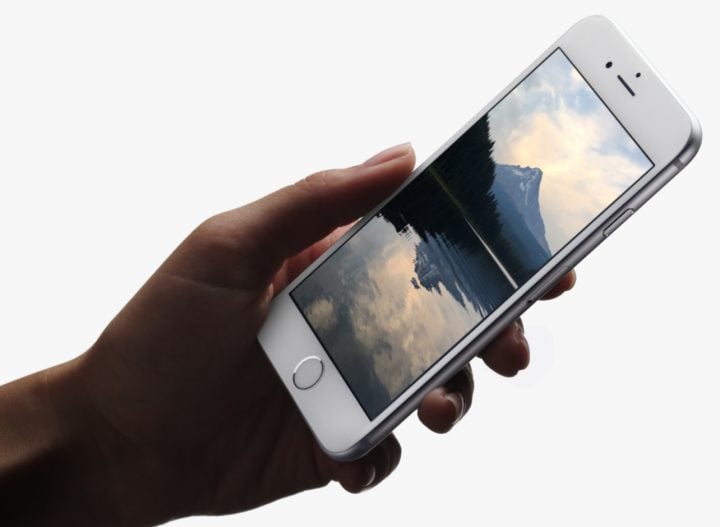 Remember, while Apple makes the pre-order process sound easy, there are a ton of little puzzle pieces. Pieces like the Social Security Number of the primary account holder, the fact that some places make you ship to your billing address, the potential for credit card holds, and more.
If you get all of this sorted before midnight, you probably won't be one of the ones on social media complaining about the process.
No Early Shipping Dates
Once you place an iPhone 6s pre-order, you should expect to get a confirmation. If you're hoping for a very specific shipping time and date, you're probably going to be disappointed.
Shipping details typically remain vague in the days leading up to the iPhone 6s release date. We typically see shipping details come together the week of the release date. In this case, that probably means the week of September 25th.
Expect your iPhone 6s pre-order to arrive on September 25th, not before.
Second iPhone 6s Pre-Order Wave to Ship Early
If you're late to the pre-order party, you might have to deal with a shipping time that promises a delivery after the iPhone 6s release date.
If you get caught in the second wave of iPhone 6s pre-orders, know that there's a good chance your iPhone 6s or iPhone 6s Plus will arrive before the listed shipping date.
We typically see Apple and its carrier partners ship out their second wave of pre-orders ahead of the given ship by dates.
Point is, don't feel discouraged if you're seeing shipping dates in October or November. Put in an order and expect it to arrive earlier than advertised.
iPhone 6s Deals Without Catches
Carriers are offering switcher and trade-in deals but those require something from you. They aren't straightforward iPhone 6s deals.
Expect to have to pay full price without a trade-in on Verizon, Sprint and AT&T. T-Mobile offers the lone iPhone 6s deal with a Jump! on Demand plan that cuts $125 off the price of the new iPhone.
Limited Unlocked iPhone 6s
Don't expect the unlocked iPhone 6s to be available everywhere. You'll be able to buy one through Apple's iPhone Upgrade Program but you might not be able to purchase one outside of it.
T-Mobile will unlock your iPhone 6s or iPhone 6s Plus if you're unsatisfied with your service but that requires buying a T-Mobile iPhone 6s, something you might not want to do right when pre-orders begin.
We'd expect your unlocked iPhone 6s buying options to be limited, at least at first.
iPhone 6s vs iPhone 6: What's New
3D Touch Display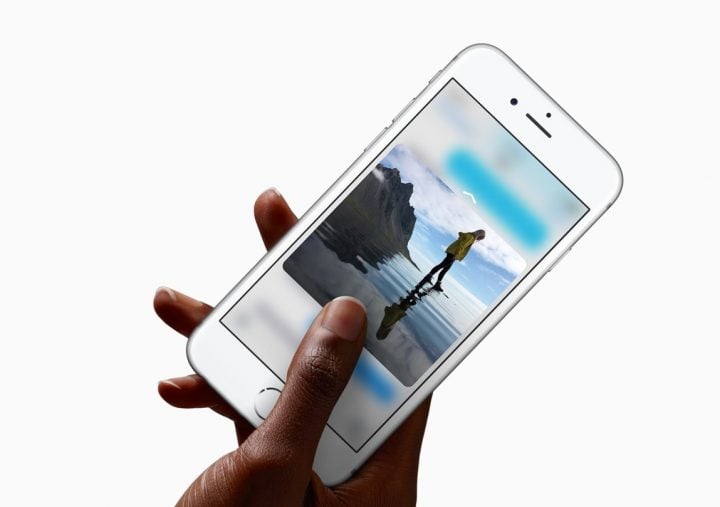 The new 3D Touch display on the iPhone 6s and iPhone 6s Plus makes a plethora of features possible, some of which we will break out into sections.
In short the new iPhone 6s display is the same size and resolution as the iPhone 6 display, but it can now tell the difference between a tap, a press and a deeper press. This allows users to call up secondary actions in many apps and on the home screen as well as in games.
The video above shows the new 3D Touch display on the iPhone 6s and iPhone 6s Plus. Even though the iPhone 6s display looks very similar to the iPhone 6 and both phones run iOS 9, you cannot use these new features on the old iPhone because the technology is not there.
3D Touch display actions work on the home screen, in Apple apps and in third-party apps.

This article may contain affiliate links. Click here for more details.