Logitech ZeroTouch Review: How Amazon Alexa Runs Shotgun in Your Car
They're coming for your car. Since they first hit the mainstream, smartphones have managed to off pocket cameras and end the reign of the iPod. Google and Apple have made their intentions clear, they hope to make your car stereo system an extension of their ecosystems. Trouble is, Android Auto and Apple CarPlay cost lots of money, and you need a compatible smartphone. Accessory maker Logitech has ambitions for the car space that also require a phone, but don't require a big investment at all. The system is called Logitech ZeroTouch and it utilizes the phone you already have to offer a hands-free, voice-centric experience. It even includes Amazon Alexa.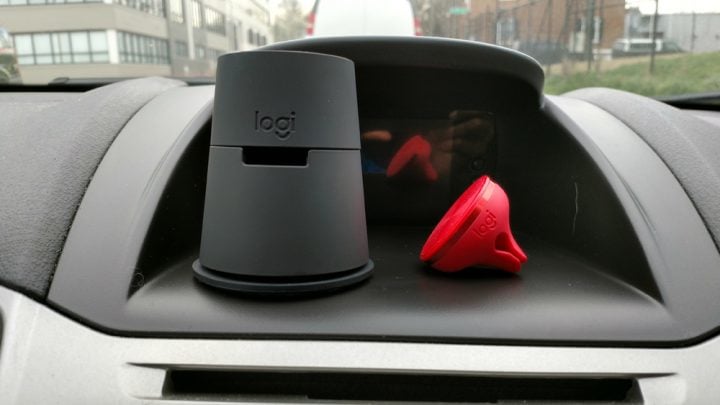 Read: Apple CarPlay vs Android Auto Video: Key Details
Logitech ZeroTouch is a dock and app combo. The ZeroTouch docks use some clever tricks to keep your phone in place. The app allows your Android smartphone to know when it's been docked. Holding your hand out in front of your device forces it to listen for commands. The docks deliver what they promise, including the only Amazon Alexa assistant on the road today.
Logitech ZeroTouch Review: Vent & Dashboard Docks
The most cost-effective way to get the ZeroTouch hands-free experience that Logitech has to offer is with the ZeroTouch Vent Mount. This version resembles a dollop of cookie-dough freshly dropped in a baking pan. A U cut into the outcrop in the back holds it in and your phone place. Ripples extend out from the center of the flat portion of the ZeroTouch Vent Mount. A magnet behind these ripples insures your device doesn't shift. This model sells in red, black or white, allowing you to play off the interior of your car or the case holding your phone. This model sells for $59.99.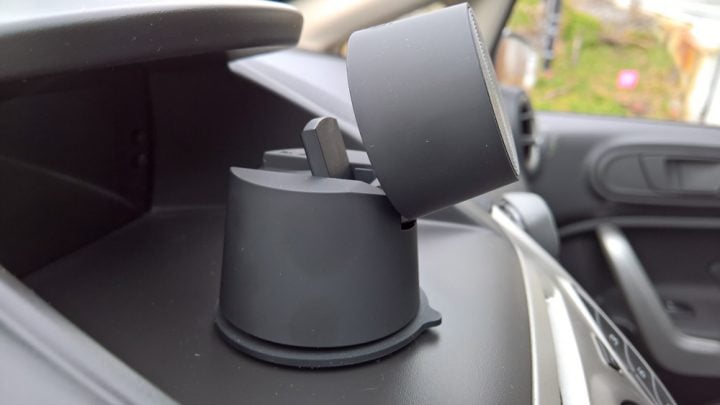 Car interiors vary, making the ZeroTouch Dashboard Mount necessary. This version is more expensive at $79.99. You also can't get it in any other color than black. That's where the trade-offs end. It's a suction cup mount that you can stick anywhere on your dashboard. Whereas the Zero Touch Vent Mount can't be adjusted for the best angle, ZeroTouch Dashboard Mount can.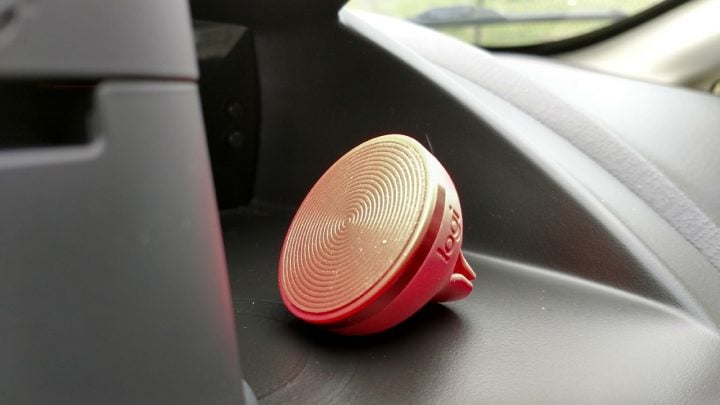 Both devices come with a set of metal adapters that will lock your phone into place. There's a pretty strong magnet behind the rubber-textured surface. With the adapter in your case, your phone feels like it locks itself into place. If you're using a mostly metal phone – and who isn't these days – you may find that you don't even need these adapters at all. I tested the device with a Lenovo Moto X. Even without the adapter, my phone never shifted.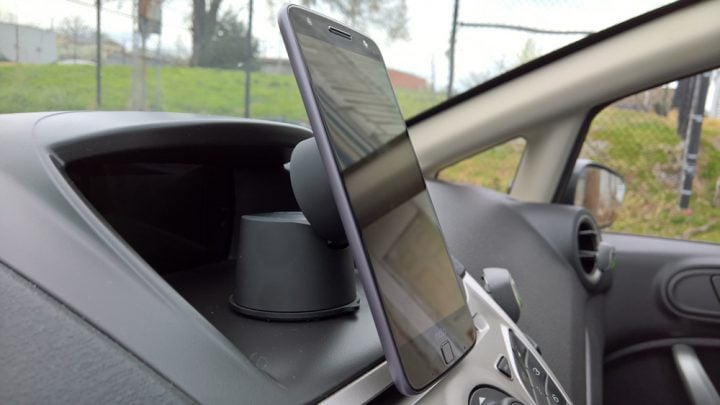 Given the choice between these two, I'd always go with the ZeroTouch Dashboard Mount. I like having the option to change the angle of the display. I can foresee some users having trouble keeping ZeroTouch Vent Mount in place because of the way their vents were designed.
Logitech ZeroTouch Review: Handsfree Control & Alexa
Setup of the Logitech ZeroTouch Dashboard and Vent Mount docks is simple. You'll need the ZeroTouch app installed on your Android phone before you can take advantage of the software features. These will make terrific holders for iPhones, but you'll get none of the expanded functionality they offer.
During the setup process, you'll quickly realize why the ZeroTouch mounts are Android only. There's a lot of customization here that relies on tying the app to your different accounts. Set aside time to get things ready for sure. Otherwise, you'll find yourself late to your next appointment because you were adding accounts and getting things setup.
After setup, ZeroTouch is effortless. The device quietly communicates over Bluetooth. Visual and audio cues let you know that you're docked. That's all there is to it. You get in your car, drop the device in place and start driving.
ZeroTouch ties into the apps on your smartphone and services that you enjoy already. It uses ambient light sensors to detect when you're ready to give it a command. You hold your hand out in front of your smartphone for a second to signal you're ready to communicate with it. You can tell it to play your music through Google Play Music or find directions using Google Maps.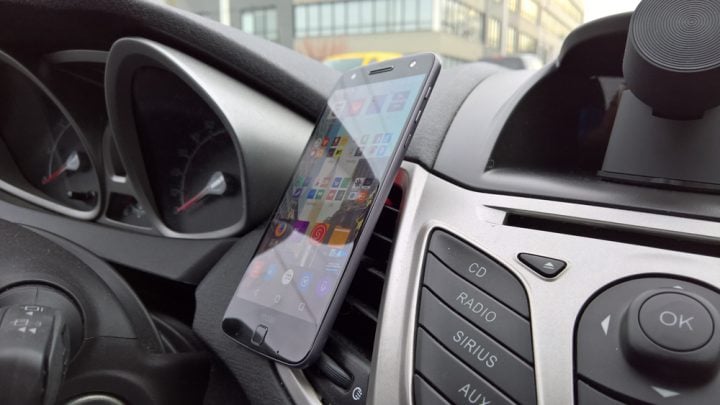 That's all basic stuff, but it's the thought that's gone into the ZeroTouch app that makes the entire solution worthwhile. You can change that required hi-five to activate to a wave through the app. My paired phone gave me a fair bit of trouble when trying to use the high-five gesture to give the ZeroTouch app commands. I switched it to the wave instead, and have had a better time with the dock since.
Limited third-party support means that you can request music from Spotify or respond to messages from Facebook friends. You set the default maps, messaging and navigation. You'll need to spend some time getting used to the commands that the ZeroTouch app accepts, or you can take a shortcut: Amazon Alexa.
Using ZeroTouch for Amazon Alexa
The Logitech ZeroTouch is the most convenient way to get the Amazon Alexa personal assistant into your car. Like the other apps and services that ZeroTouch connects to, you simply add the credentials into the companion app.
Read: Amazon Echo vs Google Home: Alexa or OK Google?
Alexa basically replaces the other commands built into ZeroTouch. This unlocks a treasure trove of different features. It's through Alexa that you can toggle Hue lightbulbs in your home, which is something I did from the parking lot after arriving home from a week-long trip to Seattle. Everything from your Flash Briefing to traffic tracking works. Amazon says that Alexa has 100,000 different Skills, all of which can be used on its Echo and EchoDot devices.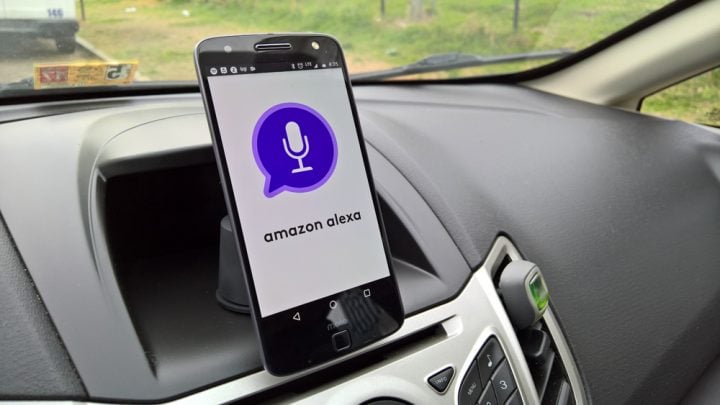 Read: Best Alexa Skills: 15 Most Useful Things Alexa Can Do
You'll need to assign Skills and add services through the Amazon Alexa app that's already available on Android, which can get clunky.
Over time, I began to use the ZeroTouch with Alexa more than the app's core functionality. I think that most other people will too, specifically if they're already big fans of Alexa at home. For the best experience, you'll want to make use of both, which luckily Logitech doesn't make too complicated at all. Saying "Alexa" after waving your hand lets the ZeroTouch app know to defer to Amazon's personal assistant. Otherwise, the standard commands are in use.
A delay between the time you give a command and the time it's processed can kill an in-car solution like this, but the ZeroTouch app is pretty speedy. It's also pretty easy to navigate when you need to customize your experience. Smartly, it gets stays out of the way when you're in the car.
Logitech ZeroTouch Review: Should You Buy?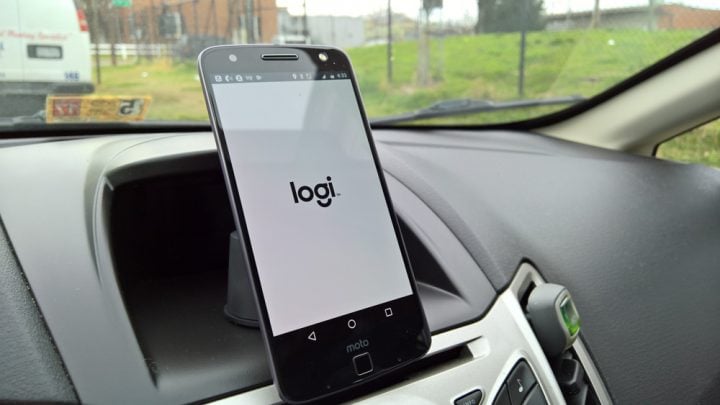 Though certainly noble experiments, Apple and Google's experiments in cars have too many caveats. Almost no one is willing to spend upwards of $600 for a compatible head unit. Ultimately, the goals of these systems are to get you the information you need, the communication you desire or the music streaming you crave without tapping through menus and putting other people's lives at risk. The Logitech ZeroTouch does all of this, and it does it for as little as $59.99.
Aside from some serious awkwardness when trying to high-five your smartphone to get it listening to you, there's a lot to like about ZeroTouch. It's simple to set up, and you can put it in any car. Amazon Alexa support makes what was already a solid experience and gives it a wide-open future tied to what's quickly becoming the best personal assistant of all time.
Even if you already have what should be an effortless car entertainment and management system, give the Logitech ZeroTouch a try. I don't think that you'll be disappointed.

As an Amazon Associate I earn from qualifying purchases.