Madden 17 vs Madden 16: What's New
Madden 17 Force Defender is Finally Here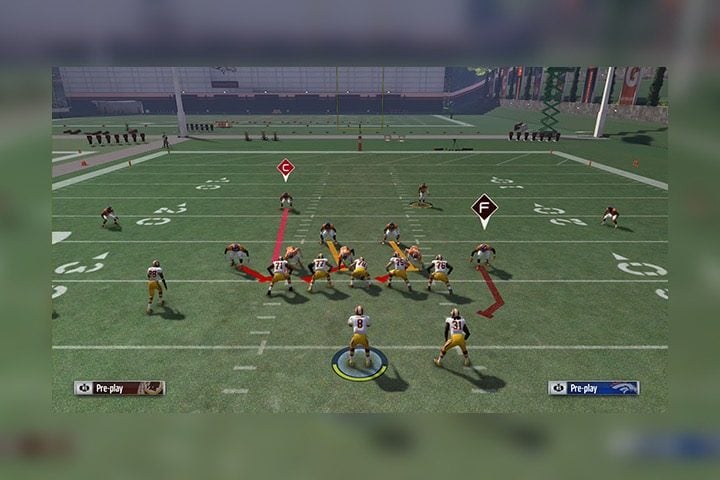 In the NFL, many plays include a player who is a Force Defender. His role is to prevent the runner from breaking outside. By forcing the runner back to the middle, another player can make the tackle in a crowded environment.
With Madden 17 you can choose a play that includes a Force Defender. This includes new AI and new animations that block with the intent of forcing that runner back inside.
A F will show up above the players head if he is a Force player. The Player Recognition rating factors into the speed that the player will respond and once blocked the Strength and Block Shed ratings will impact the how well this player handles after being blocked.
We also get Cutback defenders who watch for a runner to take the ball back from the original playside. This player will show up with a C above his name in Madden 17.
You will also see Fill, Jet, Crack-Replace and 2-Gap player assignments as well as new blocking options.

This article may contain affiliate links. Click here for more details.