Clash of Clans March Update: 5 Things to Know
After months of waiting the huge March 2018 Clash of Clans update has arrived. While we've enjoyed Clan Games and a few other changes from December, the March Clash of Clans and Builder Base update is very important. For one, Builder Hall 8 is here, but that's only the beginning of this feature-packed Clash of Clans 2018 update.
Following some teasers and update info earlier this month, the Clash update arrived on March 5th. Players can instantly upgrade to Builder Hall 8, get the Super Pekka, or enjoy changes to their original village.
Read: 10 Common Clash of Clans Problems & Fixes
These are important changes that will affect every Clash of Clans player. Whether you participate in Clan Games, Clan Wars, or are just a casual player. You need to know what's new, and what changed, like the Inferno Tower doing more damage. Additionally, there's an all-new "The Trader" that will come through your village sometimes, and offer crazy deals on in-app purchases. However, that's just the beginning. What you're likely excited about is Builder Hall 8.
In case you were wondering, the last big update came in October. Furthermore, Builder Hall 7 came out in September and is almost 6 months old. That means Supercell had plenty of time to make huge changes. Now, we can finally get the Mega Tesla and Super P.E.K.K.A. Two extremely powerful items for Builder Base. That's along with tons of other meaningful changes.
Clash of Clans March 2018 Update Details
So far, it looks like this is a small but important update. Small if you're looking for changes to your original village, but big for Builder Hall. Without getting into all the small details, here's a simple bullet-point of everything. That way you can quickly see what's new, what's changing, and what's to expect moving forward.
More information about each of these is available here, or here.
3 Powerful New Magical Items – Resource Runes, Builder Potion, Wall Ring
8+ New Clan Game Challenges – (Destroy 3 Mega Teslas in Versus Battles, etc)
Extra Incentives and Rewards to Participate in Clan Games – Clan XP, new achievements, free gems
Home Village Balancing
More Wall Upgrades, Decrease Wizard Tower lvl 9 Damage, Inferno Tower changes (increased time to reach full-strength, but stronger in multi-mode)
P.E.K.K.A available at earlier TH levels, and more affordable
New Trap Levels – Skeleton, Giant Bomb, Bombs, & Air Bombs
more
Clash of Clans "The Trader"
A brand new troop is coming to Clash of Clans, well, kinda. You can't battle with him, but he'll help you in multiple different ways. His name is The Trader and here's what to expect.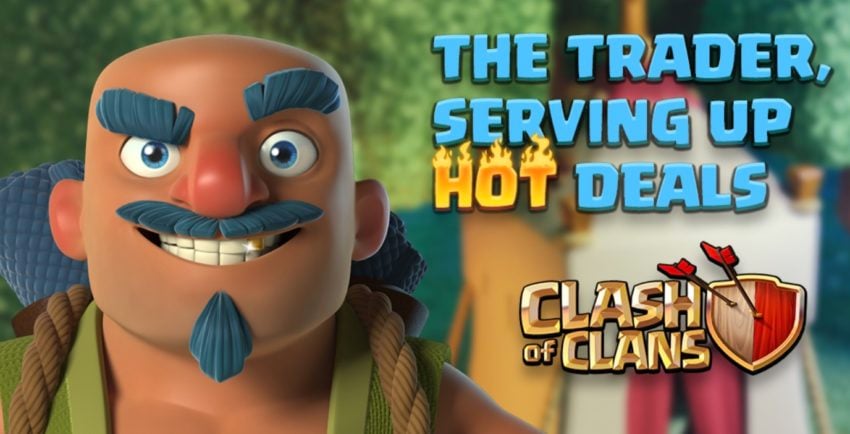 The Trader will open a shop occasionally on the left side of your village, opposite of the Clan Games wagon trail. When he arrives, he'll be selling exotic "wares" according to Supercell. Each day he stops by, he'll have three special deals available for you. This will be the only way to acquire special magic items or other rare and unusual novelties. Additionally, some of the current spells we get from Clan Games are also available at discounted prices.
Builder Hall 8
We knew it was coming, and the March 2018 Clash of Clans update just delivered Builder Hall 8. A lot of the early rumors were right on target. You can upgrade to BH8 for 2.8 million gold, and get tons of exciting new additions to your second village.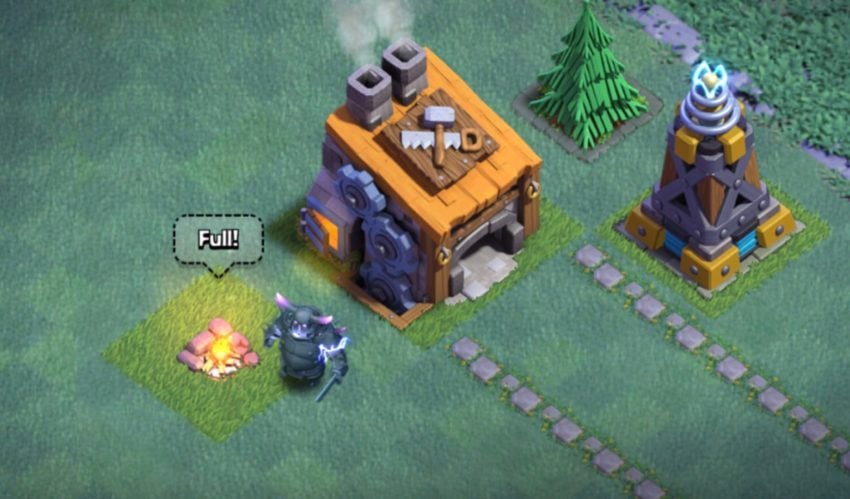 For one, the March 2018 Builder Base update introduces the Mega Tesla and Super P.E.K.K.A. Both are coming to your base in the near future. Well, if you can afford to upgrade to Builder Base 8, of course. As that's where they unlock.  These are two extremely powerful new troops that will completely shake up the game. As a result, all of our defenses will get new levels too. In order to save enough gold for those upgrades, we're getting an extra pump and gold mine.
Sadly, we're not seeing much for balance changes to the Builder Base. Most players expected drastic tweaks, but Supercell hopes the new troop, defensive unit, and Battle Machine changes will be enough.
As you can see above the Sneaky Archer cloak lost about 2 seconds of invisibility. Then, there's a new Elixir pump, gold mine, canon, double cannon, army camp, firecracker, and all the traps.
Read: Clash of Clans in 2018: 8 Things We Want Next
Furthermore, there's an all-new "Ring of Walls" spell you can buy that will upgrade an entire patch of walls. This works in both villages. Builder Ball 8 also allows you to gear-up Mortars in the original village, which will be very exciting.
We're still digging through everything that's new and changed. As we find more hidden things, we'll update with all the information.
Clash of Clans March Update Release Date
The new March Clash of Clans update arrived on March 5th, as expected. Supercell doesn't release updates on the weekend, so they can actually fix any problems that surface. The March 2018 Clash of Clans update is available now on iTunes or the Google Play Store.
This is a short and sweet update loaded with tons of fun new changes. Be careful though, those new Giant Bomb upgrades to the original village will kill those Hog attacks or Barbarian rushers. Use caution and learn how these changes affect your attack before you waste too many.
Clash March Update Problems
In closing, we want to go over a few potential Spring Clash of Clans update problems and fixes. Supercell is well aware of four or five issues that users continue to report.
We're hearing some users sign-in and their Supercell ID doesn't work, and they can't see their player name. The developer suggests to close the game and clear all running apps on your iPhone or Android, then start the game over.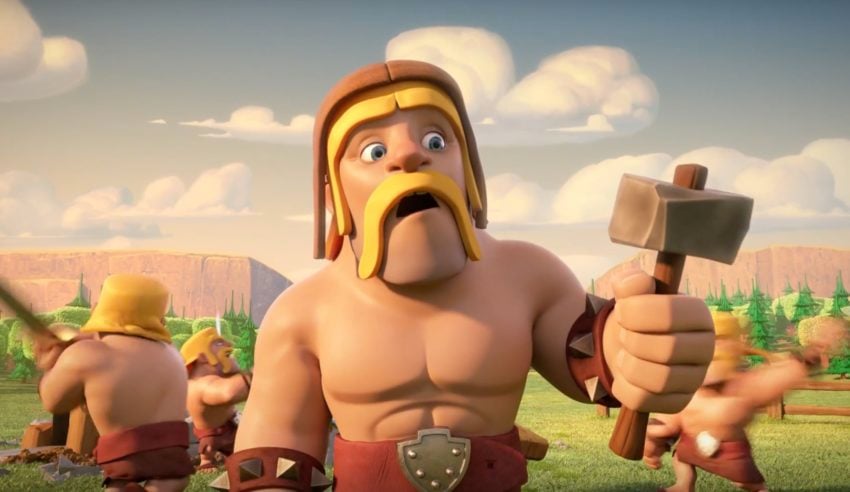 If the Clash March update isn't available in the app store, simply swipe down (on Android or iOS) to refresh your application store. Now, after the refresh, you should see an option to update the game. We've found that restarting your phone often does this too, and forces recent updates to show up.
You might also notice that after this update the Builder Hut has snow on it from the Christmas event. This is a small bug that will likely get fixed soon. The biggest problem though, is users are experiencing app crashes when trying to visit other villages. More notably, if you try to view someone else's Builder Base, the game will close. This is a situation Supercell is looking into and will likely release an update soon to fix these problems. Expect a small update within the first week of any major game change with patches and fixes.
Before you go, check out these Clash is Not Compatible problems and fixes, and how to transfer Clash of Clans to a new phone. Enjoy the March update, and drop a comment below with any thoughts or problems you're experiencing.