Mass Effect Andromeda 1.05 Update Release Details
As far as video game releases go, Electronic Arts' Mass Effect Andromeda video game was hotly anticipated. For months, the publisher teased new features, graphics upgrades and an all-new story set in the Mass Effect universe that gamers loved on the Xbox 360, PC and PS3. Gamers poured over every blog post and researched every detail they possibly could. Then the game arrived. Mass Effect Andromeda reviews weren't bad, but technical glitches and issues marred what should have been a huge release for developer Bioware. The Mass Effect Andromeda 1.05 Update is on its way to address some of the problems.
Bioware announced the Mass Effect Andromeda 1.05 Update earlier this week. Coming soon to all versions of the video game, it'll address some of the serious polish issues that gamers have reported since launch. Mass Effect Andromeda is a huge, enjoyable game that offers lots to experience. Unfortunately, it launched with some big bugs. Its face animations have been joked about on every major gaming forum. A rare game saving bug has caused a small number of players to lose the progress they've made in the game thus far. Xbox One owners report that the game freezes on them without warning.
Read: Mass Effect Andromeda: 6 Amazing Reasons to Get Excited  
Here are the fixes and changes that gamers can expect from the Mass Effect Andromeda 1.05 Update.
Mass Effect Andromeda 1.05 Update Release Date
Bioware revealed Mass Effect Andromeda 1.05 update on its blog. It's the first time that the title has been updated since it arrived on the Xbox One, PS4 and PCs running Windows. Coming only two weeks after launch, the update is almost entirely dedicated to fixing the issues that marred the game's launch and continue to frustrate the large community of role-playing game lovers that flocked to the title at release.
Every version of the game is getting the Mass Effect Andromeda 1.05 Update at no charge. To be clear, game updates should never cost anything extra. Forthcoming Mass Effect Andromeda DLC is another story entirely.
The software update should begin going out to gamers on April 6th, Bioware says. It's unclear if that timing applies to the console versions of the game and the PC version, or specific platforms before rolling out to others.
Mass Effect Andromeda 1.05 Update Features
Again, because it's still early in the game's life, Mass Effect Andromeda 1.05 doesn't include any major new features. There are plenty of small improvements.
This update increases the number of items that players can stash for later, addressing one of the huge concerns that gamers had. Andromeda is filled with things to collect, forcing gamers to micromanage what they carry.
Gamers no longer have to sit through the animations that occur as they travel between planets either. Some speculated that these scenes helped hide loading going on in the background, but that doesn't seem to have been the case.
Remnant keys, that is the consumable items that help decrypt panels in the Monoliths scattered throughout the game's worlds, now cost less and are readily available from different vendors.
Balance changes in the single player will affect ammo crates, weapons, armor, Ryder profiles, attacks and character progression. Multiplayer is getting some balance changes too. Expect weapons, cover and enemies to behave differently. There should be less latency and more reliable matchmaking for multiplayer too.
Lip-syncing and relationship arcs have improved, which will mean Mass Effect Andromeda relationships could have a slightly different feel.
Read: Mass Effect Andromeda Romance Guide
Mass Effect Andromeda 1.05 Update Fixes
The Mass Effect Andromeda 1.05 Update is stuffed with fixes to just about every game system. The more important of these fixes could finally solve the crashing problem that Xbox One owners keep running into. Collisions are improved with this update too.
Read: 7 Mass Effect Andromeda Problems & Fixes
Improved logic, timing, and continuity for relationships and story arcs
Improved lip-sync and facial acting during some conversations, including localized VO
Fixed an issue with Ryder's movements when running in a zig zag pattern
Improved the appearance of eyes for human and Asari characters
Fixed various collision issues
Fixed bugs where music or VO wouldn't play or wasn't correct
Fixed issue where global squad mate banter sometimes wasn't firing on UNCs
Fixed issue where player was unable to access the Remnant Console Interface after failing decryption multiple times
Fixed issue where fast travel is sometimes disabled after recruiting Drack until the player reloads a save
Fixed issue where Ryder can become stuck in the start of Biotic Charge Pose
Fixes issues related to some saves
Fixed issue where objective sometimes becomes un-interactable for players in multiplayer
Streaming and stability improvements
Future Mass Effect Andromeda Updates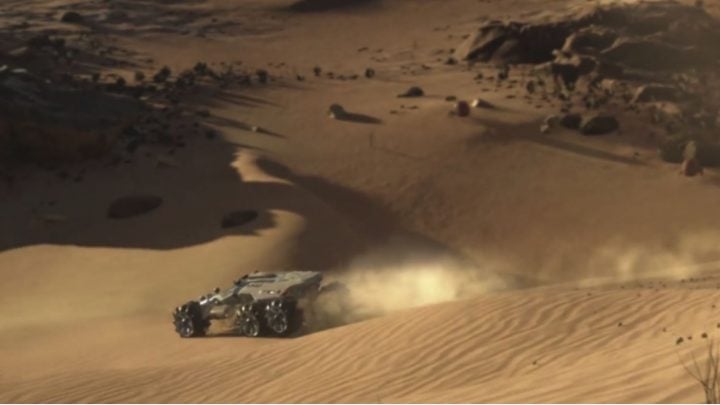 That's everything in the Mass Effect Andromeda 1.05 Update. Bioware says that it plans to continue improving the base game over the next few months. The character creator will get more customization options for those that want to create their own look instead of using one of the included templates. Animations and cutscenes will get improvements too. Scott Ryder will get more male romance options as well.
Mass Effect Andromeda costs $59.99 from GameStop and other retailers.
8 Best Free Xbox Games: January 2018
Warframe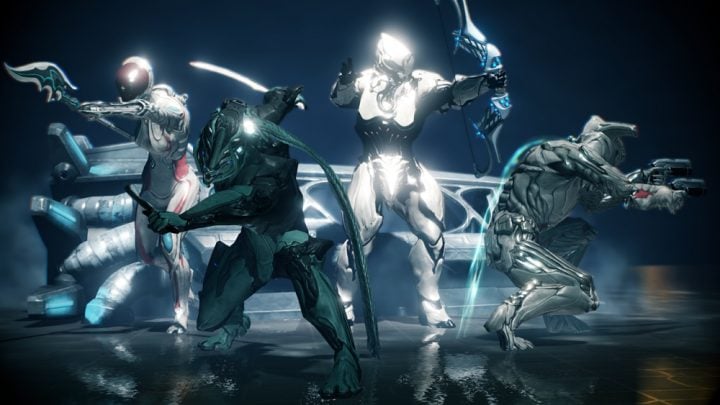 Many free-to-play games revolve around strategy or civilization building. Warframe is one of the free Xbox games that you can download now that doesn't. It's a third-person shooter.
The Tenno have just awoken after centuries of sleeping in stasis. Warframe takes its name from the suits that the Tenno use to do battle with the game's other races. There's the Greiner, who are clones of humans. The Corpus belong to a technology company with lots of robotic innovation at their disposal. Sentients consist of an alien race that's back to do battle.
Warframe features both player-vs-player combat and a single player experience.


This article may contain affiliate links. Click here for more details.