Mophie Charge Force Review: iPhone Wireless Charging Case
The Mophie Charge Force cases and accessories bring wireless charging to the iPhone, and add on extra battery power in a convenient package that is hard to resist.
After using the iPhone 6s wireless charging case and the Mophie Charge Force chargers for our desk, car and nightstand the only real downside is the price you'll pay to put a wireless charger everywhere in your life.
Mophie Charge Force is the only iPhone wireless charging case worth buying. For the convenience and added power that this iPhone case offers, we give Mophie Charge Force a Gotta Be Mobile Editor's Choice award.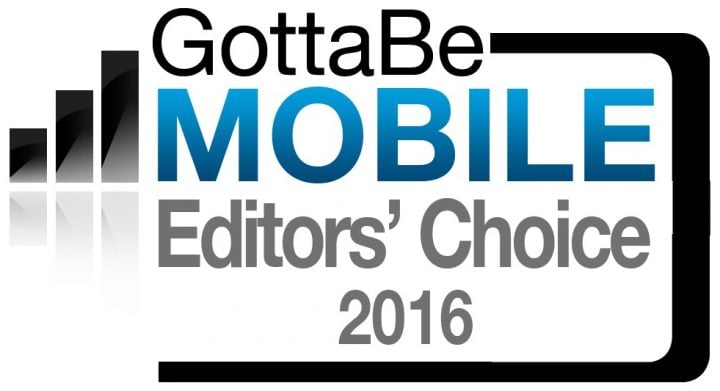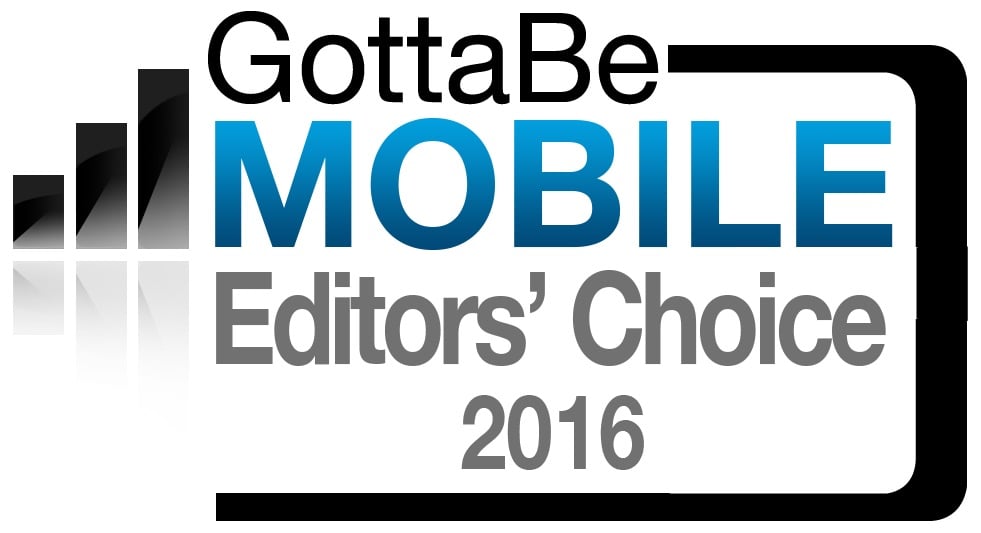 Apple still doesn't allow you to wirelessly charge your iPhone, but it is an increasingly common feature for Android smartphones. With the Charge Force wireless charging iPhone 6s case you can enjoy that same benefit.
The Mophie Juice Pack wireless case and charging base is $99 and you can add a desk mount or a vent mount for $59.95 each. Additional charge force wireless base units are $39.95.
Mophie offers the Charge Force wireless charging cases for the iPhone 6, iPhone 6s, iPhone 6s Plus and iPhone 6 Plus. The company also makes a Galaxy S7 and Galaxy S7 Edge version that adds battery life and still supports wireless charging to Android phones.
We love the convenience that the Mophie Charge Force wireless charging case offers for the iPhone 6s. This case includes a 1,560mAh battery that can deliver 5 hours of added internet use, 7 hours of added talk time or 6 hours of additional video playback. There is a button on the back to turn the charging on or off. The only thing I don't like is that the case defaults to charging on when I take it off a charger from overnight.
There is a headphone jack opening that handles most headphones and an adapter to fit bulky or L shaped headphones. The case also charges with Micro USB so you can charge when there is no wireless charger available.
Once you experience the convenience of wireless charging, you'll need to use the Mophie battery less as well. Anytime I am at my desk I set the phone on the desk charger, and it can stay there for FaceTime calls and regular phone calls.
In the car, there is no wire to hassle with, just place the phone on the magnetic mount and it charges while you can still see it for directions or alerts.
At night the included charging pad is way easier than fumbling for a cable when you are tired, just toss it on to the charging pad after wasting time on Reddit or Facebook and it will charge up.
The Charge Force case supports Qi wireless charging, which is the standard in wireless charging. That means you can use wireless chargers from other companies, charge up at some coffee shops and with some Ikea furniture. This is the same technology that is in many Toyota cars and trucks, allowing you to place the iPhone in this case on a built in holder and charge the phone without worrying about a wire.
Although this is not a cheap solution if you want to add chargers everywhere you live and work, the initial package offers a good value for users, as it is in line with other Mophie products. You get a two year warranty on the product.
After using the Mophie Charge Force products for several months at home, in my office and in half a dozen cars, it's changed how I charge and use my phone. No longer am I struggling to make sure my iPhone and battery case is topped up at the end of the day. Instead the iPhone lives on a wireless charger when I am working, driving or sleeping so that it's ready to go when I am.
Best iPhone 6s Cases, Covers & Skins
Speck CandyShell Clear iPhone 6s Case
The Speck CandyShell Clear is the first clear iPhone 6s case from Speck, and the first clear case from the company overall. This form-fitting, minimalist iPhone 6s case delivers a decent amount of protection with a military drop test 810G rating.
Speck assures us that the clear case will not yellow with use like many cheap clear case options. The clear finish is perfect for showing off your iPhone 6s color choice while protecting it.
Buttons move perfectly and are easy to find by touch and there is a raised front bezel to keep the iPhone 6s display off hard surfaces.
$34.95 at Speck

As an Amazon Associate I earn from qualifying purchases.