Moto G6 vs Moto G4: Worth the Upgrade?
The impressive wallet-friendly Moto G6 release date is almost here, and that means potential buyers are likely weighing all of their options. Here we'll go over what's new, what to expect, and how the Moto G6 compares to the Moto G4.
Motorola's G-series is extremely popular due to the affordable price tag. If you're enjoying the Moto G4 it's likely time to upgrade. If so, the Moto G6 should be near the top of your list.
Read: Why You Should Wait for the Moto G6
The new Moto G6 comes with a long and skinny 5.7-inch display similar to the Galaxy S9, a stylish design, dual cameras and an affordable price tag. Starting at just $199 this is a phone worth considering.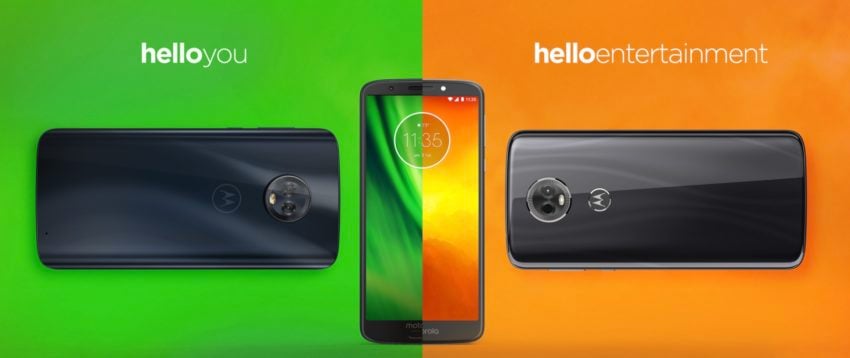 While there are several excellent Android phones available now or coming soon, most of them are really expensive. Even the upcoming OnePlus 6 will likely cost around $500. You do have a few choices in the budget phone market, starting with the Moto G.
It's been five years since the first Moto G arrived, shaking up the budget smartphone market. Since then, Motorola has continued to release excellent smartphones that bridge the gap between high-end and affordable. That gap is smaller than ever before with the G6, as it truly looks and feels like a high-end phone. Not to mention this year you have two G6 models to choose from.
The Moto G6 is a little bigger than the G4 from 2016, but it's vastly improved across the board. In fact, every aspect of this phone is closer to a high-end device than the G4 was. So while the Moto G4 is still a decent device, you'll want to seriously consider getting the company's latest phone. Here's everything you need to know about the Moto G6 and how it's better than older Moto G smartphones.
Moto G6 vs Moto G4: Design
The biggest difference between these two phones (aside from the screen) is the design. For 2018 Motorola really stepped its game up.
While the Moto G4 felt like a good phone for the price, it's almost entirely made of plastic. It's a nice little budget phone. That said, the Moto G6 is a stunning budget device that feels like a $700 premium handset. It's really impressive.
Simply put, the Moto G6 is taller, prettier, has a curved back covered in glass, and just looks more mature. You're getting a 5.7-inch screen that's long and skinny like the Galaxy S9. Motorola went with the 2:1 aspect ratio and smaller bezels. That means that while the screen is bigger than the Moto G4, the phone is physically the same size, or potentially even smaller. They're fitting more screen and higher specs in a smaller package.
You're also getting a front-facing fingerprint scanner with this phone, and better sound. There's no way around it. When you compare the plastic design of the G4 to the premium glass-covered G6, there's no contest. It might be more fragile though, so keep that in mind.

As an Amazon Associate I earn from qualifying purchases.