NBA 2K19 Release Details, Features & Rumors
If you're already planning your video game purchases for 2018, definitely add the NBA 2K19 release to that list. Do it, even if we don't have a lot of release details to go on yet.
You're safe adding NBA 2K19 to the list of games you plan to purchase in 2018 because there's sure to be a new one. Visual Concepts, the franchise's developer, turns out a new version of the game for Xbox, PlayStation and Windows PCs every calendar year. These new additions always refresh player rosters, add new features and revamp existing features that aren't working out.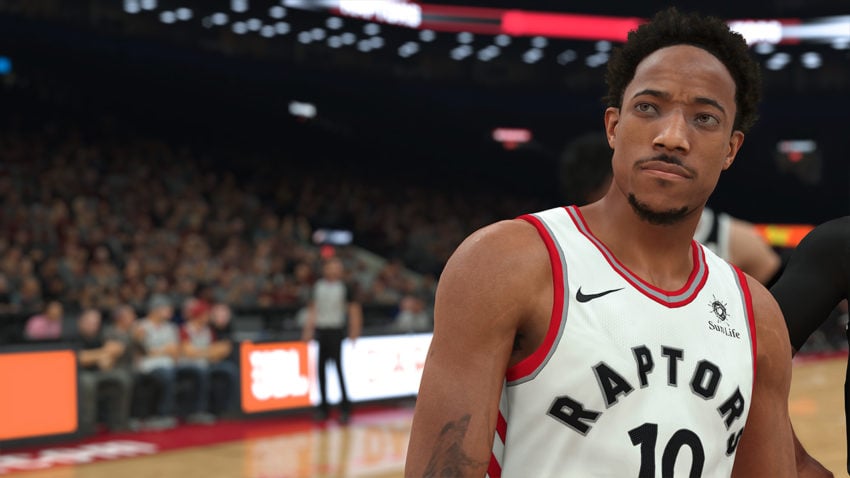 Here's everything we know and think we know about the NBA 2K19 release.
NBA 2K19 Release Window & When the Release Date Is
We don't know the official NBA 2K19 release date, unfortunately. It's still too early in the year for 2K Sports, the game's publisher, to announce that information.
That being said, we do have a rough idea of when the NBA 2K19 release date might be. Recent games in the franchise have launched in mid-September. That's early enough that the release doesn't interfere with other franchises and late enough in September that 2K Games and Visual Concepts can tease players with The Prelude release. Each game's Prelude is a free demo that lets players try new mechanics and transfer their progress to the final version of the game.
If 2K Sports sticks to its usual launch window, expect the NBA 2K19 release on September 18th. That would mean an Early Tip-Off Weekend on September 14th.
NBA 2K19 Midnight Release Details
If Game Stop handles the launch of this new game like it does other releases in the franchise, expect an NBA 2K19 midnight release. The retailer uses these events to entice gamers with collectibles and encourage them to pre-order other games before they launch. In-store midnight releases are only for shoppers that buy a disc copy of the game.
Expect NBA 2K19 to unlock automatically if you buy a digital copy of the game for your PC, Xbox One or PS4. As long as you pre-order early, you can download the files you need to your console and immediately begin playing at midnight on Early Tip-Off Weekend.
Which Consoles Will Get NBA 2K19?
Which consoles will get NBA 2K19 isn't something we have to guess a lot about.
Current consoles will definitely get a release. If you have an Xbox One or a PS4, you have everything you need for the game. Past NBA 2K games have supported HDR color contrast on the PS4, PS4 Pro and Xbox One S. Expect NBA 2K19 to support those too. PS4 Pro and Xbox One X gamers can also expect better graphics and more detailed visuals than on the Xbox One S and standard PS4.
NBA 2K18 also launched on the Nintendo Switch eShop the same day as it did on these other consoles. Expect that again for the NBA 2K19 release, but it's anyone's guess when physical copies of the Nintendo Switch version will go on sale. They didn't arrive at stores for weeks after the eShop's release.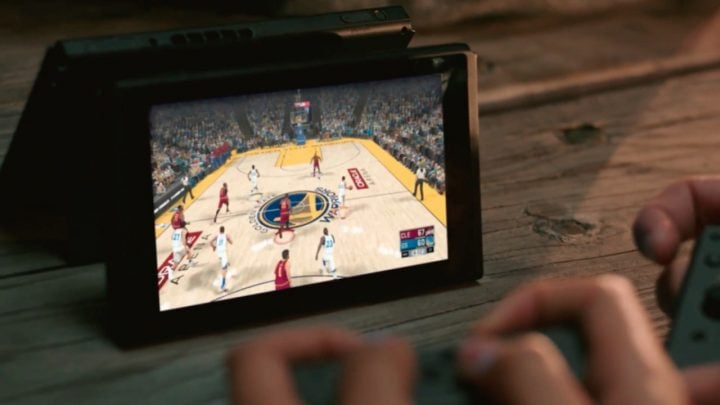 Only owners of last-generation consoles should be nervous. The Xbox 360 and PS3 launched more than a decade ago, and 2K Sports could kill support for either of them any day now. At the very least, their graphics won't look as impressive as the Xbox One and PS4 versions do. They may even lack features other versions of the game have. If that happens, it's smarter to upgrade consoles and buy a current-generation version of the game than to stay on Xbox 360 and PS3.
Read: 4 Reasons to Upgrade to the Xbox One Now
NBA 2K19 Pre-Orders
You can expect NBA 2K19 pre-orders to begin when 2K reveals the game's cover athlete this spring.
Typically, Windows PC, Xbox One, PS4, Xbox 360 and PS3 gamers can purchase the game before release and guarantee themselves a physical copy on launch day. That's not expected to change this year, though it is possible 2K Games could finally drop the Xbox 360 and PS3 from their line-up. It's already stopped releasing versions of the game with extra Virtual Currency and character add-ons for these older consoles.
New Features for NBA 2K19
We won't have a complete idea of the features the NBA 2K19 release will introduce until just before the game launches. That's if recent releases are an accurate indication of what will happen this year.
In recent years, Visual Concepts has added new features and revamped existing systems without warning. NBA 2K17 included support for HDR color contrast, improved animation and better ball handling. It also revitalized the single-player story with a new story-driven MyCareer. NBA 2K18 added The Neighborhood. The Neighborhood is an online area where players can meet each other, customize their character, start pickup games and check out each other's stats.
Read: NBA 2K18 Features: Reasons to Upgrade
NBA 2K19 Features Wishlist
Again, NBA 2K19 must have new features. 2K Sports would have a hard time convincing shoppers to spend at least $60 on the upgrade without any. That has gamers readying their own NBA 2K19 features wishlist months ahead of release.
These are features gamers hope to see included in the basketball game when Visual Concepts finally reveals everything about it this summer.
More MyPlayer Customization & Ways to Share Your MyPlayer
Despite all its other modes and upgrades, MyPlayer is the NBA 2K franchise's biggest attraction. Because of that, it's also where everyone always wants to see the most upgrades. Overall, players want more realism from this game mode than it offers today.
Voice Customization
MyPlayer has let gamers scan their face and build a character around that scan for years. Now, some gamers are hoping Visual Concepts will let them choose a voice to go with their face scan.
In theory, players would unlock these MyPlayer voices by spending Virtual Currency. Players would hear this voice on the court during games and in the locker room before and after a matchup. The voice players choose would also apply to their entire MyCareer experience.
It's an interesting idea that meshes well with all the character customization options NBA 2K18 added. You can walk to clothing and shoe stores to buy new gear for your MyPlayer in that game. You pay for a haircut at an in-game barbershop when it's time for a fresh look. There's no reason NBA 2K19 couldn't have a small selection of voices for players to purchase from an all-new shop in The Neighborhood.
New Archetypes
Many NBA 2K19 feature wishlists also include requests for more MyPlayer Archetypes. Archetypes are like your character's on-court personality. The Archetype you build towards has a huge pact on how well your MyPlayer performs in certain situations and shoots. NBA 2K18 had Sharpshooting Power Forward, Slashing Stretch Five and dozens of others.
It's unclear exactly what Archetypes gamers want. Generally, they just hope Visual Concepts will add even more for players to pick from.
Enhanced Press Conferences
Improved press conferences, pre-show and after shows are at the top of NBA 2K19 feature wishlists too. That makes sense given just how important these are to MyPlayer's overall presentation. It's the press-conferences that act as connective tissue and wrap-ups before and after each season game. The after shows are what make MyPlayer feel authentic. They are heavily influenced by NBA shows on TNT and ESPN.
Generally, players want more authenticity from NBA 2K19's press conferences for sure. They'd like more options to say what's on their mind and make the story more interesting. In the last game, these still felt like you were checking a box rather than defining your character's standing in the league.
As for the pre-show and post shows, Visual Concepts can't go wrong by adding each gamer's MyPlayer into more of these scenes. Each show only features the same three hosts today. This makes for uninteresting post-game breakdowns and stale lead-ins for each match.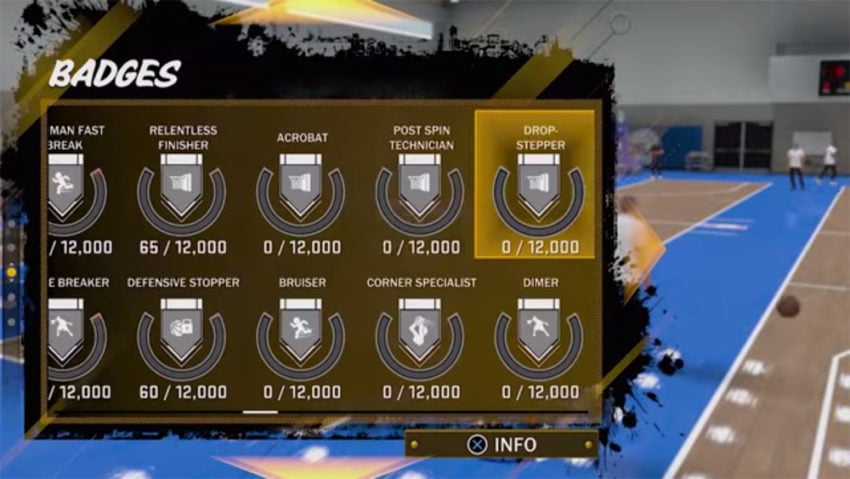 The Neighborhood
NBA 2K18's surprise new feature was an online world called The Neighborhood. The Neighborhood is a plaza where you go to different shops for things that required separate menus in previous games. If you want new shoes, you head to the in-game Footlocker. Pro-Am has its own dedicated arena for you to visit. You head to the outdoor court to play a pickup game against someone else's MyPlayer.
Visual Concepts has a solid reputation for improving on new features in games after their first release. That's why players are expecting more shops for character customization and new ways to interact with other players when the NBA 2K19 release date arrives.
Gamers heavily into MyPlayer customization also want the ability to change to a previous hairstyle without spending Virtual Currency to buy it again. Last year's game took a lot of criticism from players who felt that The Neighborhood was just another way for 2K Games and Visual Concepts to get money out of players for Virtual Currency.
When to Expect More News About NBA 2K19
Each year's release of NBA 2K is a carefully orchestrated rollout that takes months. Because of that, you can expect to hear about different parts of the NBA 2K19 release at different times.
2K Sports will reveal the cover athlete for the Legend Edition of the game first. This tends to happen in early summer when excitement for the NBA Playoffs is at its highest.
If pre-orders don't start the day of the Legends Edition cover athlete reveal, definitely expect them by the time 2K Sports share's which athlete will be on the standard edition's cover. At this point, we should have a clear idea of what each version of the game will cost and what players will get with their pre-order.
New features are always the last detail 2K Sports and Visual Concepts announce. By late summer, we should have details on the NBA 2K19 Prelude and blog posts detailing what's new.
8 Best Free Xbox Games: January 2018
Warframe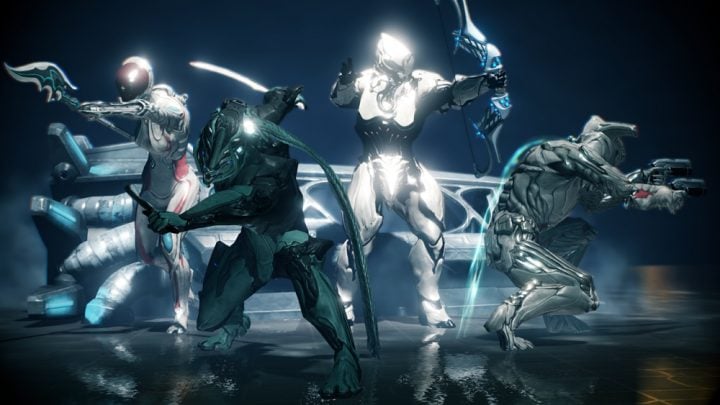 Many free-to-play games revolve around strategy or civilization building. Warframe is one of the free Xbox games that you can download now that doesn't. It's a third-person shooter.
The Tenno have just awoken after centuries of sleeping in stasis. Warframe takes its name from the suits that the Tenno use to do battle with the game's other races. There's the Greiner, who are clones of humans. The Corpus belong to a technology company with lots of robotic innovation at their disposal. Sentients consist of an alien race that's back to do battle.
Warframe features both player-vs-player combat and a single player experience.