NBA 2K18 Features: 8 Reasons to Upgrade
NBA 2K18 pre-orders have already begun. But don't buy the game until you know all the NBA 2K18 features you will get with the new game for Xbox One, PS4, Nintendo Switch and Windows PCs.
Set for release on September 19th, new features and upgraded mechanics are the only things you should base your decision to purchase NBA 2K18 on. 2K Sports releases new versions of the game annually, and buyers get the latest team rosters and simulation improvements with each release.
Luckily, Visual Concepts has revealed a lot of NBA 2K18 features already. There are the usual roster updates and a new soundtrack for the game's menus. Ball passing and tighter animation make moving the ball up and down the court more fluid than it has been in past games. MyGM is a more accurate recreation of the everyday struggles that a manager goes through during a season. Also, this year's game has better graphics on some video game consoles and a Neighborhood mode that lets players switch between game types easily in MyCareer.
Read: NBA 2K18 Release Date, Features & Details
Here are all the NBA 2K18 features coming this September. If these new options and upgrades appeal to you, place your NBA 2K18 pre-order soon to get NBA 2K18 Early Tip-Off Weekend access on September 15th.
Don't place a pre-order if none of these NBA 2K18 features excite you because basketball fans have options this year. NBA Live 18 also launches in September.
NBA 2K18 Features
More Realistic Player Movement
Improved Colors & Better-Looking Players
Improved Shooting and Passing Controls
New Loose Ball Physics
MyGM: The Next Chapter
Defensive Chatter & Coordination
System Proficiency for Coaches
The Neighborhood
More Realistic Player Movement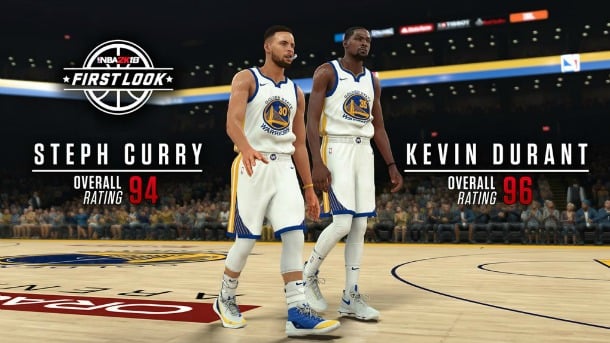 Speaking to Game Informer, NBA 2K18 gameplay director Mike Wang says that players can expect this year's title to have a lot less animation in it.
"We've been accused of being animation heavy at times, and this year we've done a good job of making the game feel like you are in complete control," Wang told the outlet in August.
The new physics system takes height, weight, acceleration and speed of each player into account before it renders any animation. That way, players react the way that you expect them to. It also means that transitioning for a layup or dunk is less jarring.
The NBA 2k18 images here are from GameInformer, to which 2K games shared new NBA 2K18 details.