Nintendo Switch Review: Fun & Flawed
If we're all being honest, exciting video game console launches from Nintendo are rare. Sony and Microsoft can worry about offering games that look as realistic as possible. Nintendo concerns itself first with how much fun people will have regardless of how much power their console offers. Nintendo Switch is exciting, but not because Nintendo decided to change its playbook. The company is hoping to find success by redefining how people have fun with their game system.
The recently launched $299 console isn't more powerful than the Xbox One and PS4 consoles that launched back in 2013. In fact, it's not even as powerful as they are. Rather than bank on internals, Nintendo opted to focus on fun. The Nintendo Switch will get some fun titles over the year, including The Legend of Zelda: Breath of the Wild, Mario Kart 8 Deluxe and Splatoon 2. Motion gaming, one of the fun activities that the Nintendo Wii rode to success, is still an option, too.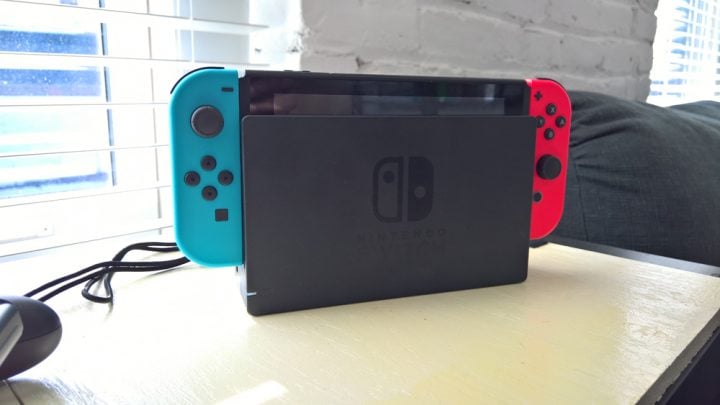 Entire companies have lines of portable televisions to make gaming with Xbox One S and PS4 Slim on the go a reality. The Nintendo Switch offers everything you need to continue your fun on the go in a simple package. It's a new kind of entertainment really, a guarantee that your games and multiplayer are always available. Unfortunately, that concept of fun anywhere is marred by a sparse collection of launch games, some questionable hardware decisions and the worst kickstand to have ever been built into a mobile device.
Nintendo Switch Review: Hardware
The body of the Nintendo Switch has the same aesthetic as any Android tablet you might find on a store shelf. Without the silkscreened Nintendo Switch logo on the back of the device, you'd never know that that this was a gaming console first. The kickstand sits to the left of this logo. Air vents sit below it. At the top of the Nintendo Switch are a MicroSD card slot, a third air vent, an unfortunately placed headphone jack, volume buttons and power button.
The Left Joy-Con and Right Joy-Con have gently curved edges, with six buttons and a joystick. Two more buttons are hidden into the rails on each of them. It isn't until you attach the innovative Joy-Con Controllers to the rails on the side of the Android tablet lookalike that you get any hint of this device being a video game console.
The Joy-Cons are designed to be used on their own wirelessly or with the console and as two separate wireless Bluetooth controllers. Like the Wiimote before them, each has sensor technology for enjoying motion gaming. A strap for securing them to your wrist is in the box, though whether you'll use them depends on if you're over motion gaming. Nintendo is hoping that upcoming titles like Arms and 1-2 Switch will breath new life into the genre. The company is also blending motion controls into games that haven't traditionally had them. Breath of the Wild uses this sensor technology to let you aim arrows. Splatoon 2 will make use of it too.
The Nintendo Switch Dock has a USB Type-C port sticking out the bottom of its alcove for the Switch. The design lends itself well to easily docking and undocking the gaming tablet, which is the whole point of the Nintendo Switch, to begin with. Two USB ports sit on the dock's side. A rather flimsy-feeling door hides a USB 3.0 Port, HDMI and a plug for the AC adapter.
Nintendo describes the different use cases for the Nintendo Switch as Modes. Connecting the console to a television set is one mode. Handheld Mode is described as having the Joy-Cons attached at the sides of the console. You can sit the Switch on a surface and use the Joy-Cons wirelessly with or without the Nintendo Switch Joy-Con Grip that is also included.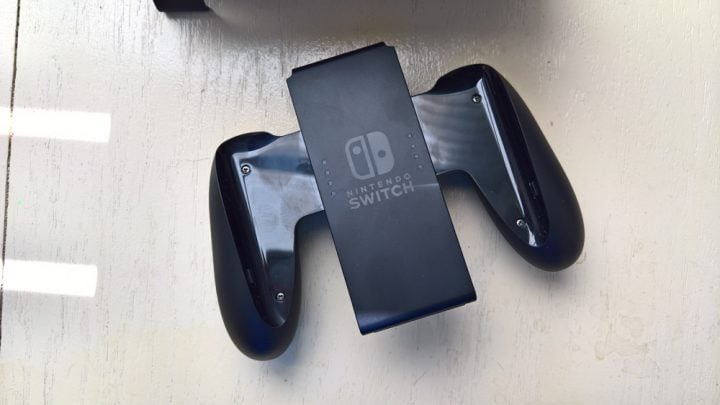 The handheld is decidedly not impressive at all. The 6.2-inch touchscreen display is fine, but bad port placement and questionable build quality mar this handheld. My Nintendo Switch's back cover has started to bow and separate from the rest of the handheld. I've only had it two weeks. The console barely reports any Wi-Fi signal when a wireless router is in the next room over. This happens at the opposite end of my 550 square foot apartment, too. I haven't experienced the screen scratching or reception issues with the left Joy-Con, but they're such well-documented issues that Nintendo has been forced to comment publicly.
Read: 12 Nintendo Switch Problems &Fixes
Nintendo Switch Review: Modes
In Handheld Mode, it's safe to say that the Nintendo Switch delivers a very good experience. There are enough face buttons, bumpers and triggers that you don't feel like the console and gamers are suffering from oversimplification. I defaulted to resting my fingers on the two joysticks and the triggers at the top of each Joy-Con.
The entire apparatus weighs about .88lbs when the Joy-Cons are docked with the system. All that weight feels evenly distributed, though. Nintendo had a hard balancing act here. The console could have been too light and felt cheap. Of all the modes that this console offers, this one is the best.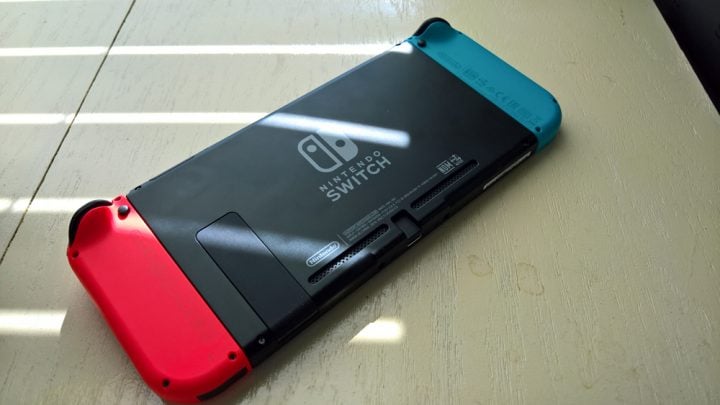 Each Joy-Con Controller has a release button on the rear that frees it from the rail. In a single player game, you can continue using them as one while holding them in separate hands. Games with local and online multiplayer can treat each Joy-Con as a separate controller so that two players can enjoy a single system. The release mechanism for the Joy-Cons feels solid.
Nintendo hopes that you'll carry around the Nintendo Switch in its Handheld Mode, then break out the Joy-Con Controllers to spontaneously play with friends and family during your day. The rear-mounted kickstand is a key part of this.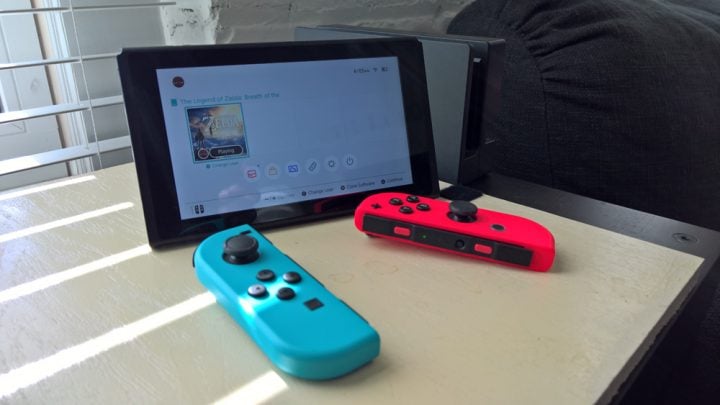 The idea seems like it has merit until you attempt it the first time. The buttons that sit hidden on each Joy-Con's rail for this mode feel awkward and hard to press. Two sliding covers that come with the system add some much-needed tactile feedback, but that's another thing that you'll need to carry around. Most people won't.
The kickstand doesn't do this mode any favors, either. There's only a single position and the sound that you hear locking into place will leave you hurriedly flipping over the handheld to make sure that you didn't just break it.
Lastly, there's Television Mode, which involves the Nintendo Switch Dock and Nintendo Switch Joy-Con Grip. Slipping the console into the dock for Television Mode is effortless, though Nintendo adds a pain point to this by requiring you to undock the Joy-Cons and slip them into the Joy-Con Grip. Together they all make one awkward replacement for a typical wireless controller. It's in this mode that using the Joy-Cons as separate controllers makes the most sense. When's the last time Microsoft or Sony gave you two controllers with a console?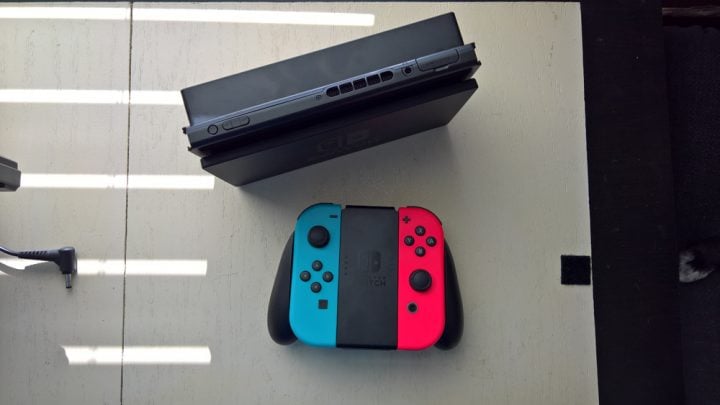 Nintendo Switch Review: Games & Ecosystem
Given the right motivations, anyone can overlook hardware issues. For that to happen for the Switch, there has to be something compelling to play and software that makes those games easy to enjoy.
The games line-up is decent. Nintendo brought the console to life with The Legend of Zelda: Breath of the Wild, Just Dance 2017, 1-2 Switch and Skylanders Imaginators. 2017 will see launches of Splatoon 2, Super Mario Odyssey and Mario Kart 8 Deluxe. Nintendo has at least convinced EA and 2K Games and Ubisoft that its handheld is worth investing in. The companies plan to bring NBA 2K18, Skyrim, and Steep to Switch this year. Being able to play NBA 2K18 on the go isn't a good reason alone to purchase this console, but the promise of more publishers bringing favorites to this mobile package is interesting.
Read: 15 Exciting Nintendo Switch Games for 2017
Playing Breath of the Wild on the console's 720p display is fine, but you're going to notice some glare. I wouldn't describe the console's built-in speakers as spectacular. The sensation you get from the HD Rumble technology built into each Joy-Con is smoother and less jarring than the controller rumble on the Xbox One for sure. The Switch is to be commended for that.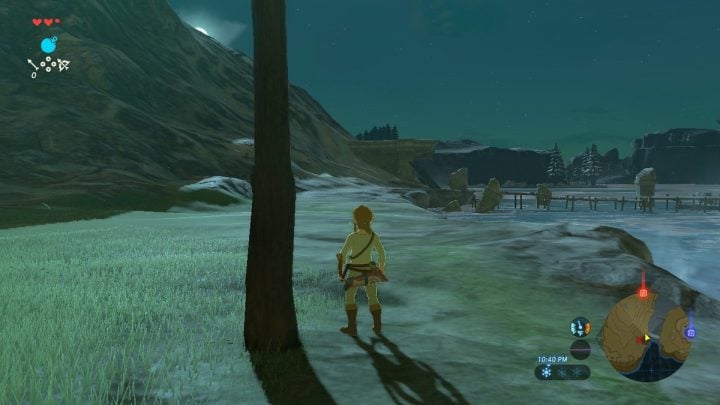 I'd been worried that amount of time it'd take to dock the console and have your game play on your television would ruin the experience, but it hasn't. By the time you've removed the Joy-Cons, dropped the console into the dock and walked back to your couch, the game is ready for you to continue.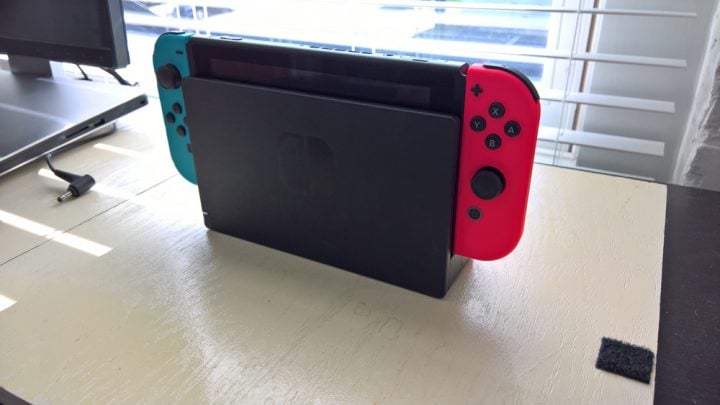 You certainly won't get away with not charging this console every day. The 3 hours of battery life when playing complicated games like Breath of the Wild is along the lines of what the Nintendo 3DS offered users when it launched. The system can last as long as 6 hours when playing less complex titles. Neither figure is great, but not atrocious.
What people should be more baffled by is the ridiculously long charging time. In sleep, this mobile console takes 3 hours to charge. It takes longer if you're actually playing it. In a day and age where the Moto Z can turbo charge to get you back 8 hours of battery in 15 minutes, this is a hard pill to swallow.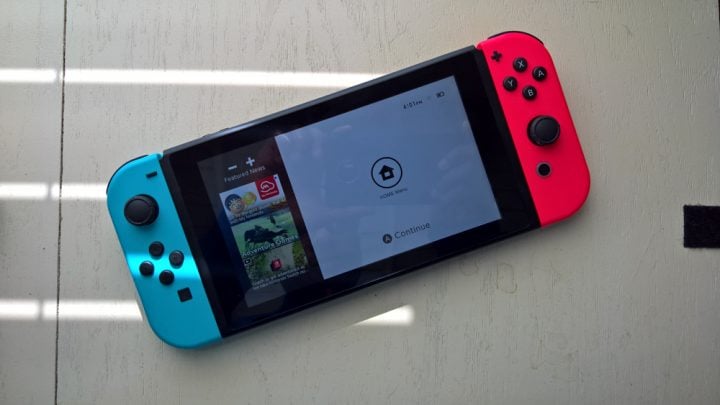 A lite software experience seems like a great idea. The Nintendo Switch's software and online ecosystem barely exist, though.
Ecosystem news and access to settings are at the forefront of the software experience. Everything is as easy to select with a tap on the screen as it is the Joy-Con controllers. So what's wrong?
There are too many cut corners. Game saves aren't stored on Nintendo's servers. If something should happen to your console, those saves are gone forever. Digital games can't be shared between two consoles, meaning families with two of these will still need to buy the same game twice. That is unless they want their kids fighting over the same copy as kids tend to do. Microsoft and Sony managed to fix this with sharing features back in 2013.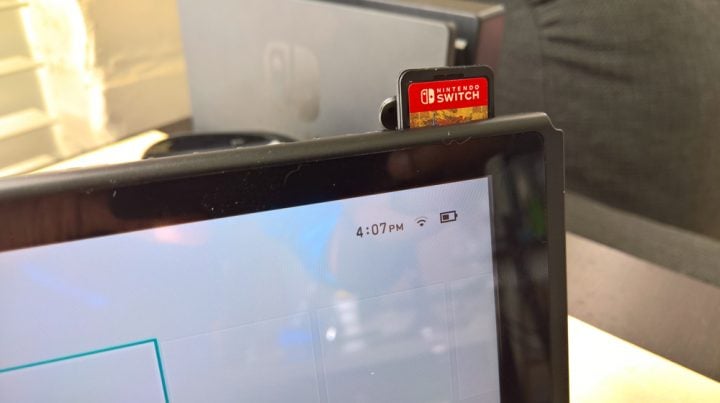 The biggest affront is the online experience. Nintendo isn't charging for multiplayer today but it will this fall. The company has promised some kind of phone app for matchmaking and voice chat with Splatoon 2 and more. Until that launches everyone is stuck texting, emailing and posting their Friend Code as a Facebook status message. Online is present, but limited to less than a handful of titles. Other Nintendo handhelds offer multiplayer from console to console. This one does too, but there's no perfect showcase for this capability just yet.
Nintendo Switch Review: Should You Buy?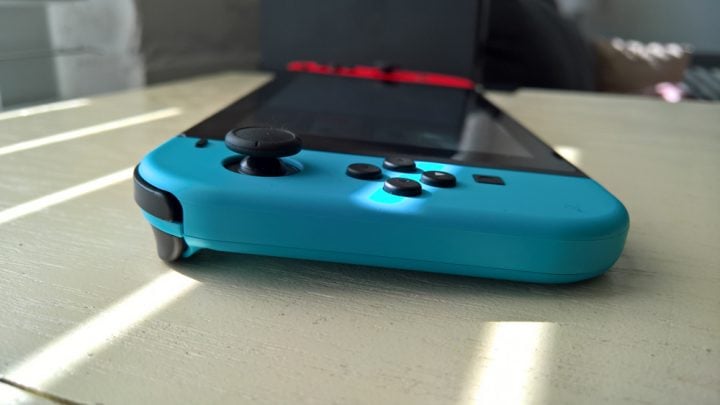 In a way, Nintendo's missteps with both the hardware and software of the Nintendo Switch simplify what could have otherwise been a very complicated question. Wondering whether you should buy the Nintendo Switch? Ask yourself whether playing The Legend of Zelda: Breath of the Wild, Mario Kart 8 Deluxe, Splatoon 2 or Super Mario Odyssey sounds fun to you.
If the answer is yes, I think you'll be able to live with the hardware compromises. The joy of returning to your favorite Nintendo worlds could outweigh some obvious flaws in Nintendo's ecosystem in today. Just hope that they get ironed out eventually.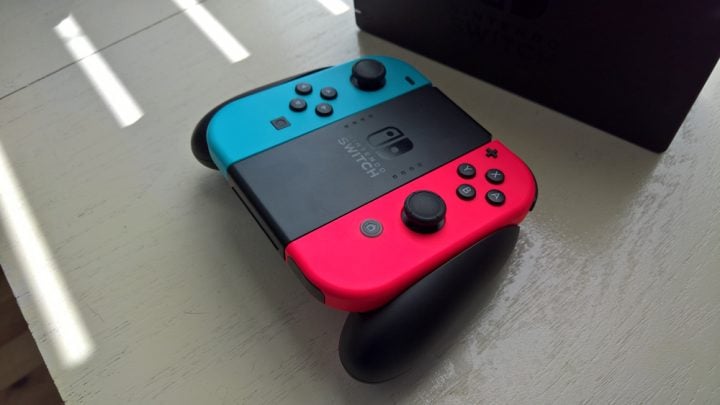 That being said, if only a single one of those Nintendo exclusives sounds like fun to you, wait until Nintendo has had the opportunity to improve the console's software and hardware. The Friend Code system is annoying. Not being able to transfer game saves if something unfortunate happens is dangerous. The Wi-Fi and Joy-Con reception issues are unforgivable.
Nintendo's new platform for fun anywhere you want will be superb. I'm so excited for what this console could mean for gaming in general. Before you too get swept up, be sure to let Nintendo finish building the platform.