New iMac 2014 With Retina Rumors Heat Up with OS X Yosemite
Apple is working on a new iMac 2014 update according to two leaks which showed off hints of a new iMac in the latest versions of Apple's software, including information that points to an iMac with a Retina Display in the OS X Yosemite 10.10 beta that just arrived for developers this week.
Apple did not announce any new hardware at WWDC 2014 on Monday, where some expected to see a new iMac, which points to a very busy fall full of new Apple hardware for 2014, and it looks like that will include an iMac as part of the lineup.
The iMac is Apple's premium consumer desktop, and without a new Mac Mini in 2014 it is one of the most tempting options for users that want to add Apple to their home without buying a notebook. Apple sells a more expensive Mac Pro, but it is aimed at professionals while the iMac is a popular option for both consumers and pros.
Apple currently sells a 21.5-inch and a 27-inch iMac, which offer high-resolution displays, but there is hope that Apple will bring the Retina display technology from the MacBook Pro Retina to the iMac this year. The $1,299 iMac with a 21.5-inch display offers a 1920 x 1080 resolution and the $1,799 iMac with a 27-inch display uses a 2560 x 1440 resolution.
The OS X Yosemite beta indicates the new iMac 2014 update could include a Retina display with a 6400 x 3600 resolution which would end up as 3200 x 1800 when in Retina mode. It is also possible the resolution will be slightly lower at 5120 x 2880, which doubles the resolution of the current 27-inch iMac.
MacBidouille discovered the information in the OS X Yosemite developer preview, sharing details about where they found the new iMac meta data, complete with explanations on how they ended up at the resolutions listed above.
This comes just a week after the OS X 10.9.4 beta arrived on the Mac App Store with references to three new iMac models. Pikes Universum shares this finding, including details that hint at a iMac 2014 update finally bringing a Retina display
In a separate listing Pikes Universum also shows a collection of new Apple hardware reservations in OS X code, which may be openings for a new iMac as well as a new Mac Mini 2014 update.
Apple offers better support for 4k monitors in the latest build of OS X Mavericks and it is not clear if the new iMac with a Retina display will offer a traditional 4k resolution or if Apple will go with the crazy 5120 x 2880 resolution that some rumors suggest.
If the new iMac does indeed deliver a higher resolution display to users there will be demand for a Thunderbolt 4k display or a Thunderbolt Retina display to pair up with it or with a Mac pro for a high-resolution workstation. This is a new Apple product that many users are asking for, but so far Apple is only selling third-party 4k displays.
In addition to a new iMac with a Retina display we can expect a cheaper iMac in 2014 as well. Ming-Chi Kuo, an analyst known for accurate Apple predictions, shared a note with investors in April pointing to a cheaper iMac on MacRumors.
Apple recently cut the price of the MacBook Air by $100 when the 2014 model arrived on store shelves, and the company cut the price of the MacBook Pro Retina in 2013. Although Apple products are still not in the cheap range, price cuts to a new iMac would help the company compete better with Lenovo and other companies selling all-in-ones.
A cheap iMac and a new iMac with a Retina display are two separate models, and a iMac Retina may include a price premium over the current iMac which ranges from $1,299 to $1,999 before options.
Top 7 Apple Products for 2014: iPhone 6, iPad Air 2 & More
iPhone 6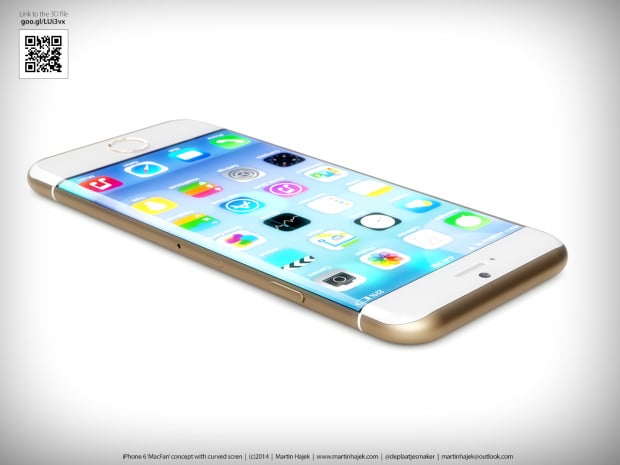 Demand for the iPhone 6 is the highest in years according to a recent survey, thanks to consumer interest in a new design and a larger screen.
iPhone 6 rumors started back in 2012, exploded in 2013 and as we move within six months of a rumored iPhone 6 release the rumors are starting to align and show a better picture of what consumers can expect from the most anticipated Apple product of 2014.

Two Models with Bigger Screens

iPhone 6 rumors, reports and analyst notes all point to an iPhone with a larger screen and many of the reports suggest Apple is planning to release two iPhone 6 models in 2014.

General consensus is Apple plans to offer an iPhone 6 with a 4.7-inch display and a higher resolution than the iPhone 5s. That is a screen size jump of .7-inch and would put the iPhone in line with top Android phones like the HTC One M8 and the Galaxy S5. Rumors do not agree on a resolution for this display, but do expect that it will be higher than the 1136 x 640 resolution on the iPhone 5s.

Another iPhone 6 model with a 5.5-inch or 5.7-inch display is also rumored for 2014, but many sources agree that it will arrive after the 4.7-inch model. This screen would be closer in size to the Galaxy Note 3 and the rumored Galaxy Note 4. This concept above from Martin Hajek includes a curved display, but don't expect that on a new device.

Possible iPhone 6 Features & Specs

Rumors suggest Apple is planning a thinner iPhone 6 that will be between 6mm and 7mm thick, a drop form 7.6mm on the iPhone 5s. We could also see more metal in the design and a power button on the right hand side with new style volume buttons on the left.

Expect an Apple A8 processor that delivers a small speed boost, but also delivers better battery life thanks to a improved efficiency. Ming-Chi Kuo believes we will see 1GB of RAM and an 8MP camera that may include some type of image stabilization.

For more check out our iPhone 6 Rumor Roundup.

As an Amazon Associate I earn from qualifying purchases.