Nexus 5 Marshmallow Release: 5 Things You Need to Know
Yesterday, Google released its Nexus 5 Android 6.0 Marshmallow update. Today, we want to take a look at the most important things Nexus 5 users need to know about their Android 6.0 Marshmallow release and release date.
In June, Google confirmed an Nexus 5 Android M update. The company detailed a number of key Marshmallow features and even released an Android 6.0 Developer Preview that served as a beta ahead of the update's public release. A few months later, Google announced that Android M would be called Android 6.0 Marshmallow.
On September 29th, Google announced the Nexus 5 Android 6.0 Marshmallow release date. The date? October 5th.
Yesterday, as promised, Google released the Android 6.0 Marshmallow update for the Nexus 5, Nexus 6, Nexus 7, Nexus 9, and Nexus Player. And as expected, the Nexus 5 Marshmallow update's release is limited.
Today, we want to take a look at a few of the most important things Nexus 5 owners need to know about their upgrade to Marshmallow. This roundup includes details about the Nexus 5 Marshmallow release itself but also the most important things to know about the Marshmallow release date.
If you're new to Android and Marshmallow, this will catch up to speed. If you've been following along, it will serve as a reminder as we push away from yesterday's big release.
Nexus 5 Android Marshmallow Update: What's New
The Nexus 5 Android Marshmallow update is an extensive one. The update looks a lot like Lollipop but there are tons and tons of changes, some big and some small, that you'll want to be aware of if you already installed the update or if you're waiting for the OTA.
We've put together a comprehensive list that outlines the key differences between the Nexus 5 Marshmallow update and the Nexus 5 Lollipop update.
Android 6.0 vs Android 5.1 Lollipop: What's New in Marshmallow
Android 5.1 vs Android 6.0: Lockscreen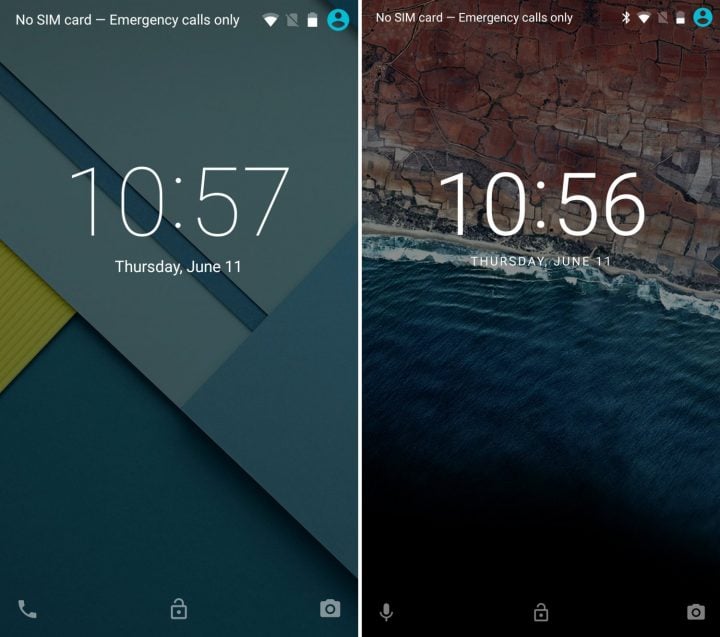 Every slide will have Android 5.1 on the left (if available) and the newer Android 6.0 Marshmallow on the right.
Google changed the lockscreen in Android 5.0 to make things easier and simple. It's very clean and plain, with some quick swipe icons to instantly launch voice controls, unlock the phone, or launch the camera. In Android 5.1 the far right was a quick launch to the phone app, but not Google wants us using Google Now voice commands instead. It's a small change, and one some might not like considering a swipe would unlock right into making a call, but not it's into Google Now and voice commands.
On the bottom of the lockscreen are three icons. The middle unlocks into the phone, the right side unlocks right to the camera for quick access to instantly take photos, and on the left, we have a microphone. This doesn't unlock your phone and instead fires up Google Now voice controls. This can be used to make a call, ask for directions, "go to gottabemobile.com" and any other voice command. Some of this won't be on devices from Samsung, LG, HTC and others.
You can still use this to make calls, just say, "Call Mom" rather than going into the dialer and finding her.
This is what you can expect if you're coming from Android 5.1.1 or below. We recommend getting familiar with Android Marshmallow before installing it and this slideshow is a great place to start. Dig in and get acquainted with Marshmallow and its new features.
Nexus 5 Android Marshmallow OTA
Google's started rolling out the Android 6.0 Marshmallow update. The company's OTAs started hitting some devices yesterday.
We haven't seen the Nexus 5 Android 6.0 Marshmallow OTA land just yet but according to T-Mobile, its version of the update started rolling out yesterday. Its a sign that other Nexus 5 OTAs shouldn't be too far behind.
In its announcement, Google confirmed that while updates are rolling out, the company is going to be taking a staggered approach to the Over-the-Air release.
At the very end of its announcement, the company notes that the "the Nexus update to Android 6.0 Marshmallow occurs in stages and some carriers will receive the update later than others." In other words, your update could appear any time now.
Since you have some breathing room, we recommend preparing your brain, and your device, for the Marshmallow update.
You Don't Have to Wait
If you don't want to wait for the OTA to arrive, you can skip the OTA and install the Marshmallow update right now if you want. That's the beauty of owning a Nexus smartphone.
We haven't found the OTA file yet (it should appear soon) but the factory images for the Nexus 5 Marshmallow release are available on Google's website.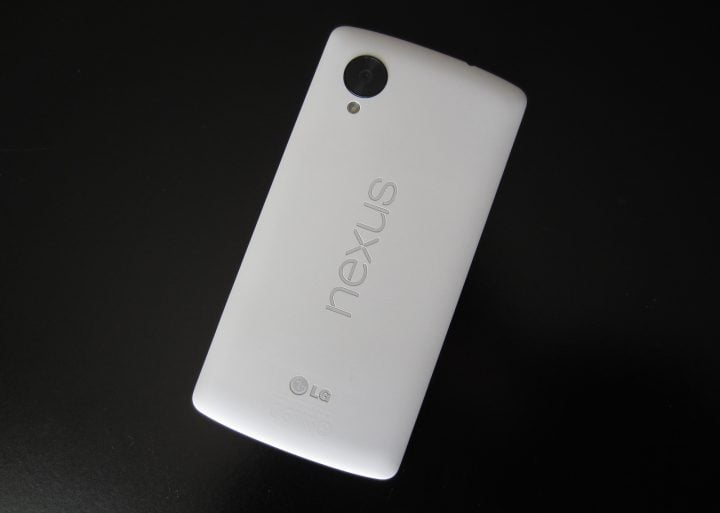 If you feel like you're up to it, we've put together a guide that will take you step-by-step through the manual installation process.
Remember, you should only go through with it if you feel comfortable. The manual installation process could cause problems with your Nexus 5 so you'll want to be extremely careful.
Nexus 5 Android Marshmallow Problems
Speaking of problems and being careful, we're already starting to see complaints about Nexus 5 Marshmallow problems.
Some Nexus 5 users are encountering issues with the phone's battery after flashing the Marshmallow update. (It's important to note that some users are actually seeing battery life improvements.)
Nexus 5 Marshmallow users are also complaining about an ongoing issue with the phone's proximity sensor. Users are saying that while Marshmallow appeared to have fixed the problem, the issue returned a short time later.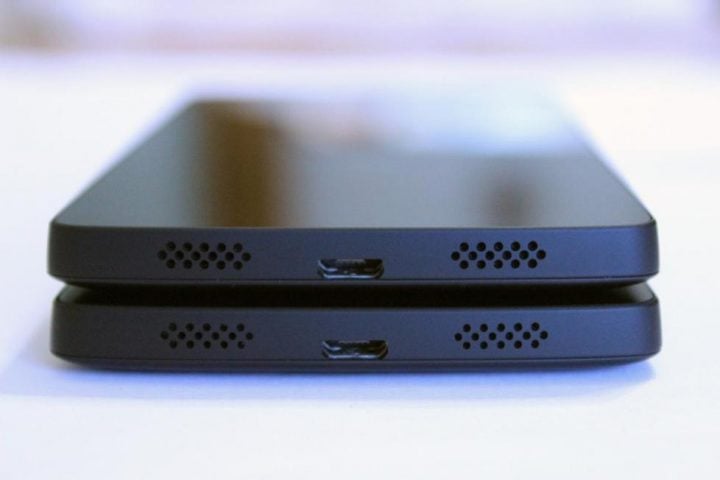 Users are also reporting random freezing, an odd glitch with Hangouts, issues with various apps including Facebook and Snapchat, and the usual complaints about bricked phones. This just scratches the surface and we expect complaints to pick up as the OTA makes progress.
Two things to note here. One, there are problems, so you'll want to be extremely careful with the update. Dig into feedback and prepare your device before you install the update to help cut down on the risk of running into problems after you install.
And two, take a look at this list of fixes for common Android problems. It might help you fix your Marshmallow issue and it will help you prepare if you haven't already installed it.
What's Next
Your next update could come a lot sooner than you think.
Google hasn't confirmed an Android 6.0.1 update for Nexus 5 though the company typically rolls out a quick bug fix update to address the most glaring problems. Last year, Android 5.0.1 rolled out a few weeks after the initial Lollipop release.
The company's also promising monthly security updates for the Nexus 5 and so far, it has delivered on that promise. We saw Android 5.1.1 security builds roll out in August and September and it looks like Google's delivering security patches in an October update.
We'd expect new updates in November and December as well and there's a chance we'll see bug fix for Marshmallow problems on board.
10 Nexus Android Marshmallow Release Date Tips
Your Nexus Android 6.0 Marshmallow Release Date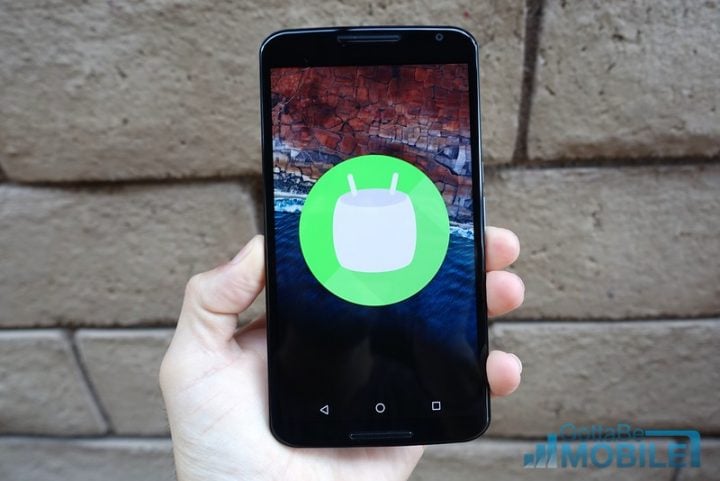 Today is the first Android 6.0 Marshmallow release date for Nexus users. But unless you install it manually, there's a very good chance you won't see the update arrive for your Nexus 5, Nexus 6, Nexus 9, Nexus 7, or Nexus Player.
While it would be nice if Google rolled out Android 6.0 to everyone at the same time, that's not how Google roll outs work. Predicting your exact Nexus Android 6.0 release date is going to be close to impossible. So is predicting your Android 6.0 Marshmallow release time.
Android updates can appear at all hours of the day. We've gotten prompts at 8:30AM and we've gotten them at 11PM. Updates roll out randomly in stages and Google's already confirmed Android 6.0 will follow standard procedure.
If you're not familiar with Google's Nexus Android roll out process, here's a Google engineer describing the roll out process in great detail. You're going to need to remain patient and check your device a couple of times a day.
Google's Android roll outs typically take a few weeks so it could be a few days or even a few weeks before you see the prompt for Android 6.0.

This article may contain affiliate links. Click here for more details.