13 Best Nintendo Switch Battery Packs & Chargers in 2019
Nintendo Switch Joy-Con Charging Grip - $29.99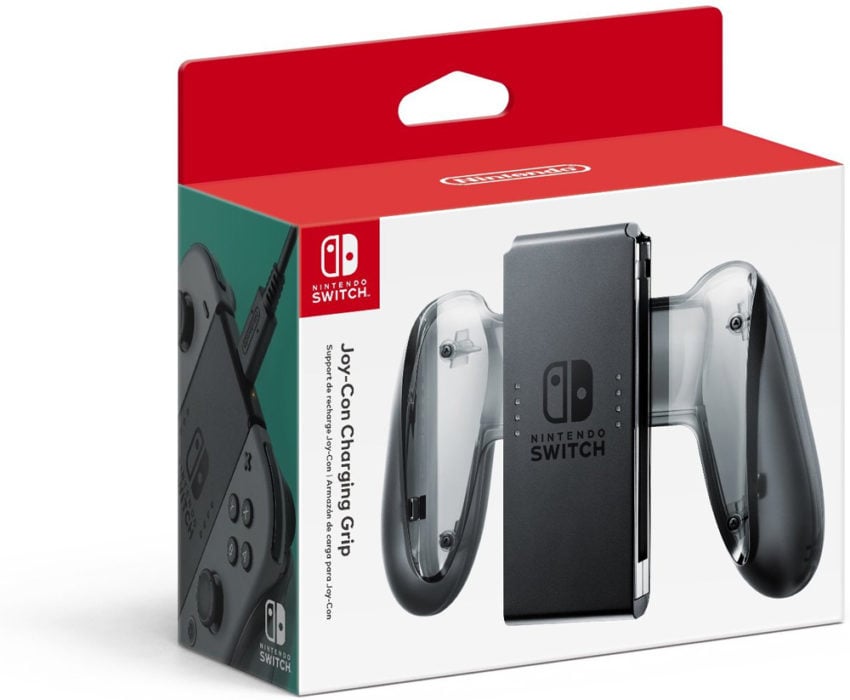 Nintendo's Switch Joy-Con Charging Grip lets you play the Nintendo Switch on your television without detaching the Joy-Con Controllers or spending $59.99 on a Nintendo Switch Pro Controller.
The Joy-Con Charging Grip has a battery inside that charges the left and right Joy-Con as you game. Indicators on the front of the grip let you know when your controllers are fully charged so that you can detach them for multiplayer and motion games. You connect the Joy-Con Charging Grip to your Nintendo Switch Dock with the included USB cable when you're done gaming.
Amazon sells the Nintendo Switch Joy-Con Charging Grip for $29.99.