13 Best Nintendo Switch Battery Packs & Chargers in 2019
Nintendo Switch Joy-Con Battery Pack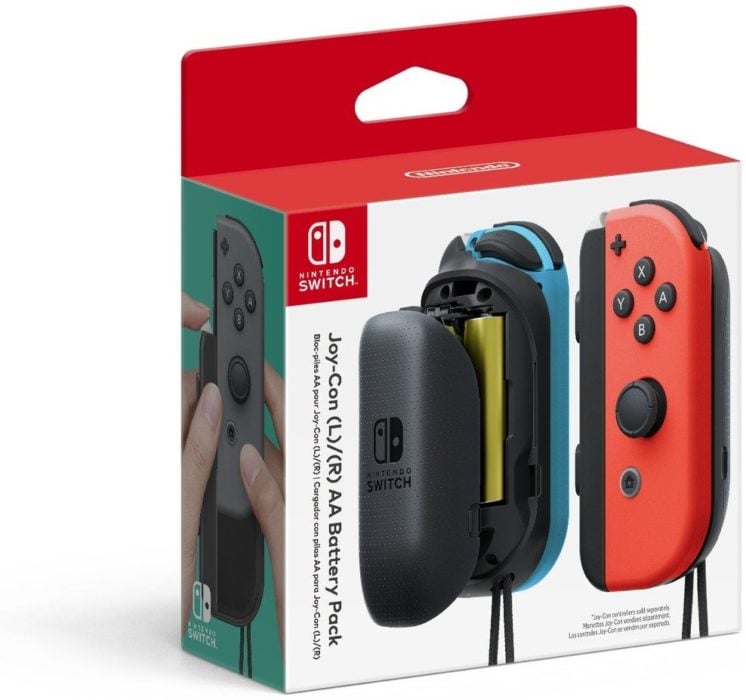 Not all Nintendo Switch battery packs boost the amount of time you can play your favorite games and fix a huge design flaw with the system. The Nintendo Switch Joy-Con Battery Packs do.
These two battery packs allow your Joy-Con controllers to last longer when they aren't docked to the side of your console. Because they rely on two AA batteries each, the packs add heft to each controller. That's important because even people with small hands have trouble comfortably gripping their Joy-Cons. Each pack connects to its Joy-Con through the docking port that the Switch uses. There are no cables to connect or awkward power cords dangling from your hand as you use them.
Amazon sells the Nintendo Switch Joy-Con Battery Pack for $19.99. This package includes both controller chargers and 4 AA batteries to power each pack.

Read: Best Nintendo Switch Joy-Cons & Controllers