Nintendo Switch Leaks: Last Minute Details Getting Revealed
Whether it meant to or not, Nintendo has left video gamer lovers wanting a lot more information than its willing to provide ahead of the launch of its upcoming console. Thankfully, Nintendo Switch leaks are filling in some of the knowledge gap. In recent days, leaks have revealed everything from the Nintendo Switch unboxing experience, to how digital games will be made available to those that chose to skip stores and buy directly from their new console.
Nintendo first hinted at a new console for the living room back in 2015. Late last year the company finally showed users what they were in for. The Nintendo Switch is a handheld console that has a television dock. Wireless controllers, called Joy-Cons, can be attached to either side of the device. Unlike the Wii U, which had a wireless GamePad, the Nintendo Switch is meant to be used away from home. Those controllers can be attached and detached. A kick-stand folds out from its rear. The built-in battery allows the Nintendo Switch to last away from its dock for hours.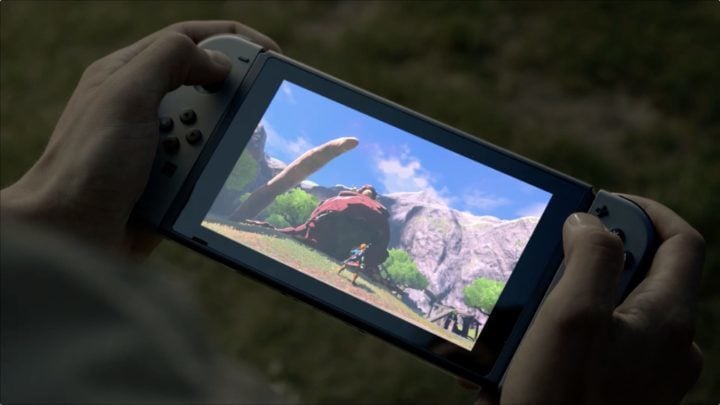 Read: Nintendo Switch Release Date & Price: What it is and What We Know
Nintendo Switch consoles have been available for pre-order since early January for just $299.99. Since revealing some accessories, launch window games and pricing, Nintendo has kept utterly quiet. Here's what the new Nintendo Switch leaks reveal.
Nintendo Switch Leaks Show Off Packaging
Everyone seems to love a good unboxing video. A recent leak gives users a taste of what unboxing the Nintendo Switch will be like when they finally get to take their console home. A leaker, who says that the company handling his pre-order accidentally shipped his console early, opened up his console's box and snapped a few photos.
The Nintendo Switch is the first thing you see when you open the package, along with the two Joy-Cons. A panel on the front of the box guides you through the setup process and gives you all the information you need to contact Nintendo's support team. Like all the marketing for the console thus far, this Nintendo Switch box is red and white all over.
Nintendo Switch Leaks Include Interface
The another console said to have been sent out early is also responsible for giving us our most detailed look at the Nintendo Switch's software yet. So far, Nintendo itself has only revealed the home screen.
Every Switch user will get to choose a name and an icon, the console itself can hold more than one account. Think of these as Netflix Profiles all used on the same Netflix account. We know from the video that the Nintendo Switch will support themes, but only two of them are available on the software that's leaked thus far, black and white. Parental controls are built in. So is a news system that gets users the latest headlines on Nintendo games, it seems. Like a smartphone, the Nintendo Switch sleeps instead of shutting off completely.
Games Can Be Tied to a Nintendo Account, According to Nintendo Switch Leaks
Keeping quiet about the intricate details of your upcoming system leaves a lot of people guessing about how tings will work. A perfect example of this phenomena at work are reports that games purchased on the Nintendo Switch will bonded to that unique console and not a Nintendo Account.
What happens when you restore the Nintendo Switch to factory settings pic.twitter.com/pjnAv8mFyp

— Wario64 (@Wario64) February 17, 2017
It appears that this is not the case. When users add a Nintendo Account, there games will be bonded to that account, meaning they can restore them easily if they need to reset or delete the game entirely. Nintendo notes that some things may not be available for redownload if they've been removed from the eShop.
With thousands of stores taking delivery of Nintendo Switch consoles and millions of fans all salivating to get their hands on the console, expect many more leaks like these to pop-up as we get closer to the console's release. Gotta Be Mobile will continue to add more Nintendo Switch leaks to this round up as we learn about them. We're still expecting leaked details about the company's plans for the Electronic Entertainment Expo too. Previously, there'd been talk of a Pokémon title making its way to the console, but Nintendo failed to confirm that during the January livestreams revealing the console and its early games line-up.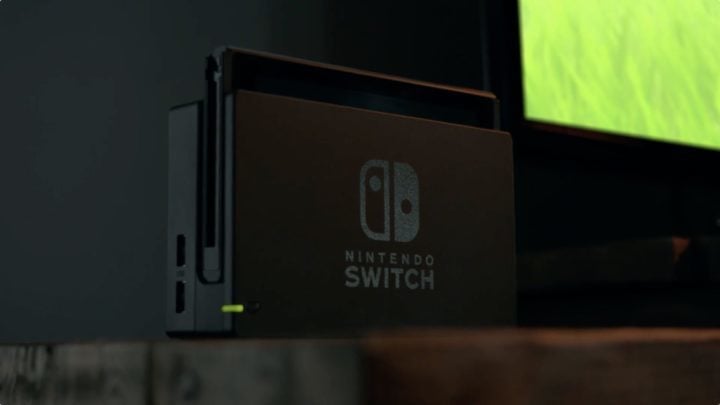 Read: Nintendo Switch Buying Guide: Bundles, Games & Accessories
One thing that we're not expecting to hear about before the Nintendo Switch release is the return of pre-orders. Since going on sale, they've already sold out twice. Retailer GameStop maintains that its entire allotment of consoles has been sold out for weeks. Best Buy and Wal-Mart reopened pre-orders for a short time, before running out of them again. Getting a Nintendo Switch, at least for the first few weeks or so, is going to be very difficult.
10 Best 2017 Nintendo Switch Games Coming
Sonic Forces
Featuring three protagonists, Sonic Forces will offer platforming and an all-new story when it arrives on video game consoles – including the Nintendo Switch – in 2017.
We know that Sonic Forces lets gamers create their own characters. Players must base this character on one of seven different classes that come with their own advantages and abilities. Sonic Team calls these custom characters "Avatars," and there are hundreds of cosmetic items for Sonic Forces players to add some style to their creation.
You can skip the custom character mode and enjoy two generations of Sonic game play: 2.5D and 3D. The 2.5D mode offers the classic side-scrolling Sonic experience from your childhood. 3D Mode plays more like Sonic Unleashed. All game worlds and characters are three-dimensional, just like they would be in a modern game.

This article may contain affiliate links. Click here for more details.