10 Exciting Official iPhone 8 & iPhone X Accessories
The iPhone 8 and iPhone 8 Plus are on sale now and you can pick one up at a local store. The iPhone X is coming soon and we're even seeing iPhone 8 deals that can cut down the price to something a little more easy to swallow. While we don't have as many iPhone 8 accessories as we saw when Apple announced the iPhone 7, there are a lot of official iPhone X accessories that you can buy to use with your iPhone 8, iPhone 8 Plus or iPhone X.
From Apple's favorite wireless chargers to solutions to the lack of a headphone jack on the iPhone 8 and even a slew of adapters. Here are the official iPhone 8 accessories that you need to know about. All of these also work with the iPhone 8 Plus and most work with older iPhone models, except for wireless charging which is built-in to the iPhone 8 and iPhone 8 Plus.
You can buy iPhone 8 and iPhone 8 Plus accessories at Best Buy, on Amazon, eBay and even direct from China if you wish — but not all of these are official iPhone 8 accessories. This year, Apple is essentially giving offical accessory status to two wireless chargers since you'll need to wait until 2018 to get the Appel exclusive wireless charger for the iPhone 8 and iPhone X.
Here's a look at the official Phone 8 accessories and official iPhone X accessories that you can buy at Apple Stores and at some retail partners.
Apple Wireless Charger AirPower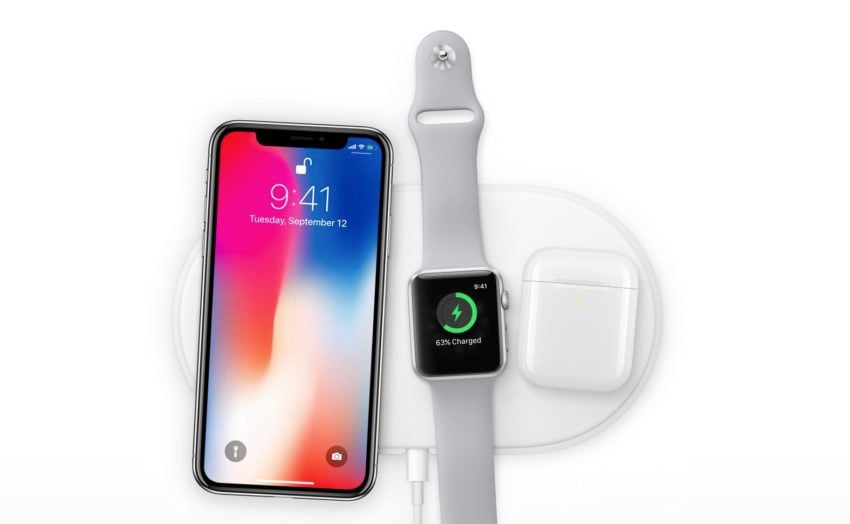 Apple announced the new iPhones support wireless charing using the Qi standard, which means you can charge your iPhone 8, iPhone 8 Plus and iPhone X without a cord using a great deal of wireless chargers.
They also announced a new Apple AirPower charger that will charge your Apple Watch 3, iPhone 8 or iPhone X and AirPods in a special wireless charging case on the same pad and you can just set things down on it without aligning several chargers.
We don't yet know if the Apple AirPower wireless charger will support fast charging, the exact price or the release date other than 2018. expect to pay at least $79, but more likely $99 for this official accessory.

As an Amazon Associate I earn from qualifying purchases.