OnePlus Android 9 Pie Update Details
This guide goes over everything you need to know about any and all OnePlus Android Pie updates. From what updates are available, betas, and what to expect. That includes the newly released official OnePlus 3 Android Pie update, which is finally here.
Thanks to Google's Android Pie Developer Preview OnePlus was one of the first to release Android Pie to its users. Since then, they've continued to deliver it for every device they offer, including aging phones from 2016.
OnePlus quickly updated the OnePlus 5 and 6 families of phones, and now the OnePlus 3 and 3T update is next. Google's Android 9 update is loaded with new features, smart controls, and more. Features you'll want on your phone as soon as possible.
The first official OnePlus Android Pie update arrived on September 21st
OnePlus released Android Pie for the OnePlus 5 and 5T on December 25th
The company officially released the OnePlus 3/3T Android Pie update in May
OnePlus Android 9.0 Pie Updates
OnePlus is one of the best when it comes to releasing software updates. Ever since they combined the entire developer team in 2017, they've beat bigger manufacturers like LG, Samsung and Motorola to updates. We saw a quick delivery of Android 7.0 Nougat, Android 8.0 Oreo, and now Android 9 Pie.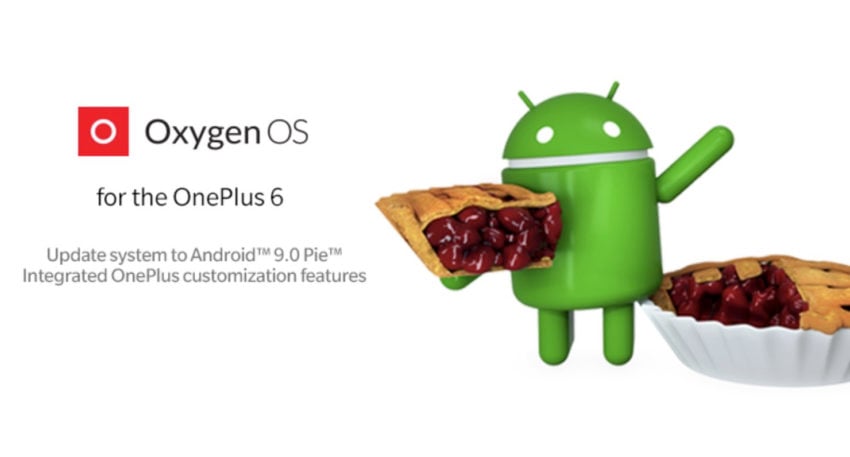 Between that change, the beta and Project Treble, OnePlus delivered the first Android Pie update to the OnePlus 6 in September. Just a month after Google released it themselves. That's the fastest the company has ever released new software.
We saw updates arrive in September, December and more in January. Almost every phone they offer is on Pie. And now, the OnePlus 3 Android 9 Pie update is available too, which is impressive for a phone released in 2016.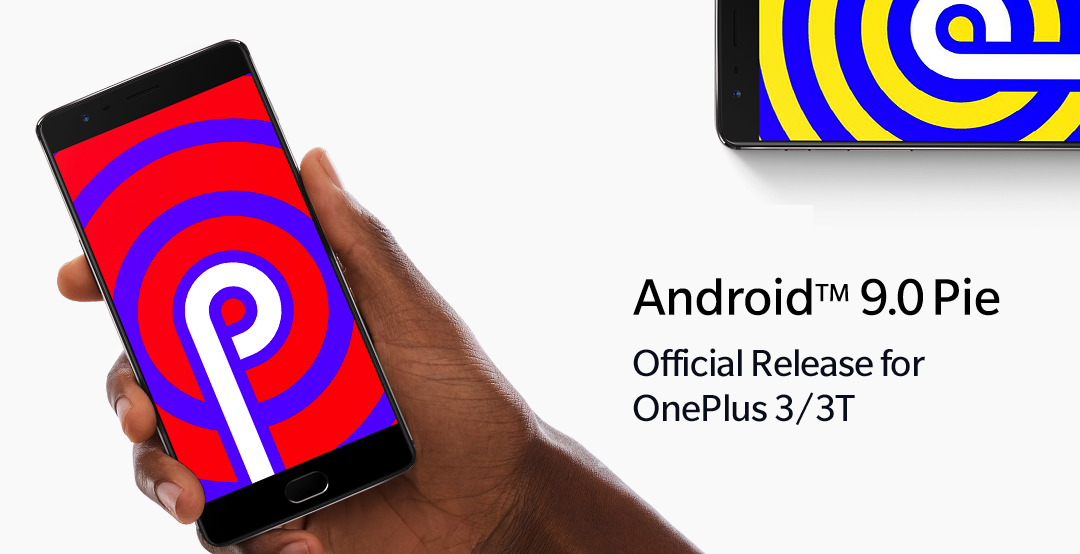 Will My OnePlus Get Android 9?
What OnePlus devices will get Android 9 P? Well, more than we expected and here's an official statement from the company themselves.
"Over the past few months, we have been working closely with Google on the Android P Beta program. Thanks to everyone's participation and continued feedback, the progress we have made together has been greatly accelerated. The Android P update will be available on the OnePlus 6, OnePlus 5/T and OnePlus 3/3T, in this order. We will keep you all updated in the coming months."
There you have it. First, the Android Pie update is available now for the OP 6, the 6T came out with Pie pre-installed, then the 5/5T in December.
Confirmation that the older 3 and 3T is getting Android 9 is really important, and something all owners can appreciate.
OnePlus Android P Beta
Now that the OnePlus 6 and 5 series left the beta program we all know what is coming next. That, of course, is an Android 9 Pie beta for the 3 and 3T. After a long delay, it started in China on March 22nd and got released for everyone at the forum on April 17th.
That beta went on for what felt like months and wrapped up for the global launch on May 22nd.
What's New in Android 9 Pie
There are lots of new Android 9 features that you can use to do more with your phone and tablet. Users will enjoy bundled and smarter notifications, auto-fill improvements, and tons of "smart" features throughout. Not to mention new gesture navigation controls, digital wellbeing options, adaptive battery saver, Google Assistant improvements, themes, and support for the notch. That's on top of the usual performance and battery life changes.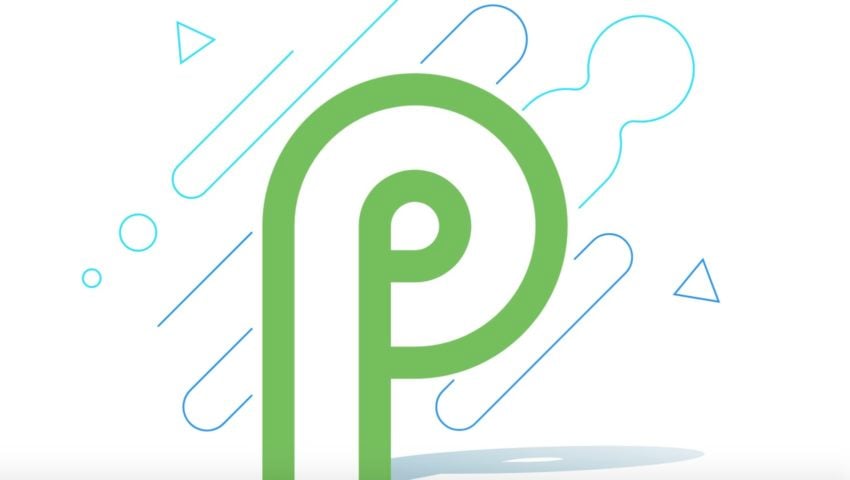 Here's a detailed breakdown of everything that's new. Then, we've also compared it to Android 8 Oreo for those interested. Otherwise, take a peek at the first official OnePlus Android Pie changelog below.
Updated system to Android 9.0 Pie (Oxygen OS 9.0)

Brand new UI for Android Pie
New adaptive battery support
New Android Pie gesture navigation
Updated Android security patches
Other new features and system improvements
OxygenOS version number will correspond with the Android number

Do Not Disturb mode

New Do Not Disturb (DND) mode with adjustable settings

New Gaming mode 3.0

Added text notification mode
Added notification for 3rd party calls

Accent color

Supported accent color customization
One potential bonus is the fact that they use a pretty stock Android experience. It isn't covered with a skin like Samsung or LG, so it should arrive quickly and run smooth. Expect the Oxygen OS update to have a few improvements, bug fixes, and new features specific to OnePlus devices on top of everything else in our link above.
We're expecting almost everything from the 6 and 6T to come to older devices like the OnePlus 5. As long as the hardware permits, of course.
Final Thoughts & What's Next
Right now, every OP phone from the last three years is running Android 9 Pie. That's seriously impressive. OnePlus pushed out Pie for the OnePlus 3 from 2016 before most of LG's phones from 2018. The company beat big names like Samsung, Motorola and LG to the release on several fronts.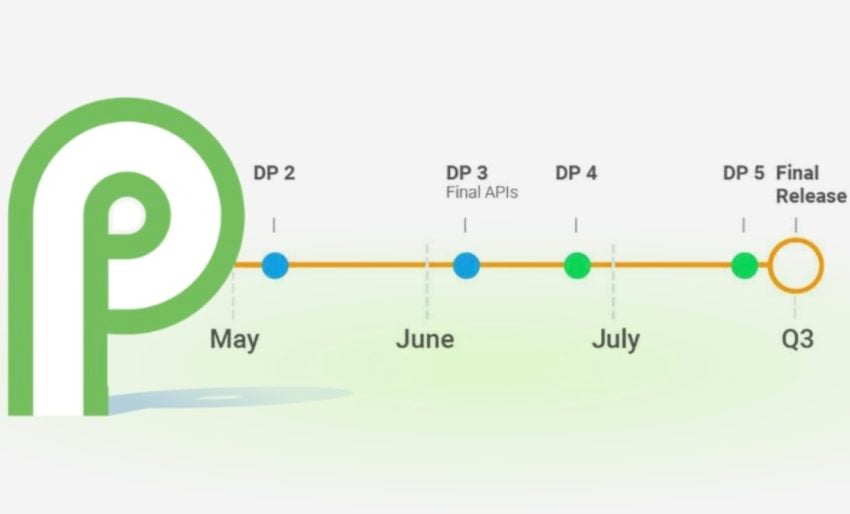 That said, older devices like the OnePlus 2 won't be getting this software, which is fair. And now, the company already turned its attention to Android Q, which will likely arrive in September. You can try the Android Q beta on your OnePlus 6T or the new OnePlus 7 Pro right now.
In the meantime, if you're experiencing issues on your OP phone, here's a roundup of some potential fixes. That should help with any major problems that arise. If this update doesn't revive your old OP3, just get the new OnePlus 7 Pro.