Pokémon GO Account Selling: 5 Things to Know
The world of role-playing games can be a strange place. Millions of users flocked to Pokémon GO in its first days available in the Google Play Store and iTunes App Store. Thousands are walking streets around the world trying to capture the game's more elusive creatures. Others are pacing around their living room, hoping to hatch an egg with a rare Pokémon inside. Pokémon GO has caught on in a big way.  The game has become so popular that Pokémon GO account selling is catching on.
Account selling is a relatively new twist on an age-old problem. As video games have grown up, they've become bigger time sinks. The amount of time it takes to reach the upper levels of popular role-playing games is only getting longer. Players need more experience and more items. All of this roughly translates to needing more time with the game. Problem is, the work week hasn't gotten any shorter. Pokémon GO does offer new reasons for anyone getting into account selling to believe that it might be lucrative. The game uses GPS technology to track players in the real world. Some creatures are specific to certain regions at certain times of day. Hatching eggs requires users to take hundreds of steps.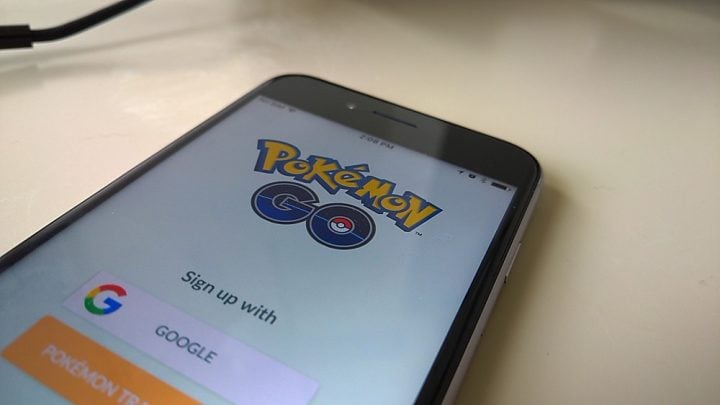 Read: Pokémon GO Release in 2016: Mid-July Update
Pokémon GO account selling is a tiny, but apparently growing cottage industry. Here's what you need to know about it.
Pokémon Go Account Selling: Why Buy an Account
Time, that's the reason that Pokémon GO account selling is growing in popularity. The thought process is simple. There are some gamers who feel that they have to be the best at new games that everyone around them are talking about. This attitude first surfaced in games with competitive multiplayer like, Halo 2. It has only grown since then. We don't know how many thousands of users pay someone else to improve the stats on their gaming account each year, but there are enough out there that most online games have rules specifically written to deal with account selling.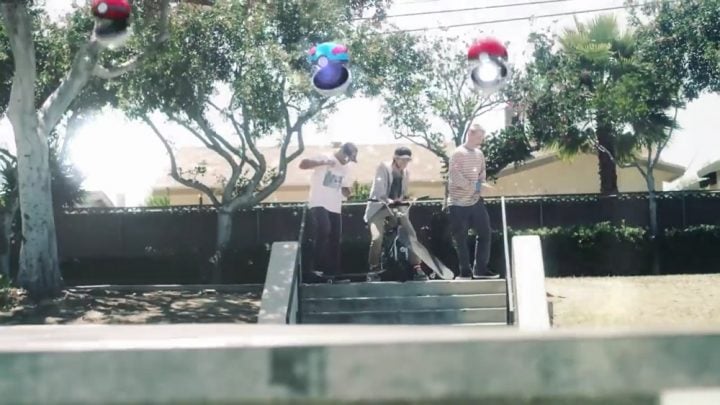 Read: All The Rare Pokémon in Pokémon Go and Tips to Find Them
You buy a Pokémon GO account because you enjoy the game, but don't have nearly enough time to play. Perhaps that user has managed to capture some exotic Pokémon that you've yet to encounter. It's really a shortcut to the game's higher-levels without having to put in any work.
Pokémon Go Account Selling: Where to Buy an Account
If you're committed to purchasing an account, you'll need to find someone willing to sell theirs. Listings for Pokémon GO account selling are starting to surface in the usual online outlets, mainly Craigslist. If you're willing to take a bit more chance, online auction site eBay has hundreds of users selling their Pokémon GO accounts, complete with high-level Pokémon and a huge assortment of items. PlayerUp is a site dedicated to securely and safely trading accounts. It also has Pokémon GO accounts on sale.
The higher the account level, the more you can expect to pay for an account. eBay includes some listings that demand $250 for a level 20 account. In Pokémon GO, the higher your level, the better chance you have of catching high-level Pokémon that you can leave at Gyms. Accounts that aren't high-level are demanding a slight premium for some of the Pokémon they come with. In those cases, sellers are including a screenshot of their Trainer's progress filling out the in-game Pokdedex.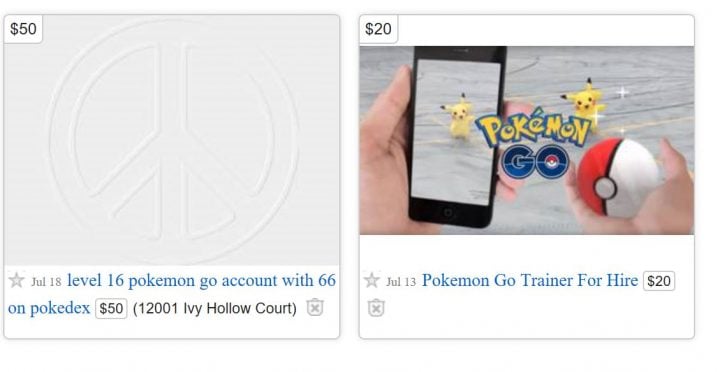 Speaking to Wired, Eric Schweitzer of PlayerUp, says that he doesn't expect prices for account selling to crest for years.
Pokémon Go Account Selling: When Buying an Account Goes Right
Pokémon GO allows users to create an account with their Google credentials or a Trainer account. Either or can be transferred, as long as the original user gives the new user the password. If everything goes right, the person selling their account should provide the username and password for the account they're trying to get rid of as soon as they have payment.
The new user simply takes those credentials and logs into the game on their iPhone or Android device.
Pokémon GO Account Selling: Some Things You Can't Change
Besides running the risk of being scammed or being banned, you should know that there are some things that you can't change once you've sold a Pokémon GO account. Right now, there's no way for Trainers to change their team in the game, this means that you'll be stuck with whatever team the account is already connected to. Character appearances can't be changed, for now either.
Read: What is Pokémon GO?
Pokémon GO Account Selling: When Buying an Account Goes Wrong
Things can go wrong with selling any type of account. First, the seller could receive payment, then refuse to provide the account. This is possible given that screenshots are the only thing being used to verify Training levels and captured Pokémon right now. The only way to authenticate what's being shown to you in a screenshot is to log into the account, but no seller is going to give you access to an account you haven't yet paid for.
Additionally, Nintendo and Niantic Labs might not take too kindly to users selling accounts to get ahead of others in the game. It already seems likely that the studio will dole out some kind of punishment to users that have faked their location on iPhone and Android to collect creatures without leaving home. It seems reasonable that buying and selling an account might be something worthy of punishment too. The account could end up banned.
Good luck with Pokémon GO.
12 Pokémon Go Facts & Features From Testers & Players
PokeStops & Gym Locations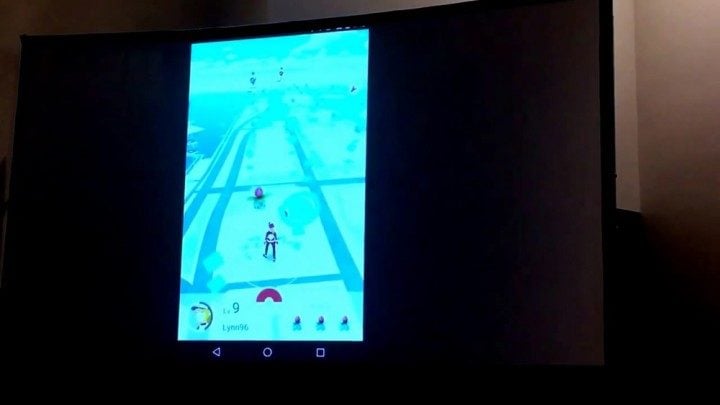 A recent question and answer session on the Silph Road confirms that Pokémon Go currently uses 30% to 50% of portals that were present in Niantic's last game, Ingress. Pokémon Go maps these over real-world landmarks that players have to walk to.
PokeStops and Gyms are real-world locations that players go to pick up items and battle the creatures left behind by other trainers. Police departments are already warning players of the game to stay away from their stations, according to VG247.

As an Amazon Associate I earn from qualifying purchases.