Pokemon GO Plus Pre-Orders & Release Date Details
Video game developer Niantic Labs and The Pokemon Company hoped for a hit with Pokemon GO. No matter who you ask, everyone will agree that's exactly what the two companies got. Pokemon GO has sparked an entirely new category of games. Thousands roam their neighborhoods in search of new creatures to catch. 500 million smartphone owners have downloaded the iPhone and Android game and tried it on their devices.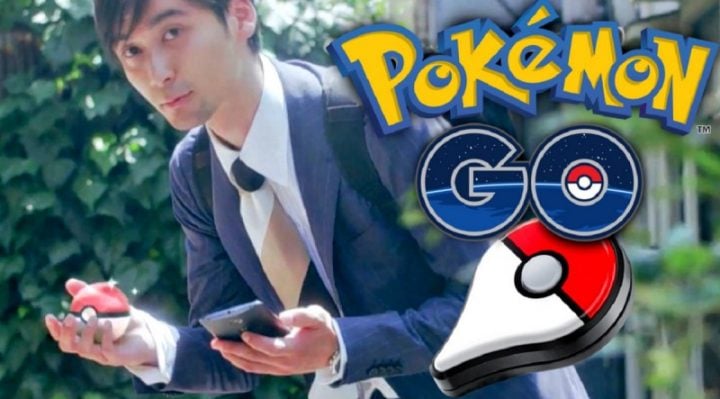 Read: Pokémon GO Release Window & New GO Plus Details
The Pokémon GO Plus is a tiny electronic device that Nintendo engineers dreamed up as a companion for the game. The device makes it possible for users to enjoy Pokémon GO without necessarily gazing down at their screen for hours on end.
What is The Pokémon GO Plus Exactly?
The Pokémon GO Plus is a Bluetooth wireless receiver shaped like half a Poke Ball. Built into the receiver is a battery and a singular button that players can press for specific actions. Loops allow users to turn it into something that they can fasten to their belt. It comes with a built-in belt clip and a bracelet. Nintendo isn't aiming for pockets with this accessory; it's hoping that players will fasten it to their bags and wear it around their wrist.
Read: How to Find Pokemon GO Plus In Stock
Pokémon GO is free-to-play Naturally, that leaves potential buyers of the Pokémon GO Plus asking why they should spend money on an accessory for a game when the game itself is free?
Read: Pokémon GO Release: 7 Things Videos Have Leaked
The answer lies in Nintendo's inspiration for creating the Pokémon GO Plus. No matter who you ask, everyone believes that we've become way too attached to smartphones. We're constantly checking for new email, missed phone calls and social media messages. Being a smartphone game, Pokémon GO requires that players look at their phone a lot. You have to check the game's map to find the nearest PokeStop or track down a Pokémon to capture. That's a lot of pulling out your phone.
Pokémon GO for Apple Watch lets users skip pulling out their phone and so does the GO Plus accessory. It uses its low-energy Bluetooth radio to communicate with the game. Through that connection, it knows when the Trainer is near a Pokémon or a point of interest. Users simply push the button on the Pokémon GO Plus to take an action on whatever that notification or point of interest is.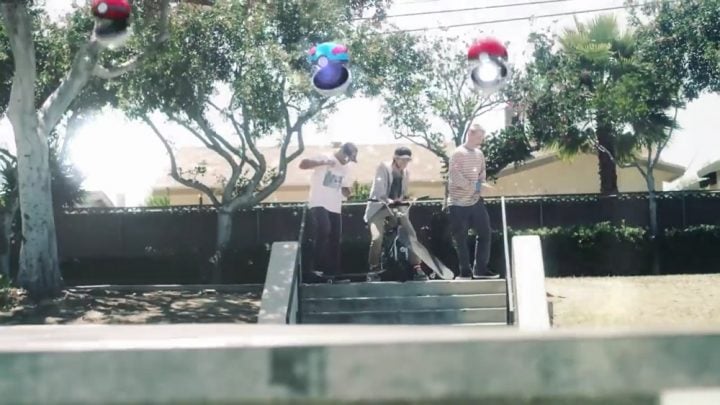 Read: Pokémon GO Gameplay: All the Things an Epic New Video Reveals
Players can pick up Pokémon Eggs and Poke Balls without glancing at their phone at all. To be clear, Bluetooth technology doesn't allow for huge distances for communication. As such, users still need to be near their device for the Pokémon GO Plus to work. Feel a vibration, press the singular button on the accessory and all the work is done. Players can take a look at what they've picked up and collected at a more convenient time.
Pokémon GO Plus Release Date
Nintendo originally planned to have the Pokémon GO Plus available around the time the game launched. It later told media outlets it needed to delay the launch of the accessory so that Niantic had the time it needed to build support for the accessory into the game.
Speaking to the Wall Street Journal, Niantic recently confirmed that the Pokemon GO Plus would finally launch on September 16th.
Why Place a Pokémon GO Plus Pre-Order?
The Pokémon GO Plus is completely optional, Nintendo and Niantic say. Again, it's more of an enhancement for the game than a must have. That fact is exactly why you'll want to place a Pokémon GO Plus pre-order if you can.
Because they're optional, Nintendo likely won't make that many. That could mean that they become incredibly hard to find. Just look at the incredible hard time the company has keeping its Amiibo figures for the Nintendo Wii U and Nintendo 3DS in stores. The Pokémon GO Plus situation could be made worse by the game's very nature. There are billions of smartphones around the world. Pokémon GO is available on a huge swath of devices. More potential buyers mean more competition for picking up the Pokémon GO Plus.
Where to Get Pokémon GO Plus Pre-Orders
Amazon recently kicked of Pokémon GO Plus pre-orders on its website. The device costs $34.99. At least, it would if the retailer still had them available. An early rush on them has decimated any stock that Amazon had. The accessory shows "Currently Unavailable, right now. There's also a notice informing users that Amazon doesn't know when it'll kick-off pre-orders for the device again.
Read: How to Find Pokémon GO Plus in Stock
Video game retailer GameStop is offering users Pokémon GO Plus pre-orders right now. The price of placing a pre-order is the same as it is at Amazon, $34.99. Also like Amazon, Gamestop doesn't charge shoppers for items they pre-order until they've shipped. GameStop says that it'll start shipping the Pokémon GO Plus pre-orders from its website on September 30th, but that could just be because the retailer hasn't update the listing for some time.
Toys R Us kicked off Pokemon GO Plus pre-orders on July 4th for $27.99, according to members of Silph Road, a world-wide organization of excited Pokemon GO players. The pre-orders seem to have been a fluke though. A day later they were pulled, with no sign of them remaining on the retailer's website at all.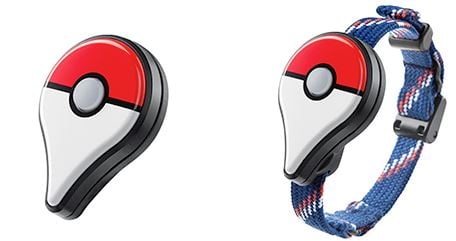 Pokémon GO Plus Requirements
Before you place your Pokémon GO Plus pre-order, it's a good idea to make sure that your smartphone has Bluetooth 4.0 and GPS technology.
Android users need a device that has Android 4.3 installed. Even still, Niantic, the game's developer, says that the title isn't guaranteed to work on all Android devices with the operating system in a posting about the game's beta here. iPhone users will need a device that's running iOS 8.
Good luck with the Pokémon GO and any Pokémon GO Plus pre-orders that you place. Nintendo is also planning the Pokemon Sun and Moon for series fans who a Nintendo 2DS or Nintendo 3DS.
12 Pokémon Go Facts & Features From Testers & Players
PokeStops & Gym Locations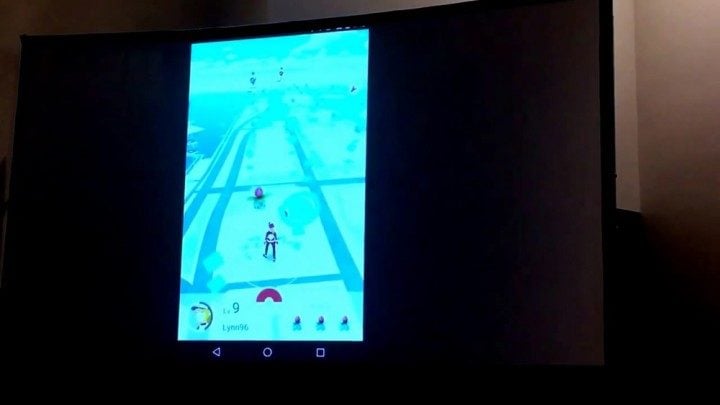 A recent question and answer session on the Silph Road confirms that Pokémon Go currently uses 30% to 50% of portals that were present in Niantic's last game, Ingress. Pokémon Go maps these over real-world landmarks that players have to walk to.
PokeStops and Gyms are real-world locations that players go to pick up items and battle the creatures left behind by other trainers. Police departments are already warning players of the game to stay away from their stations, according to VG247.