Become a master of your PS4 without spending a weekend reading the PS4 manual with our ultimate list of PS4 tips and tricks. Everyone will learn something new about what you can do with the PS4 and there are even a few PS4 hidden features tucked into the list to really help you do more with the PlayStation 4.
This PS4 guide will help you learn everything you can do with the device and it's essential if you are upgrading from the PS3, switching from an Xbox One or Xbox 360 or even if you've used the PS4 since the release day. We'll walk you through these PS4 tricks so that you know how to do them when you sit down in front of your HDTV to play.
Many of our favorite PS4 tips and tricks solve common PS4 problems and frustrations like the DualShock 4 controller battery life and other pain points.
A good deal of these PS4 tips are buried in the PS4 settings that we had no real reason to explore until we started looking for ways to do more with our PS4 and improve the experience. You don't need to buy PS4 accessories for most of these to work but for a few, like remote play and using a PS4 remote control, you will need to spend some cash.
29 PS4 Tips & Tricks
Use these PS4 tips and tricks to unlock the full potential of your PlayStation 4 and upgrade your PS4 experience in key ways. You'll learn where to look for buried and hidden PS4 features, learn new things your PS4 can do and get more out of your console.
Use Any Headphones with the PS4
You don't need to buy gaming headphones to enjoy wireless gaming sound on the PS4. There is a feature that can send all game audio and chat audio through the headphones you plug-in to the controller. This works with the headphones that come with almost any phone, though the microphone may not work with the Apple headphones bundled with the iPhone.
If there is a microphone built-in you can chat with the people you are playing with or against, as well as hear the game audio. This sends all game audio and app audio, like Netflix, to your headphones so you can play or watch without bothering anyone else. Keep in mind some games will still use the DualShock 4 speaker to make some noises.
Plug the headphones in to the controller and go to Settings -> Sound and Screen -> Audio Output Settings -> Output to Headphones -> All Audio instead of Chat Audio.
Use a Mouse & Keyboard with the PS4
You can connect a mouse and keyboard to the PS4 to enter text and make selections on the screen. If you are using a USB device you just need to plug it in and then tell the PS4 what profile it is linked to. With a Bluetooth mouse or Bluetooth keyboard you need to go to Settings -> Devices -> Bluetooth Devices. From here the P4 will search for other devices and you can pair them.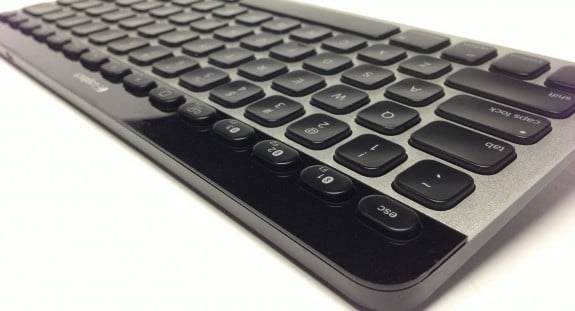 You can't play games using the PS4 keyboard and mouse, but you can use it to control system menus, browse the web, enter test and other functions. If you want to play PS4 games with a mouse and keyboard you need to buy a Keymander.
Pre-Order on PSN to Pre-Load Games
If you buy games digitally, you know how long it can take to download a game. You don't need to wait for the release date to start downloading the game. Most digital PS4 games lets  users pre-load the game at least 24 hours before the official release date so that it is possible to play as soon as the clock hits midnight.
You need to pre-order the digital PS4 game to do this, but you're only pre-ordering a few days in advance, so it's not like you are locking yourself into a purchase months in advance. Just find the game you want to buy in the PSN store and pre-order it. The listing should show when you can start pre-loading the game.
Pre-loading means you can download the full game, sometimes as much as 40GB before the release, which is essential if you have a slow connection.
Use the PlayStation App as a Remote & Second Screen
Download the free PlayStation app for iPhone, iPad or Android devices to get added control of your console. This doesn't let you use Remote Play, but you can use your iPhone or Android device as a remote control for some PS4 functions, use the keyboard to type faster on the PS4 text entry and as a second screen in some games, like Madden 15.
Take a Screenshot on the PS4
It is easy to take a screenshot on the PS4 that you can share on social media or copy to a USB drive to edit and upload later. You just need to press the Share button on the PS4 and it will take a screenshot of whatever is on the screen. You just need to press the share button until a small notification appears on-screen. If you hold the share button you can choose to upload a screenshot to an online service.
These are saved to the PS4 and available in the Capture Gallery. From here you can upload them or transfer to a USB drive that you plug-in to the front of the PS4. The first time you share to an online service you will need to login. You can change the Share button type by pressing the Share button and then pressing Option on that screen to change Share Settings.
Record Videos from PS4
The PS4 will records the last 15 minutes of gameplay so you don't need to start recording before you do something awesome that is worth sharing.
When you are playing and you do something great, press the share button and it will open a screen that allows you to save the video. If you plan to do something awesome, double tap press the share button to set a start point for the video.
You can use the same Share Button settings from the section above to include microphone audio in the clip, set blocked scenes and the length of video clips. You can also link with other services in this menu like Facebook and YouTube.
Upgrade the PS4 Hard Drive
For users who buy a lot of digital games, you will soon run out of hard drive space. Sony makes it easy to upgrade the PS4 hard drive to more space and even to a faster SSD if you want.
You need to buy a 2.5-inch internal hard drive that is 9.5mm or slimmer that connects with Serial ATA ports. For $112 you can upgrade to a [easyazon_link asin="B00I8O6OQ4″ locale="US" new_window="default" nofollow="default" tag="gbm-ea-20″ add_to_cart="default" cloaking="default" localization="default" popups="default"]2TB hard drive in your PS4[/easyazon_link]. There are [easyazon_link cloaking="default" keywords="PS4 hard drive" localization="default" locale="US" nofollow="default" new_window="default" tag="gbm-ea-20″]cheaper options[/easyazon_link] out there, and you can often find deals, just make sure it matches the specs listed above.
You need to back up your saved game data. It's a good idea to do this to a USB drive. Go to Settings -> Application Saved Data Management -> Saved Data in System Storage -> Copy to USB Storage Device. Select the title and use X to place a checkmark before you copy to the USB drive.
Turn the PS4 completely off and then unplug the PS4 from power and unplug other cables. Slide the PS4 hard drive cover to the left to remove it. Remove one small screw and slide the hard drive out to the front of the PS4. Remove the mounting bracket from the old drive and attach to the new PS4 hard drive upgrade you purchased. Slide the drive back in place and tighten the last screw. Attach the cover.
You still need to install the system software and you will need a USB drive with at least 1GB of space. Go to this Sony page and find the Perform a New Installation of the System Software section.
You must create a PS4 folder and an UPDATE folder inside that. Then place the PS4UPDATE.PUP in the UPDATE folder.
With the USB drive plugged in to your PS4, press and hold the power button for seven seconds to start Safe Mode. Choose Initialize PS4 (Reinstall System Software) and then follow the directions to complete the update.
Fix PS4 Scratches
The PS4 scratches really easy, especially the glossy hard drive cover. Even though we take great care of our PS4, one wipe with a dusting rag right after we bought it left tons of small scratches.
You can use an automotive product called [easyazon_link asin="B0002UNON8″ locale="US" new_window="default" nofollow="default" tag="gbm-ea-20″ add_to_cart="default" cloaking="default" localization="default" popups="default"]Meguiar's ScratchX 2.0[/easyazon_link] to buff out most scratches in a matter of minutes. It may take a few applications, but it is easier than buying a replacement cover.
Play PS4 Demos
You can try a number of PS4 games before you buy them with demos that are available on the PSN store. Demos are free to play.
Go to the PlayStation Store on your PS4 -> Games -> Demos to view the selection and download trials of popular games. You can scroll over to New Demos to see a wider selection of games that you can try before you buy.
Use PS4 Remote Play
You can use the PS Vita, a Sony smartphone, to play PS4 games on the go, even using the PS4 controller to play. Or with a little more work, another Android phone can be used as well.
PS4 Remote Play streams the game to your mobile device, so you need a great connection for this to work. It is best in your home, but you can make it work on other networks. Here is how you set up PS4 Remote Play on the PS Vita.
Devices like the Sony Xperia Z3v include PS4 Remote Play functionality, but you can install PS4 Remote Play on any Android device with this guide.
Use the PS Vita as a PS4 Controller
If you are in a pinch and you need a second PS4 controller you can turn your PS Vita into a PS4 controller that will work, but won't be as good for many games as a DualShock controller. Watch the video below to learn how to set this up.
Livestream PS4 Gameplay
You can livestream PS4 gameplay to Twitch and Ustream right from your PS4. You don't need a capture card or any other accessories for this to work. On your computer set up an account with one of these services and then start playing the game you want to stream.
Press the share button to get the Share Options – > Choose Broadcast Gameplay -> then choose Twitch or Ustream. 
If you choose Options on the share screen you can adjust what you stream, including microphone audio and toggling other functions. The video above offers a quick look at how you can stream your PS4 gameplay to Twitch.
Share a PS4 Game with a Friend
You can use Share Play to Share PS4 games with a friend. With PS4 Share Play a friend can play or watch a video game that you are playing. If you both want to play the same game together and only one of you owns the game you both need PS Plus. If you just want to let a friend play while you watch only you will need PS Plus.
The video above shows how you can change these settings in a party and how to access it. When you are in a game you can start this by hitting the Share button and then choosing Start Share Play.
Make Sure the PS4 Keeps Charging Your Controller
When the PS4 goes in standby mode it will soon stop charging your controller, which is really annoying considering how bad the battery life is. To change this you need to go to Settings -> Power Save Settings -> Set Functions Available in Rest Mode.
Make sure the PS4 supplies power to the USB ports for at least a few hours so the controller will charge. You can also go back to the previous setting to make the controllers automatically turn off after 10, 30 or 60 minutes to save battery life.
Use Voice Commands
You can control your PS4 without the PS4 Camera. You need to plug-in a headset to make this work. You can go to Settings -> System -> Voice Operation Settings to make sure this is on. As long as this is on, you can control your PS4 with voice commands when a headset is plugged into the controller.
The video above outlines how this works. You say "PlayStation" so it will listen to you and then use one of the commands listed below.
Home Screen
Back to Game
Start
Take Screenshot
Start Video Clip
Save Video Clip
Log in
All Commands
Fewer Commands
Start PlayStation Store
Start Party and other System apps
You can also say a game name or say "Turn off PS4" or "Enter Rest Mode." This is very handy to use, but you can't use it in every application.
Quickly Switch Games on the PS4
You can quickly switch between two apps on your PS4, allowing you to jump from a game to Netflix and back very easily without going to the home screen.
You just need to double press the PS home button to jump between the last two apps you opened. If you tap too slowly it will take you to the home screen, so press the button twice fast. To go back, press it twice fast again.
Rent Games Digitally
You can rent digital games on your PS4 to play without leaving to go to a video store. Most of the games are PS3 games, but if you want to play through old favorites this is a good option. The prices for one game are high, but you can get a one month PS Now subscription for $19.99 that lets you play all the PS3 games digitally on your PS4.
Go to the PlayStation Store -> PS Now to see the games that you can stream and you can start a free trial to see if you like it. You need a good internet connection for this to work.
Download Games When Your Not Home
If you want to buy PS4 games to install while you are at work or school you can use the PlayStation App or log in to the PSN Store in your browser to see what games are for sale and what deals are available.
You can buy the game and, as long as your PS4 stays connected the Internet and allows for remote wakeup, it should download the PS4 game for you.
Change Important Controller Settings
You can change important controller settings by holding the PS button inside a game and then choosing Adjust Devices.
On this screen you can turn the controller speaker down, adjust volume of your headphones, change the headphones from chat to all audio and adjust the brightness of the DualShock 4 light bar.
It's a good idea to change the brightness to save battery life and prevent it from reflecting on your TV.
Set a PS4 Passcode
If you share the PS4 with someone else that you don't want to play your saved games or if you need to control access, you can set up a PS4 passcode.
Go to Settings -> Users -> Login Login Settings -> Passcode Management. On this screen use the buttons on your controller to create a PS4 passcode.
Automatically Download PS4 Updates
Sony regularly offers PS4 updates that fix bugs and problems as well as deliver new features to the PS4. You can set the console up so that it automatically downloads updates.
You may already have this option enabled, but it is worth checking. Go to Settings -> Power Save Settings -> Set Functions Available in Rest Mode and enable Turning on PS4 from Network. 
Save Games to USB or the Cloud
Sony makes it easy to back up your PS4 game saves to the cloud if you are a PS Plus member or to a USB drive without any membership.
Go to Settings -> Application Saved Data Management -> Saved Data in System Storage -> choose Online Storage or USB Storage -> Select the game files you want to copy or upload and then choose Upload.
This will ensure your saves are backed up in case something happens to your PS4 hard drive, or the PS4 itself.
Set Primary PS4
You need to make a PS4 your primary PS4 to share PlayStation Store purchases with other users on the PS4, to automatically download games you buy on the PlayStation Store and to use Remote Play.
When you sign in with your PSN account the system should ask you if you want to make the PS4 your primary PS4, but if you didn't do this you can go to Settings -> PSN -> Activate as Your Primary PS4 -> Activate.
Enter PS4 Text Easier with the PS4 Controller
We already covered several ways you can type faster on the PS4, but if you don't want to use an app or a keyboard you can turn on a gyro control using the PS4 controller. Press in on the right stick, R3, to turn this on when you are on a keyboard.
With this turned on you can move the controller up and down or left and right to move the selection around. It is a handy way to quickly type fast on the PS4.
Browse the Web on the PS4
You may not need another web browser in your life, but if you are sitting in front of your PS4 and you need to look up a cheat code, a phone number or check your email, you can do that. This makes the most sense when you don't have a phone or tablet nearby.
On the main menu choose the browser, which looks like a giant WWW icon to get started. Enter a URL or search and you can start using the PS4 browser.
Use a PS4 Remote Control
Out of the box you cannot use a remote control with the PS4. There is no IR port, so you can't program a universal remote to work with it and there is no official Sony PS4 remote control.
You can buy the Insignia PS4 remote control for $19.99 to let you control your PS4. This is handy if you use it to watch a lot of videos and you don't want to mess with a controller.
Set PS4 Parental Controls
If you need to control what types of activities a user can do on the PS4 you need to adjust the PS4 parental controls. Go to Settings -> Parental Controls to see all the options.
On this screen you can choose what level of applications and games they can play, set ratings for DVDs and Blu-Ray Discs and turn the Internet browser on or off. The levels are listed below for reference.
Early Childhood: (Level2) Content is intended for young children.
Everyone: (Level 3) Content is generally suitable for all ages. May contain minimal cartoon, fantasy or mild violence and/or infrequent use of mild language.
Everyone 10+: (Level 4)
Teen: (Level 5)
Mature: (Level 9)
You can also create a Sub Account and open up more management features that let you turn off messaging, user generated video and pictures, restrict the content shown in the PlayStation Store and even set monthly spending limits in the store.
Change PS4 Themes
You can change your PS4 Theme by downloading new themes from the PlayStation Store. Most of the themes cost money, but if you sort price low to high you can find some free PS4 themes.
Go to Settings -> Themes to choose a theme or to jump to the Theme section of the PlayStation Store. The themes install quickly and change the look of your home screen and some app icons.
Stream to PS4 From a Mac or PC
You can use Plex to stream to your PS4 from your Mac or PC. You need to download the Plex app on your PlayStation 4. Find it in the PlayStation store as a free download.
You also need to install Plex on your Mac or PC and get a Plex Pass subscription for $4.99 a month. This is one major downside to this solution. You are paying Plex monthly to stream your own videos on your PS4. Currently it is the easiest solution, so there isn't great alternative.
If you login to your Plex account in the web browser you may be able to stream it for free from the PS4 web browser.
15 Exciting 2015 PS4 Games
MLB 15 The Show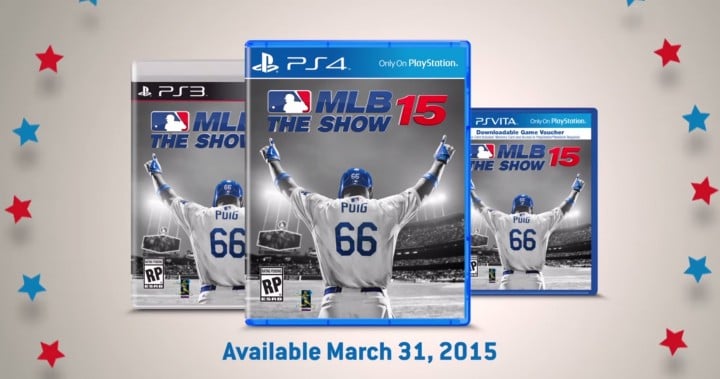 MLB 15 The Show Release Date - March 31st Confirmed
Sony is the undisputed king of baseball games with MLB The Show and we know that MLB 15 The Show is coming in early 2015. Sony just shared five key details about MLB 15 the Show and gamers are excited.
MLB 15 The Show is a PlayStation Exclusive, that is coming to the PS4, PS3 and PS Vita. There is a chance that this will be one of the first big hits among the 2015 PS4 game releases. I
Watch the MLB 15 The Show teaser video above for a glimpse at what's new.