4 Reasons Not to Install macOS Mojave & 16 Reasons You Should Install 10.14.6 Today
Install for Group FaceTime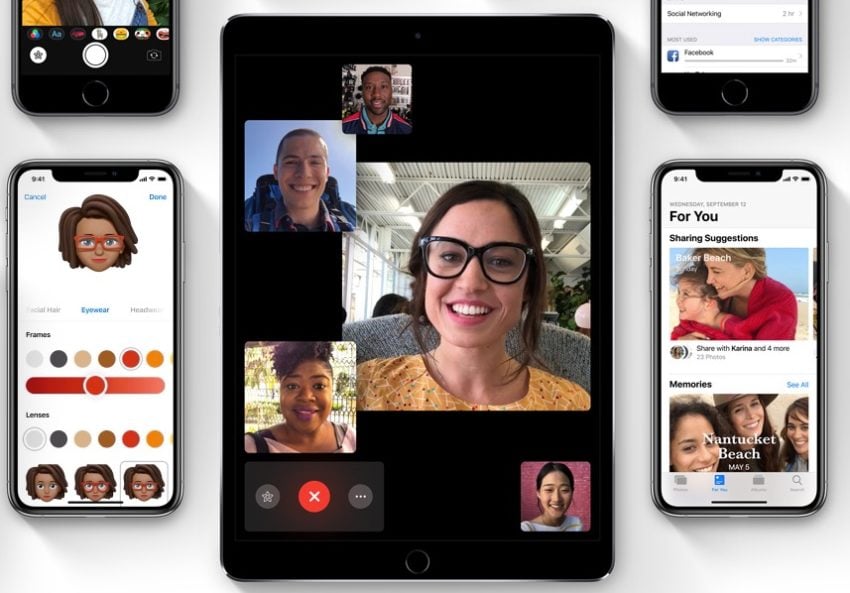 With macOS 10.14.1 we finally received Group FaceTime on the Mac. but it was recently turned off due to a security issue. If you want to use Group FaceTime on the Mac, you will need to install the new macOS 10.14.3 Supplemental update that includes a Group FaceTime fix and other issues. You need this small update to be able to use Group FaceTime at all.
With Group FaceTime you can do group video calls and group FaceTime Audio calls with up to 32 people.
You can use this on your Mac with macOS 10.14.3 and above. This lets you call other Mac users as well as iPhone and iPad users who install iOS 12.1.4 or higher. The new feature detects the prominent speakers and brings them to the forefront of the video.
You can easily start a Group FaceTime call from a Group Message. When someone joins, they are instantly placed in the call and ready to chat. You can also see Memoji and Animoji from friends on the iPhone. These are private, encrypted calls that only the users can see.

As an Amazon Associate I earn from qualifying purchases.