4 Reasons Not to Install watchOS 4.3 & 8 Reasons You Should
Install for Heart Health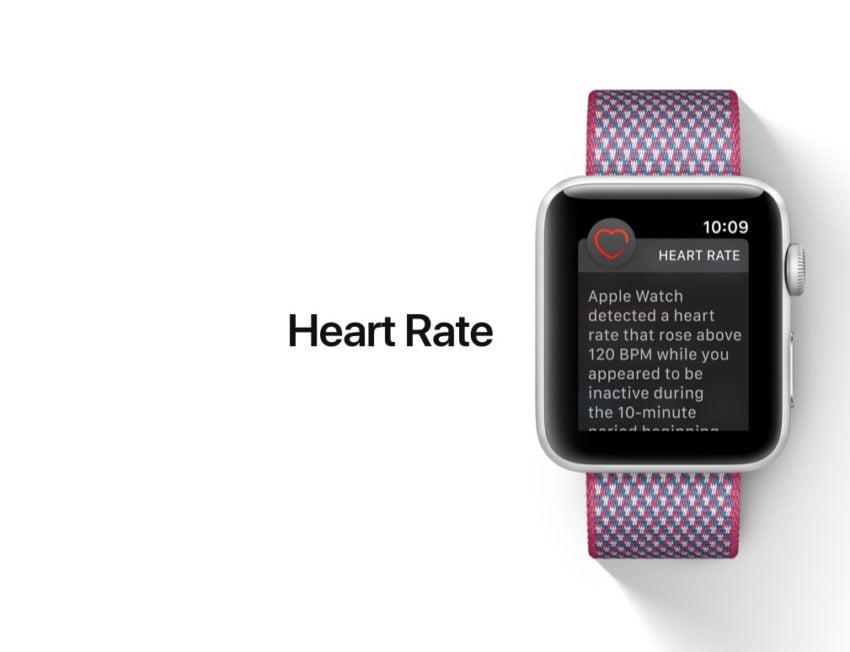 Apple is making a major push for health with an upgraded heart rate app that will monitor your heart rate better and alert you if your resting heart rate is too high.
The new heart rate app will show you your heart rate while resting, walking, and in recovery after a workout so you know more about what your heart is doing all day long.
If your resting heart rate is high, you will get a notification so that you know something odd is happening. if you see this often, you can contact a doctor for a closer look at your heart health.
Apple also announced the Apple Heart Health Study that will help use Apple Watch heart data to detect irregular heart rhythms. This could help identify atrial fibrillation, a serious heart condition.

As an Amazon Associate I earn from qualifying purchases.