2 Reasons to Buy Splatoon 2 and 4 Reasons You Should Not
Don't rush to buy Splatoon 2. The new game for Nintendo Switch might not be the right game for you. That's despite favorable reviews from some gaming websites and high sales numbers at Amazon.
Splatoon 2 is an unorthodox third-person shooter. You don't win by just shooting members of the opposing team. Turf War makes up most of its gameplay and players must cover each level in more ink than the other team. This change in combat and objectives makes Splatoon 2 very different from Gears of War 4. If you like typical third-person shooters, you may not like this one.
On the other hand, Splatoon 2 is still the casual, fun game that users loved from the Wii U. It's special because you aren't tasked with trying to kill other players over and over. You team up with friends to fight off increasingly dangerous waves of enemies in Salmon Run. Hero Mode has an all-new story that you can play by yourself. Again, there's no pressure to get the most kills or have the best aim.
There are practical reasons for buying Splatoon 2 now or holding off. Buying today could save you cash, but you could save even more if you buy later in the year. Also, Splatoon 2 has the worst voice chat experience of any recently released title.
Read: 6 Splatoon Tips for Winning Turf War & More
The Nintendo eShop already has Splatoon 2 available for purchase. And Target, Wal-Mart and Best Buy are selling physical copies for $59.99. Use this guide to decide if buying Splatoon 2 is a good idea for you.
Reasons to Buy Splatoon 2
Buy Splatoon 2 Now to Save
Buy Splatoon 2 if You Liked Splatoon's Mechanics
Reasons to Not Buy Splatoon 2
Wait for Future Bigger Deals
Don't Buy if You Want a Splatoon 2 Bundle
Don't Like Splatoon 2 if You Don't Like Multiplayer
Don't Buy if You Like Voice Chat
Buy Splatoon 2 Now to Save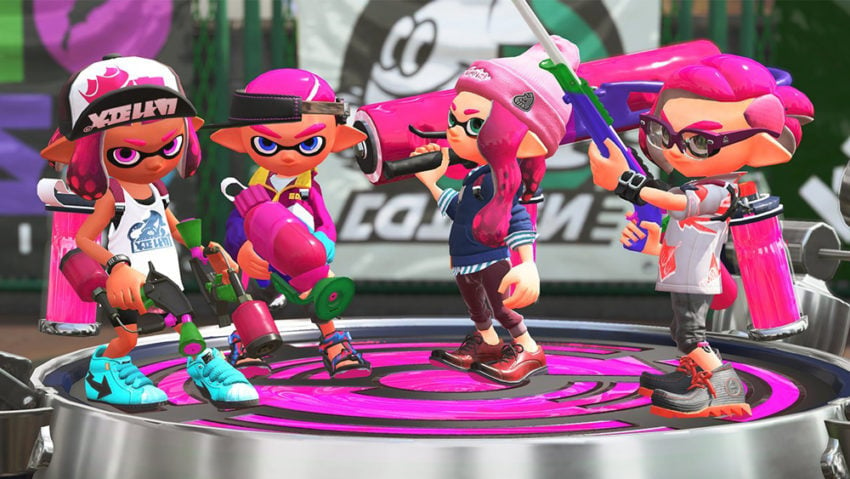 Buying Splatoon 2 now is a great way to save money. Some retailers discount new titles to keep shoppers making purchases at their stores.
Three companies have Splatoon 2 deals running. Amazon is selling Splatoon 2 for $47.99 to those that have an Amazon Prime membership. That is $12 less than a new copy of the game costs at Target and the Nintendo eShop. An Amazon Prime membership is $99 a year or $10.99 a month.
Gamers Club Unlocked subscribers also save $12 when they purchase a physical copy of the game at Best Buy. Gamers Club Unlocked subscriptions are $30 and last for two years.
And GameStop is boosting the value of any trades by 20% when shoppers use the credit towards Splatoon 2. Members of its Power Up Rewards Pro program get an additional 10% trade bonus. GameStop Power Up Rewards Pro costs $14.99 for one year.

As an Amazon Associate I earn from qualifying purchases.