6 Reasons to Wait for the Huawei P30 & 4 Reasons Not to
There are several great Android phones available right now or coming soon. You probably have your eye on the Huawei Mate 20 Pro, the OnePlus 6T, or the fancy Galaxy S10. That said, many of you should seriously think about waiting for the Huawei P30 or the Huawei P30 Pro. They're both almost here!
Phones that are available right now have some amazing designs, big displays, stunning cameras and fancy features. Like the Galaxy S10+'s fingerprint sensor and five cameras. However, Huawei has a phone that can match it. Two, actually, and here's what you need to know.
Huawei P30 Rumors (and P30 Pro)
As we all know, Huawei is already busy developing a few phones for 2019. Those, of course, are the P30 and P30 Pro, among others. We've been hearing whispers and rumors for months, but throughout March we've learned pretty much everything, and then some. With a launch date just days away, here's the latest news.
First off, the recently released Huawei Mate 20 and Mate 20 Pro are stunning phones. Packing huge screens with a fingerprint scanner under the display, triple rear cameras and more. We're expecting the Huawei P30 to offer more tech, more cameras, and smaller bezels. Basically, similar to the Mate 20, only better.
Countless leaks on Twitter and Weibo have already given us a good idea of what to expect from the P30 Pro. We even received a hands-on video days before the launch event. Just know that they have big 6.1 and 6.5-inch screens, and powerful triple cameras on the regular model, with four rear cameras on the P30 Pro to battle Samsung's Galaxy S10+. You can another video of it right here. There's even chatter of a bigger 5G variant of the Pro in the pipeline.
Either way, early rumors point to some exciting changes, at least three cameras on the back of each, and an edge-to-edge display with smaller or no bezels. That's on top of a Samsung-matching ultrasonic fingerprint sensor inside the screen, a crazy telephoto zoom lens, and smaller chins around the screen.
There are some very tempting phones available right now, and in this guide we'll take you through the best reasons to wait for Huawei's P30 series and why you shouldn't wait and look elsewhere today.
Wait for a Better Huawei P30 and Pro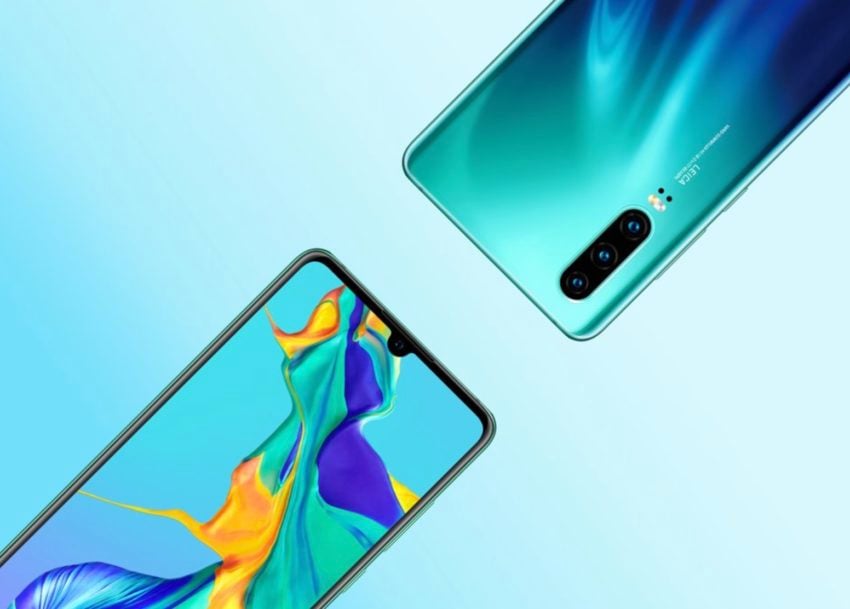 Huawei continues to impress each and every year. In 2018 they overtook Apple as the #2 smartphone manufacturer on the planet, and this year they're aiming for Samsung.
The only way they'll earn the top spot is if they continue what they're doing, which is release amazing phones that can compete on all levels. And as expected, the Huawei P30 and P30 Pro will be its best phone yet, battle the Galaxy S10, and be worth the wait.
The Mate 20 Pro is one of the most powerful smartphones we've ever seen from Huawei. The device offers excellent performance, outstanding battery life, a huge vibrant display, double the storage, and a trio of high-end camera paired with improved software and AI controls.
Even with the huge notch and an in-display fingerprint scanner, the Mate 20 Pro is good enough for almost everyone. However, you might want to do what I'm doing, which is sticking around to see what's next. The Mate 20 Pro had a lot of technology that contradicts itself, and we're expecting that to go away next year.
Huawei went all-in with the bezel-free design, by offering a tiny half-circle or teardrop notch for the front camera, instead of a cutout like Samsung or Apple. We'll get wireless charging too, which the P20 lacked. Oh, and these phones appear to retain the 3.5mm headphone jack, too.
We don't have a full spec sheet yet, but you can expect the company to make significant upgrades that follow the path of Samsung, Apple, OnePlus and more while forging its own path at the same time. So far we're hearing new Kirin 980 (7nm) processors, 6 and 8GB of RAM, 128GB storage, and even a big 4,200 mAh battery in the Huawei P30 Pro.

This article may contain affiliate links. Click here for more details.