Samsung Galaxy S10 Problems: 5 Things to Know
The Samsung Galaxy S10, Galaxy S10+, and Galaxy S10e are excellent devices, but they aren't perfect. We're hearing about an assortment of problems from early adopters and the list will surely grow as we push deeper into the year.
The Galaxy S10, Galaxy S10+, and Galaxy S10e are on sale in the United States and countries around the world. And now that they're in the hands of consumers, we're getting a lot of feedback about their performance.
A lot of the feedback is good. Many Galaxy S10 users are reporting great battery life, excellent speeds, and stable software. The Galaxy S10 models run Android Pie with One UI out of the box.
On the other hand, some Galaxy S10 owners are running into trouble with their new phone. We haven't heard about any widespread issues yet, but users are dealing with an assortment of bugs and performance issues.
In this guide we'll take you through the current state of Galaxy S10 problems in the United States and other regions.
We'll also go over the things Samsung's doing to address these initial problems, some places where you can find feedback and fixes for issues, and some tips that'll come in handy every time Samsung releases a new software update for your Galaxy S10.
Bug fix updates issued by Samsung and its carrier partners will fix a lot of these issues, but maintenance updates often bring problems of their own so you'll want to be extremely careful.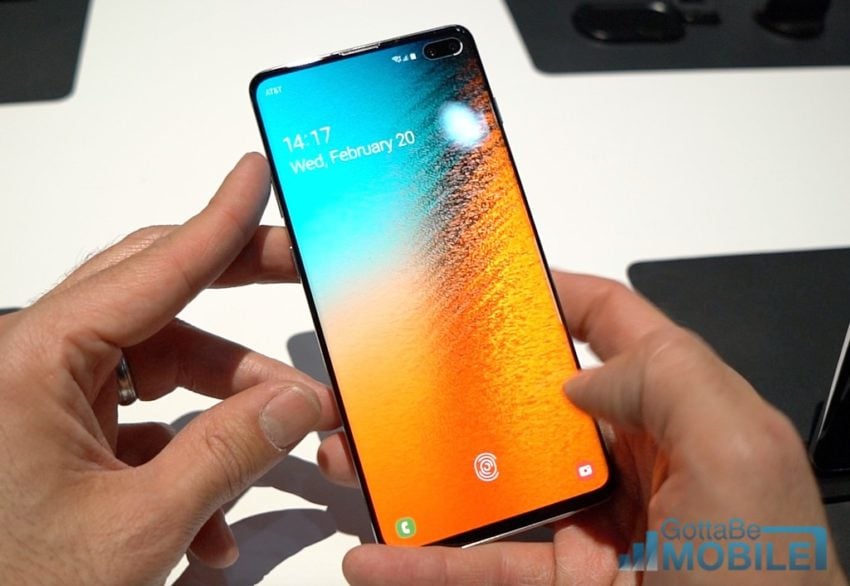 Prepare for Android Updates
When you fire up your Galaxy S10 for the first time there's a chance you're prompted to download a new version of Android Pie. Again, new updates can cause problems so you'll want to prepare your device for the move to the new build.
There's no way to predict how a new version of software will impact your phone's performance. Some of you will see a boost, others might see a negative impact. This is precisely why you should spend some time prepping your phone.
We've put together a game plan that takes you step-by-step through the process we always use before we install new software on our Galaxy devices.
If this is your first Galaxy phone or you just don't know where to start, take a look at that guide.
Samsung Galaxy S10 Problems
Samsung Galaxy S10, Galaxy S10+, and Galaxy S10e are reporting a variety of hardware and software issues. We haven't seen any "gate" type problems yet but it's still pretty early.
The current list of Galaxy S10 problems includes crashes, issues with Nova Launcher, startup issues, Google Messenger problems, display issues, Bluetooth problems, Wi-Fi problems, problems with microSD cards, fingerprint recognition problems, and abnormal battery drain, even when the phone is idling.
Samsung is reportedly aware of the battery life issues and recommends updating to the latest firmware. If that doesn't help, users should try restarting the device after every VoIP call.
Some Galaxy S10 users are reporting issues with the Tap to Wake function where the device is waking up when it's not supposed to. In turn, this is causing the device's battery to drain much faster than it normally would.
Battery life seems to have improved for some Galaxy S10 users after the April security update though we continue to see complaints about abnormal drain.
We're also hearing about an assortment of issues with the Android Auto solution. Some users apparently can't use the in vehicle solution at all.
Some Galaxy S10 users are also having issues with LTE signal and connectivity on some carriers. Sprint's rolled out an update that addresses this issue though some users are still having issues after the upgrade.
Sprint's update is 184MB and it's rolling out right now. It also includes the latest security patches for the carrier's version of the Galaxy S10.
This is a preliminary list and we expect the list to grow in the weeks ahead as more people trade in their old phones and adopt Samsung's new Galaxy S models.
Where to Find Feedback
If you're dealing with issues or you're simply curious about the problems Galaxy S10 users are facing in the early going, you'll want to find places where Galaxy S10 users are discussing problems.
Feedback from Galaxy S10 and Galaxy S10 users will alert you to potential problems (and benefits). Fellow Galaxy S10 users might also help you figure out problems you're seeing on your device.
If you're on the fence about buying a Galaxy S10, this feedback will help you make a well-informed decision about an upgrade in 2019.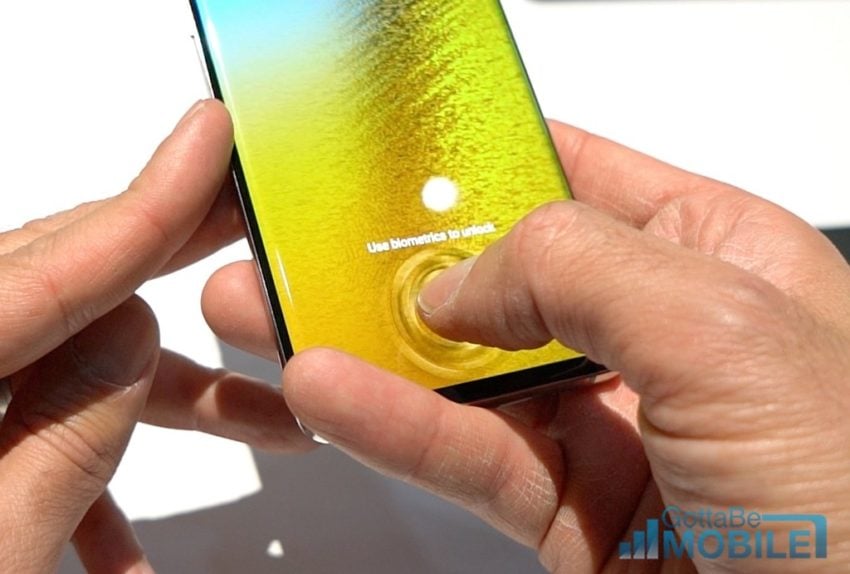 There are a bunch of places to feedback about Galaxy S10 problems. Here are a few of our favorites:
We also recommend poking around social media sites like Twitter and YouTube for feedback about the Galaxy S10's performance.
We'll also provide you with the latest information about Android Pie updates for the Galaxy S10 so be on the lookout for new information as we cruise through the year.
How to Fix Galaxy S10 Problems
If you run into a problem on your Galaxy S10, Galaxy S10+, or Galaxy S10e, relax. There's a very good chance you'll be able to fix the problem on your own in a matter of minutes.
Before you take your device into a store or get in contact with Samsung's customer service line, take a look at our list of fixes for the most common Samsung Galaxy S10 problems.
We've also put together a guide to fixing bad Galaxy S10 battery life and another guide that'll take you through some steps to quickly improve the device's performance.
If you're unable to find a fix in our guides (or via another online resource), you'll want to get in touch with Samsung or your carrier and see if they have a solution.
What's Next
Samsung and its carriers partners have already rolled out bug fixes aimed at fixing some of these early issues.
These bug fix updates improve the camera and the performance of the device's in-display fingerprint sensor. They also come with new security patches. Speaking of those.
Samsung pushes out monthly security patches and the company sometimes includes bug fixes on board its security updates. If you're struggling right now, keep your eyes peeled for an update in early May and so on.
Carriers like Rogers, Fido, and Telus in Canada and Vodafone in Australia like to keep their customers informed about upcoming software updates.
If your carrier offers an Android update schedule, bookmark it and check it frequently for updates about incoming bug fixers.

As an Amazon Associate I earn from qualifying purchases.