Samsung Galaxy S9 and S9+ Launch Event Confirmed
The Samsung Galaxy S9 and bigger Galaxy S9+ are coming sooner than you think. For months on end, we've heard reports and rumors and even circled late February on the calendar. However, Samsung recently confirmed its first "Unpacked" event of 2018, and will formally announce the Galaxy S9.
To be specific, the Samsung Galaxy S9 announcement is February 25th in Barcelona, Spain, days before the annual Mobile World Congress tradeshow.
Read: Galaxy S9: Everything You Need to Know
Each year Samsung hosts an "Unpacked" event to showcase it's latest smartphones, tablets, wearables and other technology. The first Unpacked of 2018 is February 25th. And just in case you weren't convinced, here's the invitation. S9: The Camera. Reimagined. 
Yes, Samsung will announce it's two new smartphones at the end of February. That's all we officially know right now. At the same time, most leaks believe a release date will follow closely behind that launch event. Potentially releasing the phone as early as March 11-16th.
From everything we've seen and heard so far, the Galaxy S9 will have plenty to offer. Samsung made huge changes to the camera, the fingerprint scanner on the back, and potentially drastically improved battery life.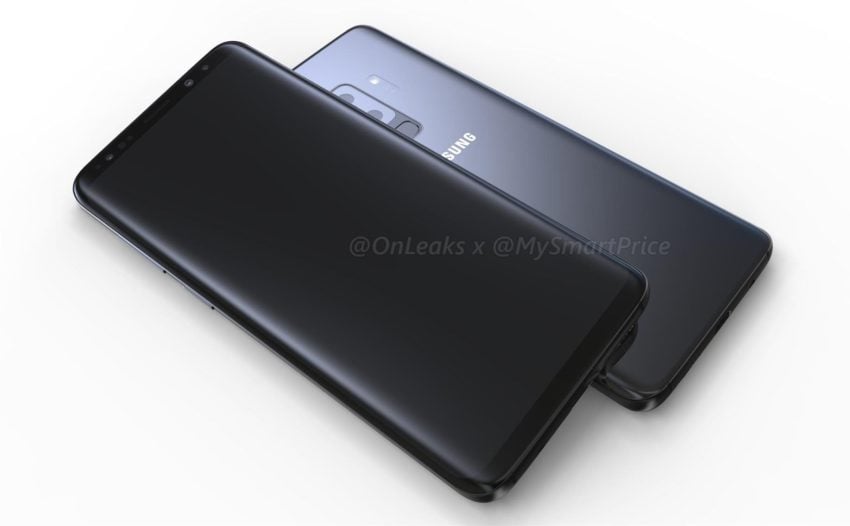 That said, potential buyers need to temper expectations. The Galaxy S9 and a bigger Galaxy S9+ will look almost identical to the Galaxy S8 from 2017. Featuring the same 5.8 and 6.2-inch curved Quad-HD Infinity screens. However, the camera on that back will reportedly have a variable aperture camera. This basically means it can change the aperture to get the best possible photo, in any situation.
Other changes include a centered fingerprint scanner that's easier to reach and use, stereo sound, a 3.5mm headphone jack, Android 8.1 Oreo, wireless charging, water-resistance and longer battery life. Of course, we don't know anything for sure until Samsung makes it official come February 25th. In the meantime, check out a few reasons why you should, or shouldn't wait for it in our slideshow below.
8 Reasons to Wait for the Samsung Galaxy S9 & 4 Reasons Not To
Wait for the Galaxy S9 If You Want the Best Software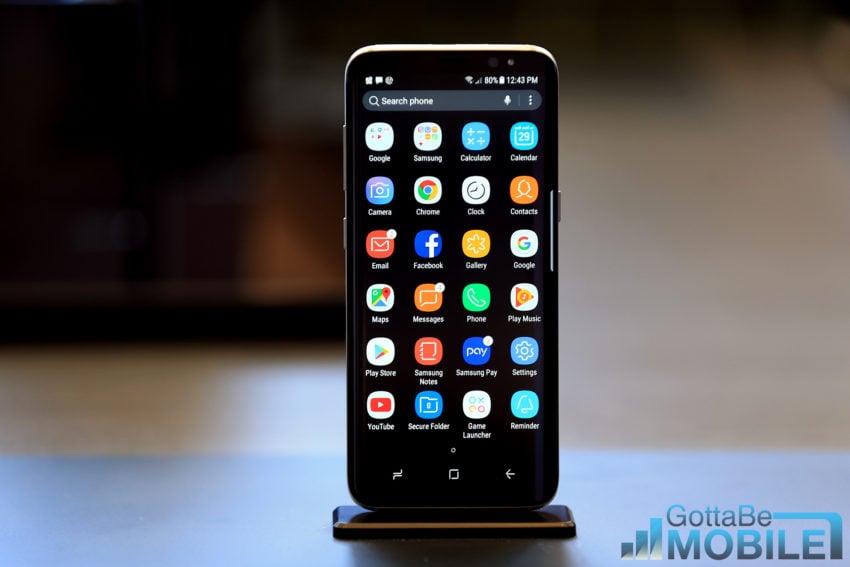 If you plan on keeping your next phone for awhile you should strongly consider waiting for the Galaxy S9 launch.
If you're the type of person that typically waits two, three, four, even five years to upgrade your phone, the Galaxy S9 is probably worth waiting for.
Samsung probably won't advertise this on stage during the Galaxy S9's launch event, but the devices should receive at least two years of major Android OS upgrades and several more years of bug fix updates and important security patches.
While it might be tempting to go with a cheaper alternative like the Galaxy S8 or Galaxy S7, their software support will be coming to an end much sooner.
Samsung typically stops upgrading devices with major OS upgrades after the two year mark which means the Galaxy S7 might not get Android 9.0 P.
The Galaxy S9's hardware also ensures the device will get robust versions of Samsung's next OS upgrades. Samsung's Android updates for older phones are often limited by aging hardware.
The Galaxy S9 should launch with an improved version of Samsung's Experience UI. Rumors point to a brand new UX complete with upgraded AI, Bixby 2.0 (an upgraded version of the Galaxy S8's personal assistant), and a take on Apple's Animoji feature on the iPhone X.
The Galaxy S9's software will reportedly include animal characters and allow users to share them with friends across messaging apps.
If you plan on keeping your next phone for several years and you want the latest features, fixes, and patches without having to install custom software, consider waiting a few more weeks to make your move.