Samsung Galaxy Tab Oreo Problems & Fixes
Samsung's Android Oreo update for the Galaxy Tab line comes with new features, patches, and a growing list of bugs and performance issues.
The Galaxy Tab Oreo update recently landed for Verizon Galaxy Tab S3 users and it's expected to hit more devices this summer as Samsung ramps up its Android 8.0 roll out ahead of Android P's arrival in Q3.
As the roll out picks up steam, so will complaints about Android 8.0 Oreo problems. Galaxy Tab users are already complaining about various issues with the software and the list will grow as the update hits more variants in regions around the world.
Today we want to take you through the current state of Galaxy Tab Oreo issues. Our guide includes a look at the most prominent issues, potential fixes, and what you need to know about Samsung's plans for the future.
Prepare for Your Update
If you haven't gotten your Android Oreo update just yet, use this time to prepare yourself and your tablet for the move. If you spend a few minutes preparing, you're less likely to run into problems.
If you don't know where to start, check out our pre-installation guide. Our guide will take you step-by-step through the process we typically use before we install new software on Galaxy devices.
If you don't have a lot of time to devote to the pre-installation process, please make sure you do spend a few minutes backing up the data on your tablet.
Data loss issues are pretty rare, but you can never be sure. With an update like Android Oreo, you'll want to err on the side of caution.
Galaxy Tab Oreo Problems
The Android Oreo update went through extensive testing behind the scenes, but issues have slipped through the cracks into the final release.
Galaxy Tab users on Android 8.0 Oreo are complaining about severe battery drain, issues using the unlock pattern, problems with Nova Launcher, download issues,  overall sluggishness, connectivity issues (Wi-Fi, Bluetooth, cellular data), fast charging issues, and problems with various apps.
The problems appear to be isolated at the moment but, again, we expect complaints to pickup once the roll out hits other Galaxy Tab S3 variants and other Galaxy Tab variants around the world.
Where to Find Feedback
As we push deeper into the roll out, make sure you keep your eye on feedback from Galaxy Tab users. It could prove valuable.
Feedback about the Galaxy Tab's Android Oreo will alert you to potential benefits and it'll also make you aware of potential problems with your device's version of Android Oreo. Fortunately, feedback about the Galaxy Tab Android Oreo update is easy to find.
We've put together a guide that will take you through the best reasons to, and not to, install Android Oreo on your Galaxy tablet right away.
We also recommend checking XDA-Developers and Android Central Forums on a regular basis for essential feedback about bugs and the software's overall performance.
We also recommend keeping an eye on the Galaxy Tab Reddit and social media sites like Twitter for additional feedback.
How to Fix Galaxy Tab Oreo Problems
Should you run into a problem with your Android Oreo update, there's no need to panic. There's a very good chance you'll be able to fix the issue on your own.
Our long list of common Galaxy Android problems and fixes and it's a great place to start if you're running into issues with Wi-Fi, Bluetooth, or your battery life.
If you don't find what you're looking for there, you should move to XDA-Developers Galaxy Tab Forums, the Android Central Galaxy Tab Forums, or your carrier support forum if it has one.
If you can't find help there, you might want to connect with Samsung or your service provider on a social media site like Twitter. Samsung's also got a customer support line where you can ask for help.
What's Next
Samsung will continue to push out its monthly security patches and there's always a chance the monthly update brings bug fixes and performance improvements.
If you're struggling on Android Oreo, you should also bookmark your carrier's Android update schedule, if it has one. Carriers, particularly carriers in Canada and Australia, often confirm bug fix updates weeks in advance.
4 Reasons Not to Install Galaxy Tab Oreo & 5 Reasons You Should
Install Android Oreo for Tighter Security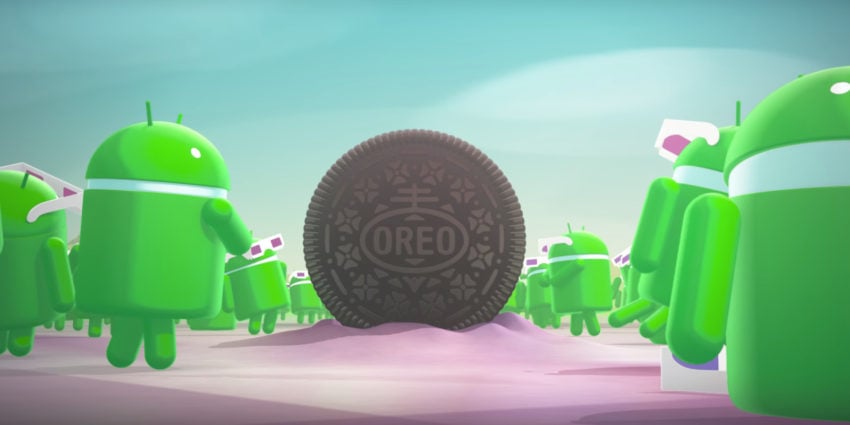 One of the best reasons to install Android Oreo on your Galaxy Tab soon after it arrives are for the security upgrades.
Samsung's first wave of Galaxy Tab Oreo updates have brought the company's April security patches. These patches include important upgrades from Google and Samsung and they will help protect your tablet and the data you store on it from harm.
If you didn't get or skipped a security update from a previous month, you'll also get those patches when you install Android Oreo on your Galaxy Tab.
For more on the contents of Samsung's latest security updates, take a look at the company's website. It goes over them in detail.
The Galaxy Tab's Oreo update also brings enhancements to Samsung's Find My Mobile. The upgrades include the ability to remotely back up Secure Folder to Samsung Cloud if you lose your tablet.