Save 10% Off the Best PS4 Games in March
Sony just announced a new 10% off coupon code that gamers can use to save 10% off the best PS4 games on the PlayStation Store including new releases like Battlefield Hardline and Bloodborne, but it ends right before the MLB 15 The Show release and it does not work on pre-orders.
With this 10% off PSN Discount Code gamers can save an almost everything in their cart, even on the games that are on sale as part of the Spring Fever PS4 game deals.
The PSN Discount code works on PS3 and PS4 games in the US, Canada and Latin America. You cannot use it on PS Plus memberships, subscriptions, pre-orders, PS Now content or video rentals.
On the upside, you can use it to save 10% off almost any PS3 and PS4 games you can buy today including the latest and greatest games to arrive.
On your PS4, PS3 or on the web you need to add the items to your cart and enter the PSN Discount Code – LQ8ERDQH3A into the appropriate section of the store. We tried to score a MLB 15 The Show Deal, but there isn't even an option to enter the code on pre-orders.
Popular PS4 game deals to use this on are;
Battlefield Hardline
GTA 5 for PS4
Bloodborne
Metal Slug 3
Far Cry 4
Call of Duty: Advanced Warfare
HellDivers
Dying Light
and many others.
Any game that is out on PS3 or PS4 is applicable for this discount. If you are a PS3 owner you can save on the many God of War games that are already on sale at up to 80% off the sticker price.
If you look at this as a Bloodborne deal, it is a good one, but for some of these other games you might find a cheaper option at retail stores. Amazon offers several games for $30 this week including;
In this case, it is better to buy the games on disc from Amazon, than to go digital for only 10% off.
If you are interested in using the PSN Discount Code to save 10% on your PS4 games or PS3 games you need to complete your checkout before Noon Pacific on March 30th. The fine print for this PSN deal is below.
Receive 10% off one transaction made on PlayStation Store on PS3, PS4 or the online store (store.playstation.com) between 3/26/2015 at 12:00 noon PDT and 3/30/2015 at 12:00 noon PDT. Does not apply to transactions made on PlayStation Store on PS Vita, PlayStation TV, PSP or in-game. Some exclusions apply, including PS Plus memberships, subscriptions, game pre-orders, PS Now content and rental video content. Code must be redeemed at checkout and discounted transaction completed before 3/30/2015 at 12:00 noon PDT.
If you don't see the game you are looking for, you can check out our top PS4 games of 2015 list below to see what else you can expect later this year, but again you cannot pre-order as part of this deal.
15 Exciting 2015 PS4 Games
MLB 15 The Show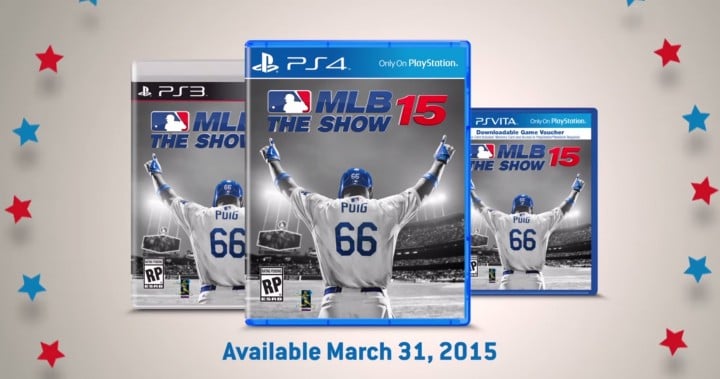 MLB 15 The Show Release Date - March 31st Confirmed
Sony is the undisputed king of baseball games with MLB The Show and we know that MLB 15 The Show is coming in early 2015. Sony just shared five key details about MLB 15 the Show and gamers are excited.
MLB 15 The Show is a PlayStation Exclusive, that is coming to the PS4, PS3 and PS Vita. There is a chance that this will be one of the first big hits among the 2015 PS4 game releases. I
Watch the MLB 15 The Show teaser video above for a glimpse at what's new.