7 Reasons to Buy the Galaxy S10e & 3 Reasons Not To
Buy for a Good Deal on More Storage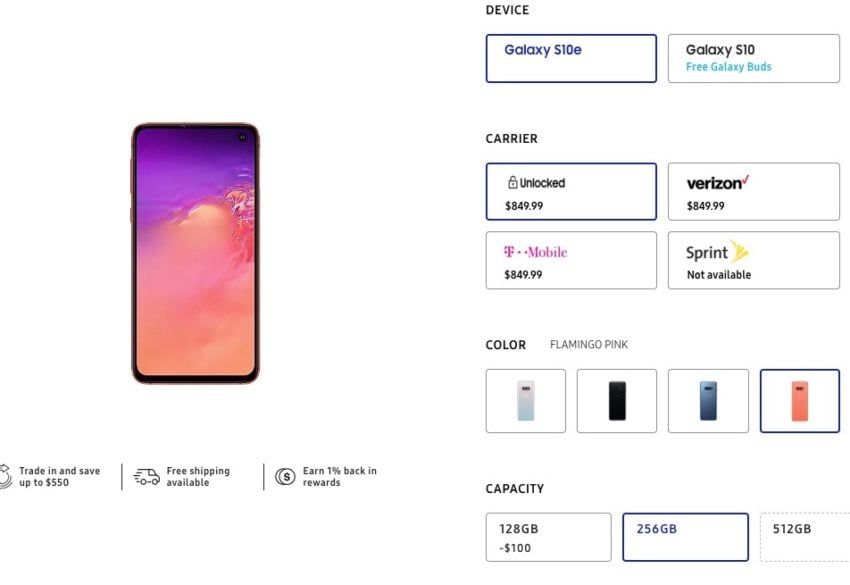 Another benefit to buying the Galaxy S10e is that the storage upgrade is more affordable. The Samsung Galaxy S10e base model includes 128GB of storage, but you can upgrade to the 256GB model for just $100.
If you are buying the Galaxy S10 or S10+, the upgrade options are to the 512GB model and you need to spend $250 for the upgrade. Yes, you can buy a microSD card to expand your storage, but internal storage is still very nice to have on Android phones.
With the upgraded storage on the Galaxy S10e, you also get 2GB of added RAM, bumping you up to 8GB, which makes the $100 cost a steal.

As an Amazon Associate I earn from qualifying purchases.