Should You Buy the iPhone 11 in 2023?
Should you buy Apple's iPhone 11 in 2023? The iPhone 11 is a suitable choice if that's all your budget allows, but there are definitely reasons to avoid the iPhone 11 more than three years after Apple launched it.
The iPhone 11 was first announced in the fall of 2019 and replaced the iPhone XR. Since then, it's been replaced several times over by newer models like the iPhone 12, iPhone 13, and most recently, the iPhone 14.
Apple doesn't sell new iPhone 11 models, but you can find a refurbished iPhone 11 at countless retailers, auction sites, and wireless providers.
Given the steep price point of newer devices like Apple's iPhone 14, the iPhone 11 might have caught your eye in your hunt for a new device.
Why You Should Buy the iPhone 11 in 2023
Here are some of the best reasons to buy an iPhone 11 in 2023. Everyone's situation is different, but these should apply to most people shopping for a new device.
Price & Value
One of the main pros of buying an iPhone 11 in 2023 is the cost.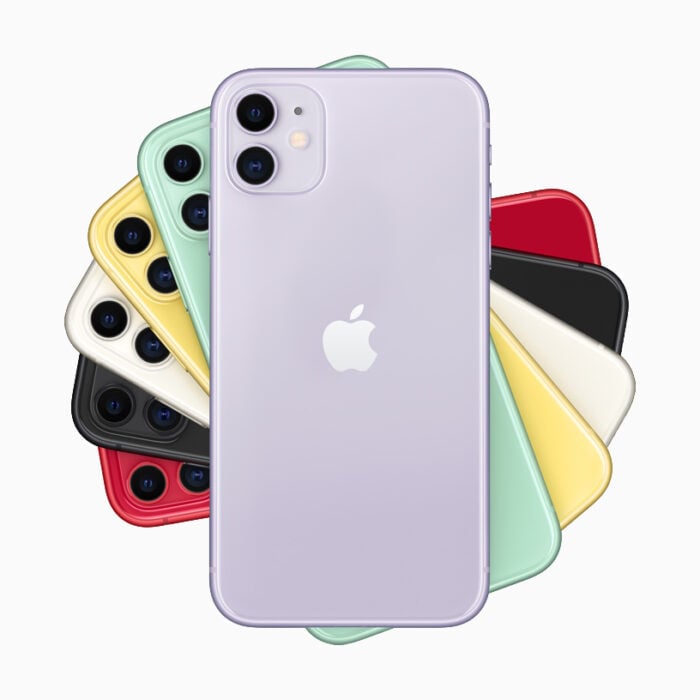 As it's several years older than the newest iPhone models, the price is naturally much lower than Apple's newer models. If you shop around, you should able to find it for around $300.
This makes the iPhone 11 an attractive option for those of you with tight budgets who want to stay in, or get into, Apple's ecosystem.
Performance
The iPhone 11 is powered by Apple's A13 Bionic chip. It's not the company's best processor, but it's holding up relatively well in 2023.
We've been using iOS 16 on the iPhone 11 since the software launch in September and it performs at a relatively high level. We've seen occasional lag and slow down, but nothing that will give you buyers remorse.
It stumbles a bit in areas like gaming and watching/streaming content. Not because they're terrible experiences on the iPhone 11, but because newer iPhones have improved processors and screen refresh rates.
That being said, if you don't care about those things and simply want a phone that is decently fast for answering email, using apps, and doing a bit of work, the iPhone 11's performance should suit you just fine.
If you want to get deeper into the nuts and bolts, check out AnandTech's overview of the iPhone 11's processor, GPU, and more.
Longevity
If you plan on keeping your next smartphone for a while, the iPhone 11 is certainly an option because software support for the device won't end anytime soon.
Apple typically keeps its iPhones upgraded with new operating systems for four to five years. The iPhone 11 started on iOS 13, is now on iOS 16, and will get upgraded to iOS 17 later this year. It will likely get iOS 18 next year as well.
While the iPhone 11 won't get every new feature Apple releases over the next few years or so, it will get a lot of them. It will also get upgraded with the latest bug fixes and, more importantly, the latest security patches from Apple's engineers.
In fact, even when Apple cuts the iPhone 11 off from its latest and greatest iOS operating system, you can expect Apple to continue to roll out security patches for an additional year or more.
Why You Shouldn't Buy the iPhone 11 in 2023
There are also some great reasons to pass on the iPhone 11 and buy a newer model like the iPhone 12, iPhone 13, or even the iPhone 14 instead.
Battery Life
As we mentioned earlier, newer iPhone models benefit from more efficient processors and this results in better speeds, efficiency, and longer battery life. While the iPhone 11 has decent enough battery life, it won't compare to the endurance of newer iPhone models.
Cameras
Cameras are another area where the iPhone 11 simply can't compare to newer models.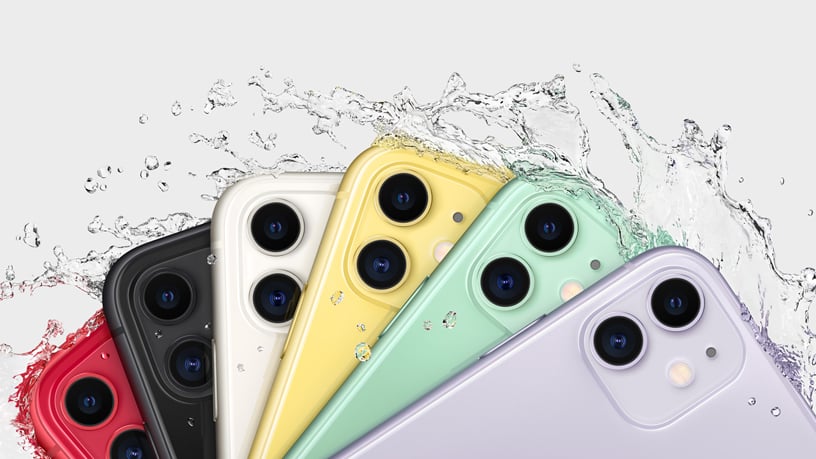 The iPhone 11 features a Dual 12MP camera setup which, back in 2019, was good enough for a lot of people. As you'd might expect, camera technology has come a long way since then and Apple's made hardware and software improvements that in all honesty make the iPhone 11's camera setup look, well, bad.
Improvements on newer iPhone models include better image stabilization for cleaner photos and videos as well as better low-light capture. If you like to take photos and/or videos at night, you'll probably want to go with a newer model.
Missing Features
The iPhone 11 also misses some key features that newer iPhones have on board. Many of these features are software-related as Apple keeps some software enhancements exclusive to newer models due to hardware limitations on older iPhone models.
The iPhone 11 is also LTE-only which means unlike the iPhone 12 and newer iPhone models, it doesn't have 5G connectivity. That might be a deal-breaker for some of you, especially those who stream a lot of content using cellular data.
The iPhone 12 also officially supports Apple's MagSafe wireless charger while the iPhone 11 does not.
iPhone 12 is Also Cheap & Better
Overall, the iPhone 11 is a decent value buy in 2023, but if you can afford it, we recommend spending a bit more on an iPhone 12 or perhaps even an iPhone 13.
While the iPhone 11 is still a capable device with good-enough performance and ongoing software support, newer models like the iPhone 12 offer improved camera technology, better battery life, and additional features (MagSafe support, 5G, more durable design) that could make your overall experience much better.
Again, a refurbished iPhone 11 is right around $300 at Amazon while the iPhone 12 costs around $390. For many of you, that extra $90 will be money well spent.