57 Skyrim Mods We Want for PS4 & Xbox One
Categorized Favorites Menu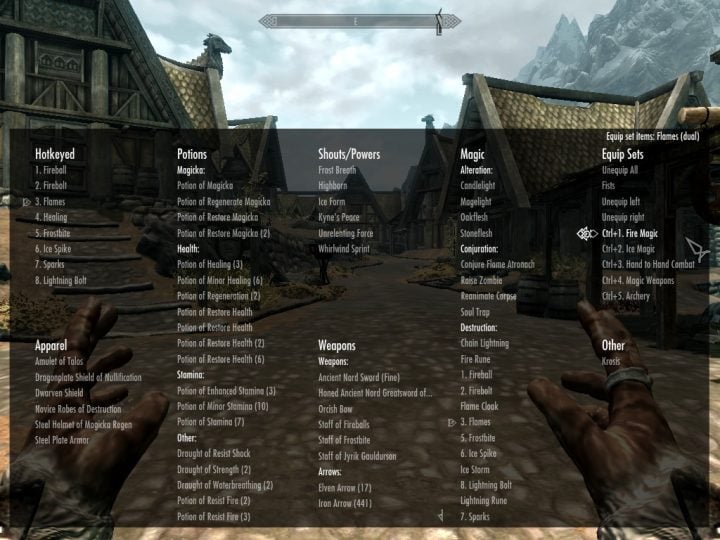 If you've played Skyrim you know how hard it can be to juggle all of the items in your inventory. Potions, weapons, Magic spells, you name it. The Favorites menu helps but the vanilla version is nowhere near as good as the features contained in this mod.
Categorized Favorites Menu replaces the single Favorites menu with several categorized Favorites menus making it easier to find the items you use the most.
It's extremely easy to use and once you get the hang of it you'll never want to use the vanilla Favorites menu again.
Here's a full list of features you get with the PC version of this mod. Hopefully the same change log emerges for consoles:
- Categorizes favorited items into separate lists.
- Each list can have sub-categories, for organizing your items further.
- "Equip sets" for equipping different sets of favorited items (experimental).
- The menu and lists are configurable in favoritesmenu.cfg, with many configuration options, including:
- Menu position on screen
- Width and length of lists (individually configurable per list)
- Layout of the lists
- List text alignment (left or right alignment)
- Font sizes and colors
- Separate hotkey colors
- Custom lists by item name