SNES Classic Release Date, Features & Games
The SNES Classic release date is September 29, 2017, but don't wait until then to plan how you're going to buy Nintendo's retro gaming console. The Super Nintendo Entertainment System (SNES) Classic comes with classic 21 games and will be incredibly popular at just $80.
The SNES Classic is a miniature version of the Super Nintendo Entertainment System, which launched way back in 1990. The SNES Classic comes with iconic titles like Super Mario World and Super Mario Kart.
The new Super Nintendo Classic is a follow-up to the Nintendo Classic, which sold out last holiday season.
Below is our guide to everything you need to know about the Super Nintendo Classic release date, features and the games it will come with.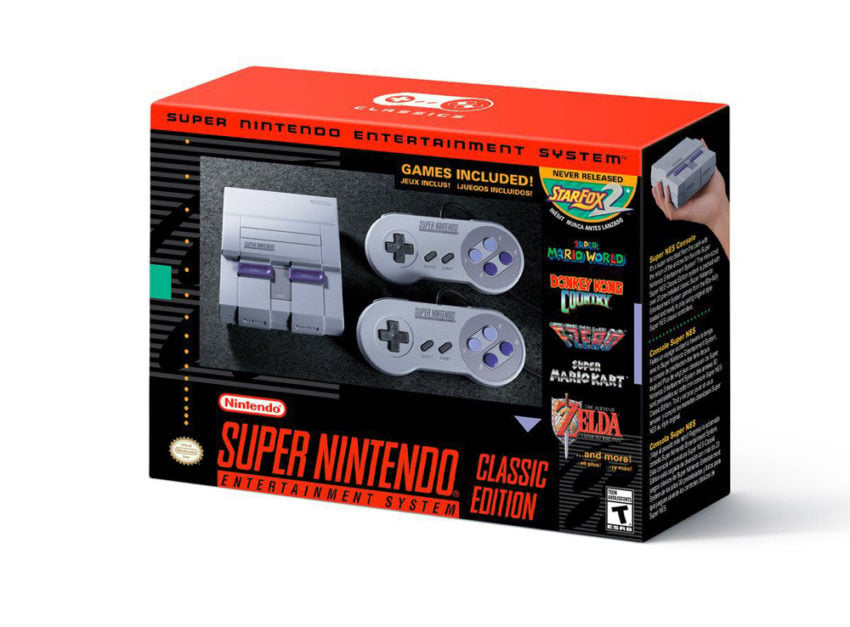 SNES Classic Release Date
The SNES Classic release date is Friday, September 29th worldwide. Unlike other game and console releases, Nintendo is not staggering the SNES Classic release, which means gamers around the world will be able to buy them the same day.
SNES Classic Features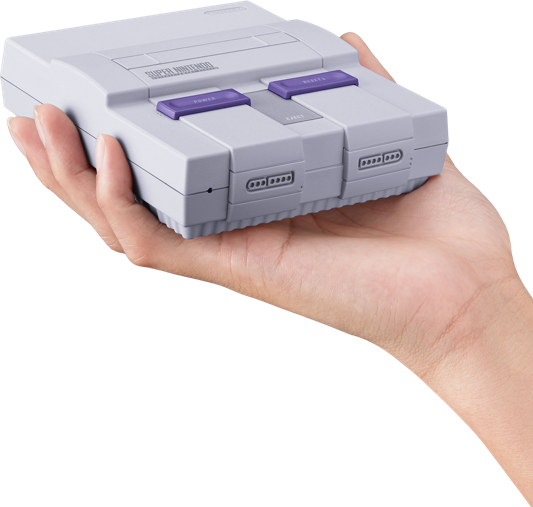 Despite offering the same games, the SNES Classic isn't an exact replica of the original console. Nintendo updated the design while keeping the original system's look and color scheme. It's so small that you can hold the SNES Classic in one hand.  The games are stored on internal memory, which means the cartridge slot doesn't actually function.
Step back into the '90s with #Nintendo Classic Mini: Super Nintendo Entertainment System, launching September 29th https://t.co/Jf9wfMkd6i pic.twitter.com/Sq83yEVGNf

— Nintendo of Europe (@NintendoEurope) June 26, 2017
There are two versions of the SNES Classic. Nintendo of America will sell a gray and purple model in the United States. The European model is also gray, but it has a different body style. Only the controllers for the European models have colored buttons.
Other upgrades make the SNES Classic more usable for modern setups. This console connects to televisions using an HDMI port. The original SNES used coaxial or component cables to connect to televisions. The SNES Classic comes with an HDMI port to connect to modern high-definition TVs.
The two included Super Nintendo Controllers look the same as the original controllers did. You can swap these out for the Nintendo Classic Controller and Classic Controller Pro accessories if you have them. A power cable and HDMI cable are also in the box.
SNES Classic Games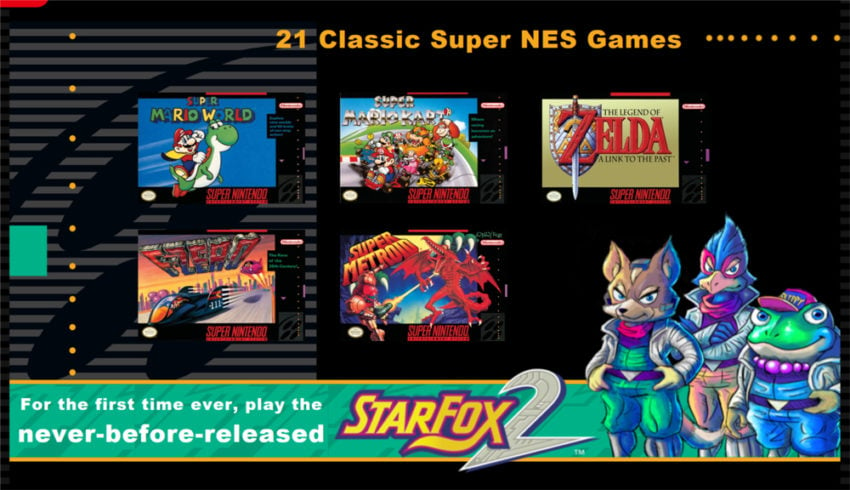 Nintendo pre-loads every SNES Classic Edition console with a total of 21 games. These games are free to play and there are no extra fees like in-app purchases.
Star Fox 2 is the most exciting of these titles. Teams at Nintendo started work on the game, but scrapped it before anyone outside of the company got to play. Gamers can't play Star Fox 2 until after they complete the first level in the original game.
Super Mario World, Super Mario Kart, The Legend of Zelda: A Link to the Past, F-Zero, Super Metroid, Castlevania IV, Super Punch Out, Street Fighter 2: Turbo, Donkey Kong Country, Mega Man X, Kirby Super Star, Final Fantasy III, Kirby's Dream Course, Star Fox, Yoshi's Island, Super Mario RPG: Legend of the Seven Stars, Contra 3: The Alien Wars, Secrets of Mana, EarthBound and Super Ghouls N Ghosts all come pre-loaded on the system.
It's important to note that these are the only games that can be played on the SNES Classic, so be sure you're satisfied with them before you buy the console. Remember that old SNES cartridges won't work with the new SNES Classic.
SNES Classic Price
The SNES Classic price is $79.99. Gamers that don't move to purchase the system quickly could pay much more than that through auction sites and online forums. Last year's  NES Classic had an MSRP of $59.99, but sold for much more on eBay, Amazon and other sites as stock dried up almost immediately. Nintendo simply did not supply enough units to go around and retailers only had limited supplies before Christmas.
SNES Classic Pre-Orders
SNES Classic pre-orders begun in late August, but they're more complicated than other console launches. Target, Wal-Mart and Best Buy are sold out of the console already. Shoppers online ran through their entire stock. GameStop's website doesn't have any out, but gamers can place a pre-order at its stores. Toys R Us will not offer SNES Classic pre-orders. It plans to offer its entire stock for sale on launch day.
Don't worry if you can't find the console immediately. Use Gotta Be Mobile's SNES Classic stock tips to get one by release day.
Read: 3 Reasons to Pre-Order the SNES Classic Right Away
21 SNES Classic Games: Everything You Need to Know
Super Mario World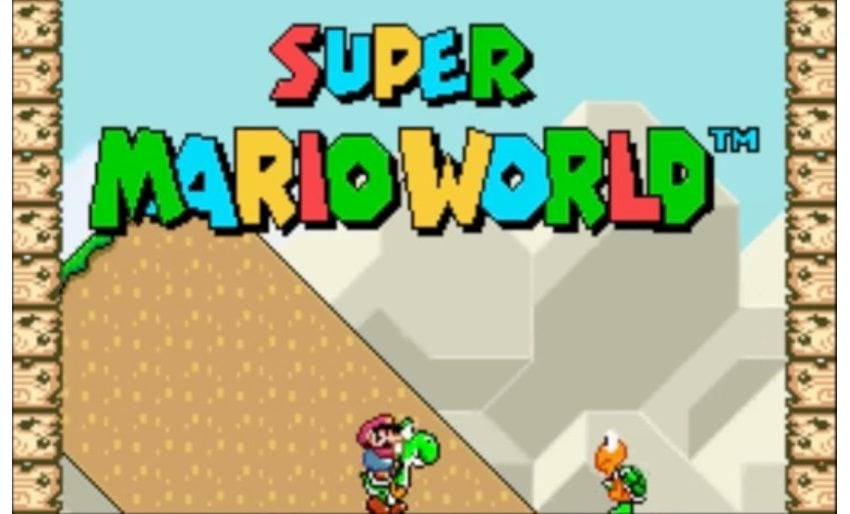 Original Release Date: November 21, 1990
Ratings: 94.4% Positive, 5 Stars Original
Players: 2 Players, alternating
Control Mario or Luigi through this 2D platformer that lets you rid Yoshi as you explore a range of vibrant worlds and take on ever challenging bosses. This game introduced the ability to float and added new types of jumps. Super Mario World adds in the Super Mushroom and Fire Flower to the mix and the spin attack.
This is the first game where you can rid Yoshi. Yoshi can eat many enemies and can get special abilities by eating specific shells. Yoshi is a central player in this game.