Speck CandyShell iPhone 6 Review
The Speck CandyShell iPhone 6 case delivers dual layers protection without all the bulk that many cases add to the thin iPhone 6 design.
Apple's iPhone 6 features more metal and more curves, which make the new iPhone slippery. Even Gotta Be Mobile team members who don't typically use a case are looking for a great iPhone 6 case.
The [easyazon_link asin="B00MNFOHAO" locale="US" new_window="default" nofollow="default" tag="gbm-ea-20″ add_to_cart="default" cloaking="default" localization="default" popups="default"]Speck CandyShell iPhone 6 case[/easyazon_link] comes in a variety of colors and retails for $35. There is a limited variety of iPhone 6 cases available this close to the release and many carriers and retailers offer the Speck CandyShell iPhone 6 along with a few other options.
[easyazon_cta add_to_cart="default" align="right" asin="B00MNFOHAO" cloaking="default" height="42″ key="tall-orange" localization="default" locale="US" nofollow="default" new_window="default" tag="gbm-ea-20″ width="120″]Unlike many cheap iPhone 6 cases made only of silicon, the dual-layer design delivers more protection than the average case without a lot of bulk.
If you're looking for a similar iPhone 6 case that is also a wallet, be sure to read our Speck CandyShell Card iPhone 6 case review.
Speck CandyShell iPhone 6 Video Review
Watch the short video review to see where the Speck CandyShell iPhone 6 case is great and one thing that we don't like about the design. Overall this is a great case, but the ridge that keeps the screen protected when you set the iPhone face down on a table is very close to the screen. This makes swiping gestures tough sometimes, but with a little practice you can adjust to this small lip.
The inside of the Speck CandyShell iPhone 6 case is soft so it won't scratch the metal finish of the iPhone 6 and it helps absorb the shock of a drop while the hard outer part of the case completes the protection. The hard outer shell doesn't attract fingerprints as much as the CandyShell iPhone 6 wallet case, but it still shows wear with scuffs appearing after a week of use.
The design delivers an easier to grip iPhone 6, keeps the screen off hard surfaces and also hides the protruding camera lens. There are soft covers for the volume and power buttons, which are easy to press. The openings at the bottom offer more than enough room for even large headphone jacks and larger than average lightning chargers.
If you're looking for an affordable iPhone 6 case that offers an array of colors and enough protection for the average user, the Speck CandyShell iPhone 6 case is one you need to check out.
The case is available in black, tahoe blue, river, blooming orchid purple, heritage grey (shown), black and blue, white and in a red/black combination. Speck sells the cases direct for $34.95 and you can also find them on the shelves of most Best Buy locations and many carrier stores.
If you're still looking for the best iPhone 6 case for your needs and style, check out the listing of exciting iPhone 6 cases below. This slideshow covers iPhone 6 cases in all shapes and sizes, as well as an iPhone 6 battery case.
13 Awesome iPhone 6 Cases
Apple Leather iPhone 6 Cases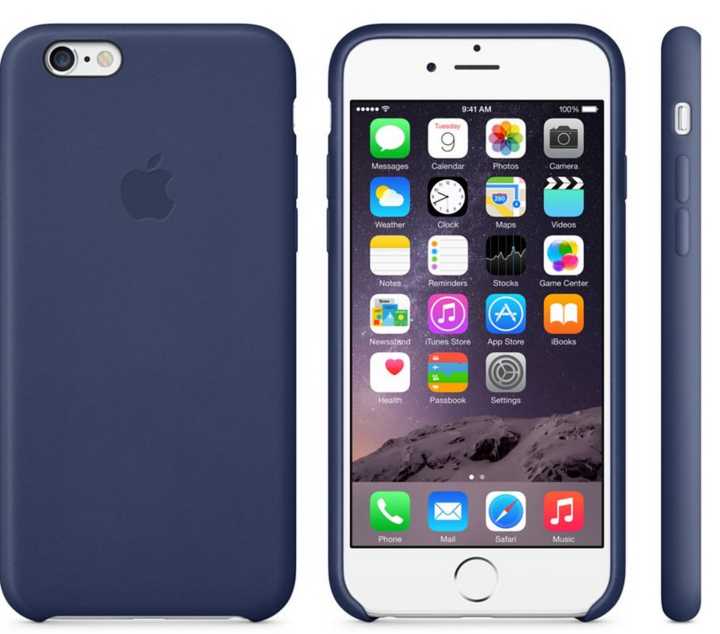 One of the most popular iPhone 6 cases is the leather iPhone 6 case from Apple. This case is one that you can find in any Apple Store on release day and is also listed with many carriers.
Apple designs the leather iPhone 6 case with premium leather in a small form factor that adds minimal bulk to the new iPhone. You can find the leather iPhone 6 case in five color options that match the white and black front of the iPhone 6.
Watch out if you buy the red iPhone 6 case as the leather model for the iPhone 5s wore very fast and looked dirty and grey soon after purchasing.
$45 at Apple

As an Amazon Associate I earn from qualifying purchases.