Street Fighter 5 Release Date Details
The Street Fighter 5 release date is here and there are several important details that buyers need to know about this fighting game.
Fans will notice that there is no Xbox One Street Fighter 5 release date, as this game comes exclusively to the PS4 and PC.
If you already own a fighting stick and arcade pad from the PS3, you can use it on the PS4 to play Street Fighter 5.
This is a quick overview of the important Street Fighter 5 release date details that buyers need to know as the game arrives, including Street Fighter 5 reviews, deals and other key details.
Street Fighter 5 Release Date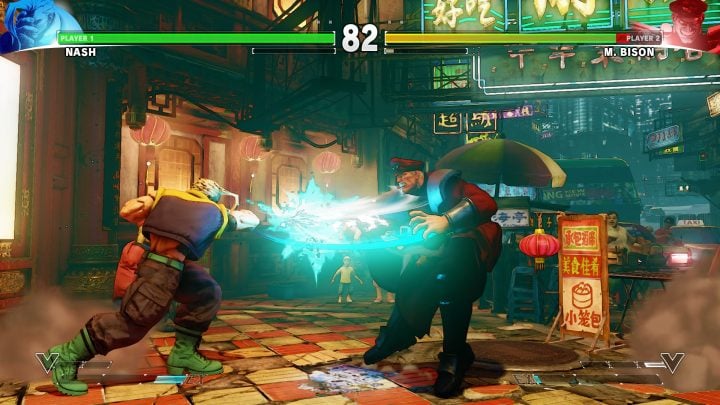 The Street Fighter 5 release date landed on February 15th on Steam, which was a slight surprise to many gamers. Normally new releases arrive on a Tuesday, but Street Fighter 5 arrived a day earlier than normal — as long as you picked it up in store or ordered digitally.
With President's Day and the weekend, today is the delivery day for Street Fighter 5 release date orders.
Most gamers will get time with Street Fighter 5 on February 16th, but you may have to be choosy about where you buy the game.
Amazon Street Fighter 5 Stock Problems
Amazon is a popular retailer for video game purchases, but if you want to get the new game on the Street Fighter 5 release date or soon after you may need to look elsewhere.
Amazon is currently out of stock through the main Amazon selling account, which means users must order from from another seller on Amazon. This means shipping will take longer and it limits access to one of the biggest Street Fighter 5 deals.
Street Fighter 5 Deals
There are three major Street Fighter 5 deals to look at if you are buying the fighting game within the first two weeks.
Best Buy Gamers Club Unlocked members can save 20% on the game at any time, knocking the price to $47.99. This requires a Gamers Club Unlocked membership that is $30 for two years.
Amazon offers 20% off the disk version of the game for the first two weeks, but with the game out of stock this is not an option right now. You must be an Amazon Prime member to get this deal. Amazon Prime is $99 a year and includes a variety of benefits including free two-day shipping, access to streaming movies and more.
The best PC Street Fighter 5 deal is at CDKeys, where you can buy the game for $37.43
Street Fighter 5 Reviews
The overall Street Fighter 5 reviews are positive with a Metascore of 83 on Metacritic from the critics. The user Street Fighter 5 reviews on Metacritic are not as generous with many user reviews complaining about the lack of content and issues with play.
Critics say the Street Fighter 5 gameplay is rock solid, but some also ding the lack of depth and missing pieces of the game.
IGN calls Street Fighter 5, "An excellent fighting game that's missing too many features." GameSpot calls attention to the very short story mode, missing Challenge activities and is withholding a further review until they can play more online.
The GamesRadar Street Fighter 5 review calls this an "inviting and accessible" Street Fighter game with a new system allowing faster learning of the moves and "endless fun" in a local multiplayer setting. The online performance is inconsistent so far, which is a trend in multiple reviews.
Street Fighter 5 Characters and Moves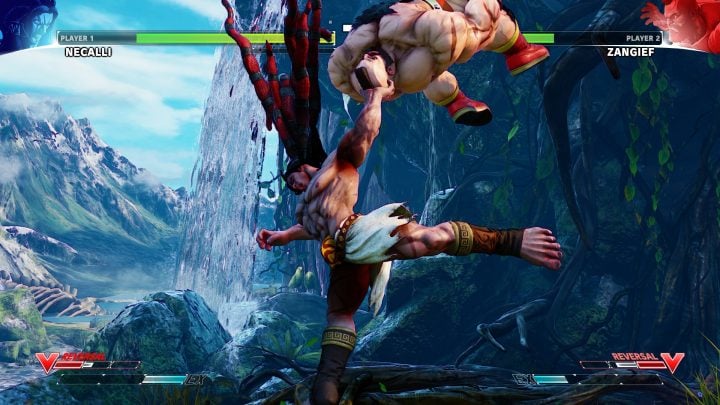 There are currently 16 Street Fighter characters that you can choose from. These include the characters you know and love (or hate) from playing earlier versions of the game.
You should check out this list of every Street Fighter character moves and an overall guide to the mechanics of playing the game.
Street Fighter 5 Server Problems
There are already some Street Fighter 5 server problems that are frustrating users. There is nothing that users can do on their end at this time, but you should use a wired connection or move closer to the router as a general rule of thumb for better connectivity.
We are aware of the server issues that are affecting the online functionality of SFV, and are working towards a quick resolution.

— SFV Server Status (@SFVServer) February 16, 2016
We have identified the issue that caused the servers to go down and we aim to have them back up momentarily. Thanks for your patience.

— SFV Server Status (@SFVServer) February 16, 2016
Our servers are up, but some may experience intermittent disconnects. We apologize for the inconvenience.

— SFV Server Status (@SFVServer) February 16, 2016
We continually see server issues with new online games, but this is especially frustrating due to the limited story content and multiple betas.
Street Fighter 5 DLC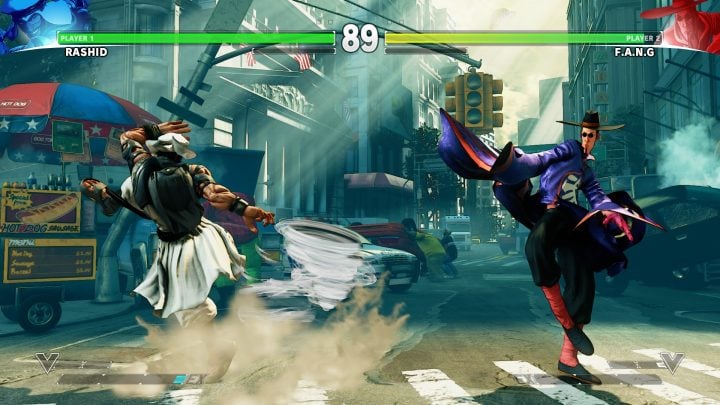 Alex from Street Fighter 3 will be the first Street Fighter 5 DLC, with new characters coming monthly to the game over the next several months. Alex arrives in March, and additional characters are coming through September including Guile, Ibuki, Juri, Balrog and Urien.
We can confirm that Alex will be the first DLC character and he will be available in March! #StreetFighterV #RiseUp

— Street Fighter (@StreetFighter) February 9, 2016
Gamers can unlock these characters through playing the game, or spend real money on the characters.
15 Exciting 2016 PS4 Games
No Man's Sky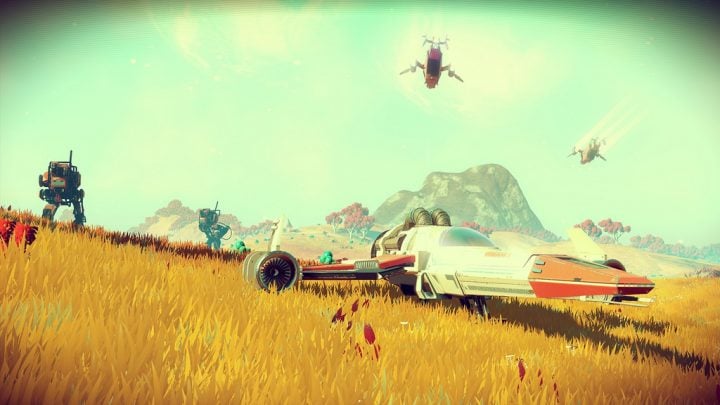 No Man's Sky Release Date: August 9, 2016, PS4 & Windows
No Man's Sky is a constantly generating open galaxy game with space exploration, world exploration and more as you work through an ever-expanding solar system of planets. Each of these planets is filled with new species and a new landscape.
Your goal is to find ancient artifacts that will help you understand the universe. As you make discoveries you can share with other players or keep it all a secret. As you explore and interact with worlds you can leave a trace of yourself behind.
In addition to the digital release there is now a Blu-Ray release of the game.