15 Exciting Things You Can Do With the New Moto 360
Get Text and Phone Notifications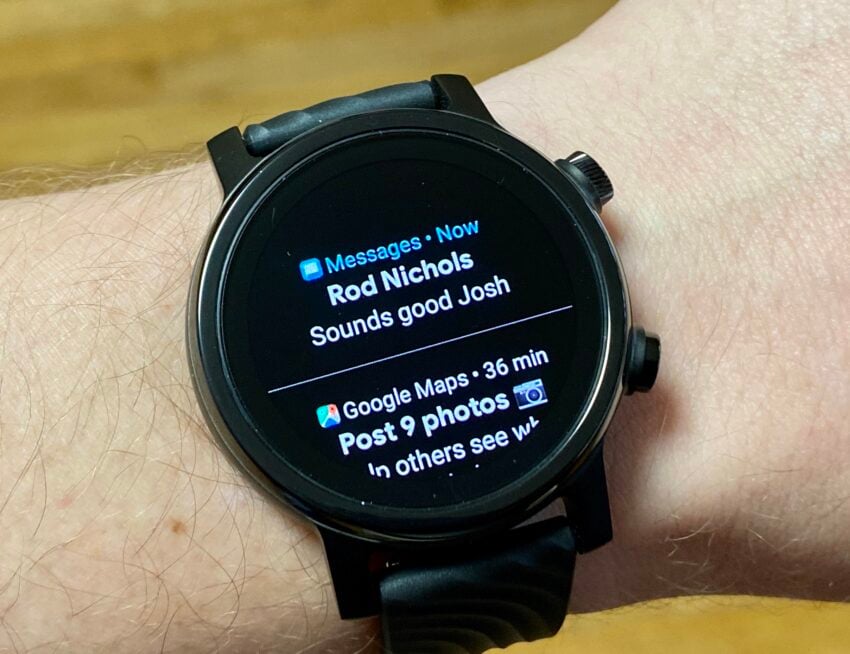 In addition to getting call alerts, you will also see text and phone notifications on your Moto 360 3rd gen.
By default, you will get pretty much every notification that you get on your iPhone or Android. This can be overwhelming when your wrist is vibrating for unimportant notifications.
Open the Wear OS app on your phone and then tap on Notifications. From there you can turn on and off notifications for every app. I use this to make sure that only the most important notifications show up on my wrist.
This way you can get wrist notifications for WhatsApp, Facebook Messenger, Kik or whatever apps are important to you, while avoiding the notifications you don't care about seeing immediately.

This article may contain affiliate links. Click here for more details.