Apple CarPlay Finally Arrives with 2019 Toyota Avalon
The 2019 Toyota Avalon is a massive upgrade for the refined bigger brother of the Toyota Camry. The 2019 Avalon is also the first Toyota to support Apple CarPlay, which is huge news.
During the 2018 Detroit Auto Show Toyota unveiled the new Avalon with a focus on a premium ride and style and a new Entune 3.0 system that supports Apple CarPlay. This is important because Toyota previously stuck with their Entune system and did not support CarPlay or Android Auto. With the new Avalon, all trim levels will include Apple CarPlay support, but there is no mention of Android Auto. Avalon's 9-inch touch screen also comes with upgraded tech so you can touch it, pinch to zoom and control it just like you would a smartphone.
Toyota did not mention any kind of Toyota Entune update to add CarPlay to the Camry and other vehicles. While it is possible that we will learn more about a CarPlay update for the Camry, Tacoma and other vehicles, this may be a feature that only comes to 2019 and newer Toyotas. CarPlay is a feature we think should be available on all new cars in 2019, along with many others on our list of must have car features.
In addition to adding CarPlay to the 2019 Avalon, Toyota also includes smartwatch and Amazon Alexa integrations so you can lock or unlock doors, start the engine or check the fuel level using your voice to check with Alexa or by using an app on your smart watch. Remote Connect comes with a six month trial, and will require a paid subscription to use the watch controls or Alexa controls. Unlike BMW, there is no annual fee to use Apple CarPlay.
The new Entune 3.0 system includes a WiFi connect system that is powered by Verizon so you can connect devices to your car's hotspot. There is a 2GB, 6 month trial included and after that you can subscribe to a plan that meets your needs.
For sound, the entry-level comes with eight speakers, but there is a 14-speaker, 1200-watt, 7.1-channel surround system that Toyota says engineers built after benchmarking vehicles two classes above the Avalon so that owners get premium audio not typically found in this class. Combine this with CarPlay and the new noise reduction measures and you should be in for a ride that is as quiet as you want or as loud as your musical tastes demand.
The 2019 Avalon is assembled in Kentucky and will go on sale later this year. There is no specific pricing for the 2019 Avalon, but expect it to be similar to the outgoing model. It's unclear if the newfound support for this feature will result in a Lexus CarPlay announcement this year.
You Need These 10 Must Have Car Features: Find Out Why
Smart Cruise Control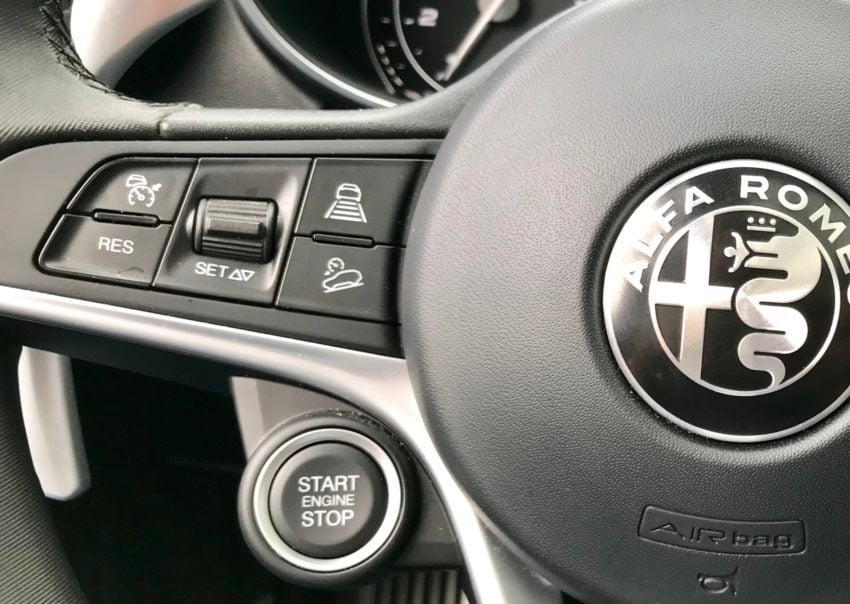 Do you hate constantly adjusting your cruise control, or giving up on cruise control because of traffic or due to a driver in front of you who keeps changing speed? You need a smart cruise control system.
Smart cruise control goes by many different names. You may see it listed as Radar Cruise, Adaptive Cruise or Intelligent Cruise control. Whatever it is called, it will allow you to set your cruise control and then stay with the flow of slower traffic.
Here's why we love it and why you need it. You get on the highway and set the cruise at 76 miles per hour. You also set the distance you want kept between you and the car in front of you. There are typically three or four settings so you can be close or keep a lot of space. Now you simply steer and your car will go 76 mile per hour when traffic allows it or there is no one in front of you. When someone is in front of you going 73 mph, the car automatically slows down to keep you the distance you choose from that car. This is indispensable in traffic and on long road trips.
Not all smart cruise control systems are the same. Some of work at all speeds, while others only work above a specific limit. Some systems can bring you to a complete stop in traffic and then restart without you needing to touch a pedal.
You can find adaptive cruise control on cars as cheap as $18,500 like the Toyota Corolla, and as an option on many cars below $30,000. Even on pricier cars you may need a higher trim level or special package to get this feature.