WaterField Designs SwitchPack Case for Nintendo Switch Review: All That You Need
Sometimes, the best accessory you can buy for your gadget doesn't take batteries or have a USB port. The Waterfield Designs SwitchPack Case certainly fits into that category. Absolutely consider buying one for your Nintendo Switch.
The SwitchPack Case for Nintendo Switch isn't the kind of gaming bag you're used to. It doesn't have an aggressive design or character that screams "gamer" on the front. At $129, it costs much more than your average gaming accessory.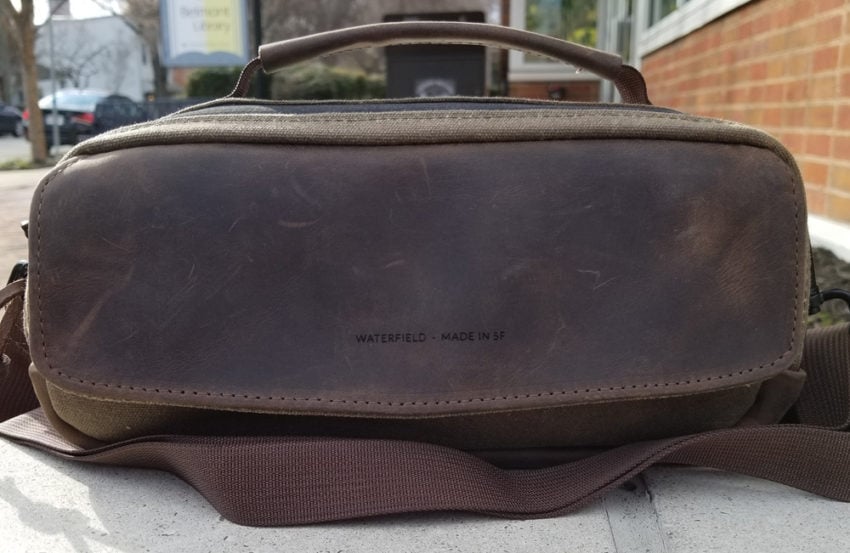 And yet, you owe it to yourself to consider the SwitchPack Case for your Nintendo Switch. It's sophisticated and nondescript, so people around you won't guess what's inside. There is enough room for all your essential accessories. Finally, the high-end materials will absolutely protect your console.
[letsreview]
Admittedly, I wasn't sold on the idea of premium cases when the SwitchPack Case arrived on my doorstep. As a lifelong gamer and laptop user, I've spent years with cheap Targus bags and MadCatz cases made of plastic. I thought those cases were fine. Why spend more money on a bag?
Waterfield Designs uses waxed-leather, ballistic nylon, waxed canvas and suede for this bag, and others, like the Air Porter carry-on that Gotta Be Mobile awarded Editor's Choice last year. No matter what materials you chose, the $129 price remains the same.
The entire bag is 10.5-inches long by 3.75-inches wide. It stands 4.5-inches tall, allowing you to stuff it into another bag if you would rather not carry it using the built-in handle or the free strap.
Despite its size, the SwitchPack holds a lot of accessories. The leather flap on Gotta Be Mobile's review unit opened to reveal a padded cable pocket that snaps shut thanks to magnets. Directly behind that pocket is a large compartment protected by two waterproof zippers that sit on either side of the stitched handle. There's an expanding pocket opposite the SwitchPack's protected pocket. It holds small accessories you use a lot, like earbuds.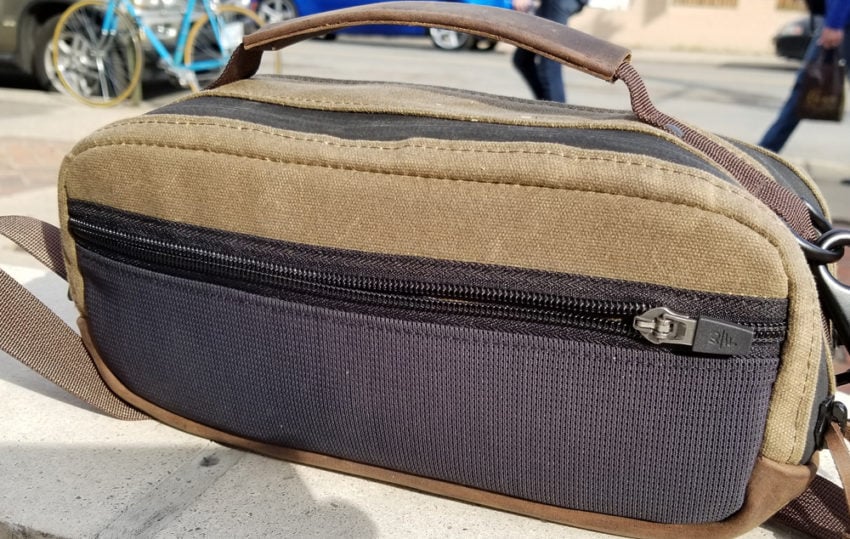 Two things about the WaterField Designs Switch Pack Case turned me around on premium cases in general and this bag in particular: attention to detail and premium materials.
Waterfield Designs, despite making more than gaming accessories, understands gamers more than some companies that only make gaming accessories.
This bag's main pocket is a great example of that. I never sort my accessories inside my normal bag because it has too many over-sized pockets. Also, I can't readily see everything when I need to grab it quickly. Cables and games end up scattered between multiple compartments and I can never find what I'm looking for.
Read: Best Nintendo Switch Controllers & Joy-Con Grips
This bag's designers know that I'm lazy. Slots hold your Nintendo Switch power plug and your Joy-Con straps. Another padded slot is just wide enough to hold Nintendo's Joy-Con Grip or the Nintendo Switch Pro Controller. You can always see what's in each pocket. You're ready to game in seconds because everything you need is right in front of you.
There's only a single pocket in the bag big enough to fit your Nintendo Switch. It's further proof that WaterField Designs knows its audience. I want to game quickly, not waste time attaching and detaching Joy-Cons to dive into Splatoon 2. The pocket that holds your console is long enough that you can leave the Joy-Cons on the side of your device.
A red suede pad protects your Switch's screen and cleans it inside the pocket. So, leave your microfiber cloth behind, which you probably forget to put into your bag anyway. Waterfield Designs' $19 Switch Game Card Holder fits behind this padding and organizes your Nintendo Switch Game Cards.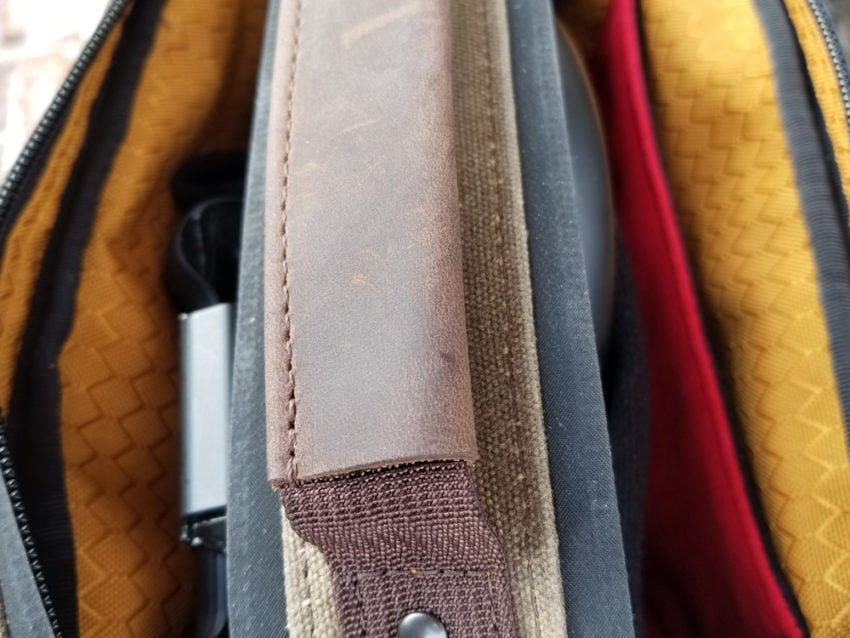 As you go from pocket to pocket realizing all the things you can store in this bag, it's impossible not to appreciate the SwitchPack's build quality. Every stitch is tight. Every element, from the D-rings to the handle, feels securely woven into the bag, like you couldn't rip them off even if you wanted to.
Quality materials aren't just about looks, they're about touch. The internal padding drove this point home for me. An orange fabric rubs against your knuckles as you reach into the bag to grab your console and accessories. Together with the soft fabric holding all my stuff in place, it really drove home why spending the extra money on a quality bag is important. You don't get this tactile feedback with most bags. That's why they feel cheap and begin to look terrible with regular use.
And finally, every side of this bag is padded enough that you don't need to worry about a sudden impact breaking your device. The leather and canvas take the brunt of any impact and internal padding dissipates whatever makes it past the outer shell.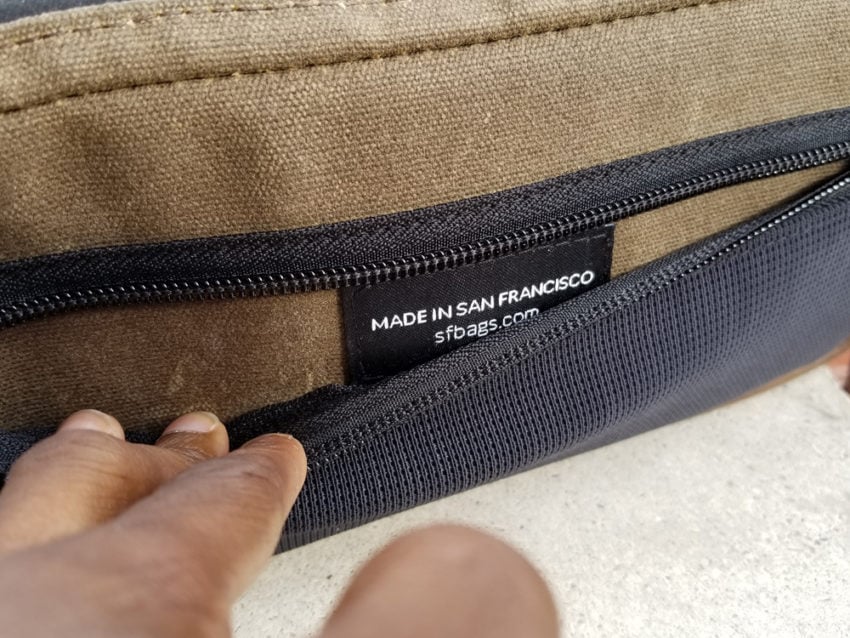 With all of that in mind, I believe you owe it to yourself to consider buying the WaterField Designs SwitchPack Case for your Nintendo Switch. It's $129, but you will never feel the need to buy another case for as long as you have your device.
The Best Nintendo Switch Cases & Covers
Hori Tough Pouch for Nintendo Switch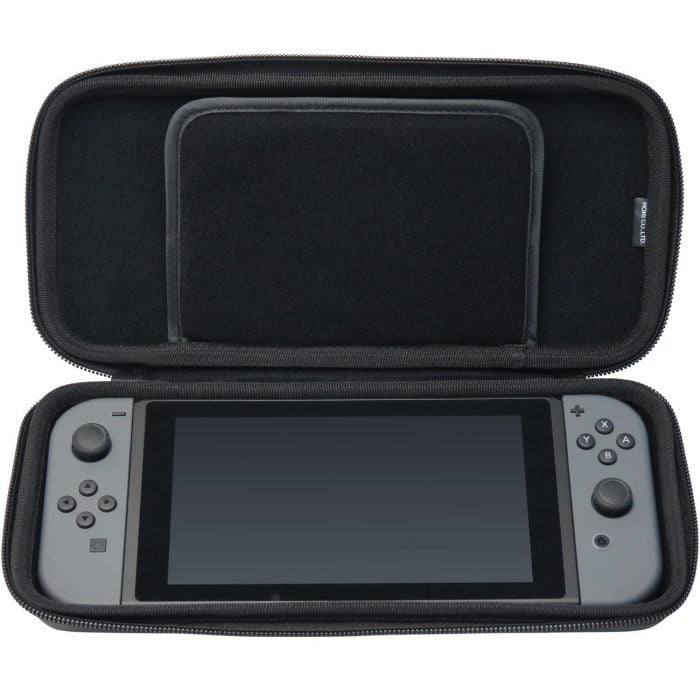 The Hori Tough Pouch for Nintendo Switch protects your device between gaming sessions without much effort. A flap inside shields the console's touchscreen. Its shell is reinforced to handle impacts from other things in your bag,
Also, unlike some other cases, the Hori Tough Pouch strikes a gentle balance between protection and convenience. Because you only put your Switch into it when you're done playing, it doesn't change how you grip the console or its Joy-Con controllers.
Amazon has the Hori Tough Pouch for Nintendo Switch available for $17.99. Because it's an officially licensed accessory, the front is embossed with the Nintendo Switch logo.