Where to Buy the Apple Watch 5
This is where you can buy the Apple Watch 5. Apple announced the 2019 Apple Watch on stage this week and it goes on sale this week at Apple and a range of retailers.
You may want to buy from Apple to get cashback with the Apple Card, but you can also find some deals at carriers for the LTE models and you can rack up rewards at Best Buy and other retailers. Soon we'll see some Apple Watch 5 deals, and most of these will not be at Apple.
The Apple Watch 5 is $399 for the 4omm model and $429 for the 44mm model. If you buy from Apple or Best Buy, you will need to pay upfront, but you can get six-month payment plans at some carriers.
There are a variety of Apple Watch bands and cases that you can add on to your order.
Where to Buy the Apple Watch 5
Here is a listing of where you can buy the Apple Watch 5. Many of these stores are taking pre-orders, but you may need to check back next week at some stores. Apple Watch 5 pre-orders are live now. Here are some tips and tricks to make sure you get the model you want.
While you can find some Apple Watch 5 deals at carriers like Verizon, most of the Apple Watch 5 deals will not pick up in full until Black Friday, so you will be paying full price.
2 Reasons to Buy the Apple Watch 5 & 3 Reasons Not To
Buy if You Want an Always On Display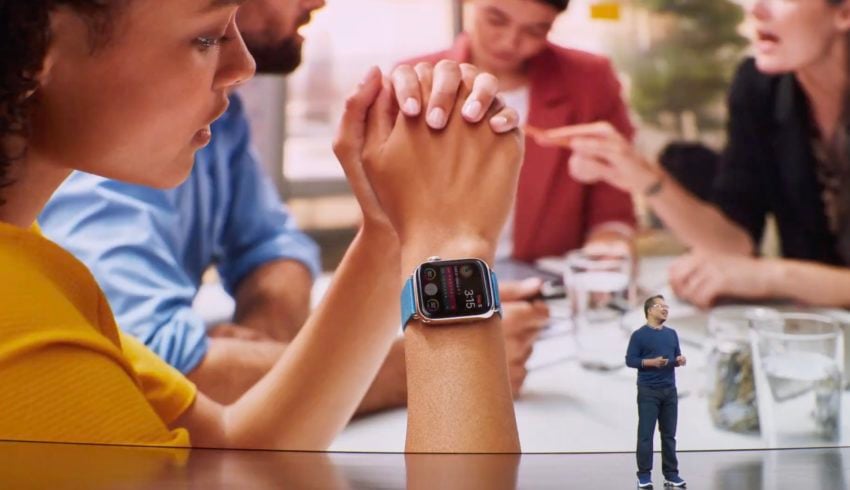 Are you sick of raising your wrist to see the time when you need to know at a glance or wondering how your workout is going? The Apple Watch 5 is a major upgrade with an always-on Retina Display.
Now you can always see the time and your complications without raising your wrist. This is perfect for checking the time in a meeting or just at dinner. The new feature also supports workout modes, so you can make sure that you are on target without trying to activate the display.
This works with all the workout apps and Apple Watch faces. You can always see your time and complications. This is a major reason for many users to upgrade, even from the Apple Watch 4.

This article may contain affiliate links. Click here for more details.