Xbox Scorpio Games: 4 Things You Need to Know
This holiday season Microsoft will attempt to do something that it has never tried before. The company, famous for making the Windows operating system that other firms build their PCs around, is going to attempt to bring a little of the PC ecosystem to its Xbox entertainment ecosystem. If the company should succeed, Xbox Scorpio games will look more detailed, more vibrant and more life-like than on any console Sony, Microsoft or Nintendo has ever produced.
The Xbox Scorpio itself is going to be controversial for sure. We've grown used to the idea of gaming console life cycles. That is, every 5 to 10 years video game console makers create a new platform. These upgraded platforms have real-life benefits over what they replace, but they also force users to think about games differently. Developers stop creating games for the old platform and move on to creating new games for whatever's next. Gamers buy new accessories and invest in new titles to replace the games they loved on their previous console. This cycle has happened again and again since the 1980s.
What updates consoles do get, they hardly include big changes to the hardware inside. Xbox One S is an example of upgrades arriving without huge boosts in performance.
Xbox Scorpio will be different. Here's what you need to know about how Xbox Scorpio games will work and what you can expect from your existing library of titles.
Read: Xbox Scorpio Release Date, Features & Rumors
Xbox One and Xbox One S Games Are Xbox Scorpio Games Too
When a new video game console launches, people expect that they'll need to purchase their games all over again. With the exception of the Xbox Backwards Compatibility Program and some Nintendo console releases, this has always been true. Most video game consoles don't allow access to their predecessor's library.
The Xbox Scorpio will. Gamers will be able to add every digital or physical game to their Xbox Scorpio games library. That is, these games will be playable just as they have been on the Xbox One and Xbox One S. Microsoft has also confirmed that titles from the Xbox Backwards Compatibility Program will work on Xbox Scorpio too. Xbox Scorpio offers a huge jump in performance thanks to new internals but Microsoft is going to keep its current gaming community together. All Xbox One games are Xbox Scorpio games.
Read: PS4 Pro: Everything That You Need to Know About PS4 Pro
Xbox Scorpio Games Will Look Great Even If They Were Made for Xbox One & Xbox 360
What limited experience we have with upgraded consoles in the same life cycle tells us that gamers want to see the benefits of the new hardware that they're paying for everywhere. That is, they will want their entire library to benefit from the hardware that's in the Xbox Scorpio.
Microsoft says that this is exactly what gamers can expect. Their existing titles will get a graphics boost from the hardware that's inside this new device. Speaking of the technical upgrades inside the console, Digital Foundry is promising that Xbox Scorpio games that were designed for the Xbox One and Xbox One S will load faster and look better. The outlet was the first to be briefed on the internals powering Xbox Scorpio.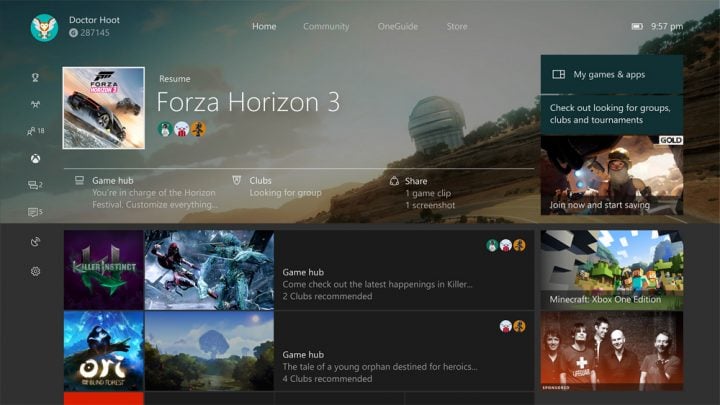 Gears of War 4, Battlefield 1, The Wither 3, The Division and Halo 5: Guardians all have dynamic resolution scaling technology that allows them to adjust their resolution to make sure that they deliver the amount of frames per second that they should. There's enough power in Xbox Scorpio that these games should automatically offer their best resolution possible. That's without an update from their developer. Xbox 360 and Xbox One games will benefit from texture filtering technology upgrades too, Digital Foundry notes.
Faster hard disk speeds are what'll allow Xbox Scorpio games – again every Xbox One game is an Xbox Scorpio game – to load faster than they have on existing consoles.
Microsoft says that it'll be up to its teams to enable some or all of these performance benefits. Generally, all titles should be compatible, but the company knows that some performance upgrades will cause issues on specific games.
Xbox Scorpio Games Will Have Better Screen Capture
Again, Xbox Scorpio's new technology improves on another existing feature that gamers love. The Xbox One and Xbox One S allow gamers to capture their favorite moments from games with a feature called GameDVR. The Xbox Scorpio will take GameDVR and make it better.
Read: How to Share Xbox One Game Clips to YouTube
GameDVR for Xbox Scorpio owners will capture video games at 4K resolution and 60 frames per second, outstripping what the older consoles could do. Microsoft says that doing this won't have a notable impact on game performance or console stability either. What's more, gamers will get to take screenshots from the GameDVR footage that they've already captured.
Read: How to Take a Screenshot on the Xbox One
We Don't Know of Any Xbox Scorpio Games
One thing that's not very clear is what Xbox Scorpio games we can expect to launch that were built specifically with these upgrades in mind. Digital Foundry did get a peek at a Forza demo that packed serious graphical upgrades but Microsoft hasn't confirmed if there are more titles on the way. Developers aren't allowed to create games only for Xbox Scorpio and not the Xbox One, so everyone will get the same titles. It's just that games designed specifically for the console will have better graphics overall.
All told, there are no glaring holes in Microsoft's Xbox Scorpio games strategy. No one will have to buy new games. Everyone will see the benefits of the upgrades inside the console whether they buy new games or not.
Xbox Scorpio doesn't have a specific release date. That being said, Microsoft has already committed to getting the console on store shelves this holiday shopping season.
8 Best Free Xbox Games: January 2018
Warframe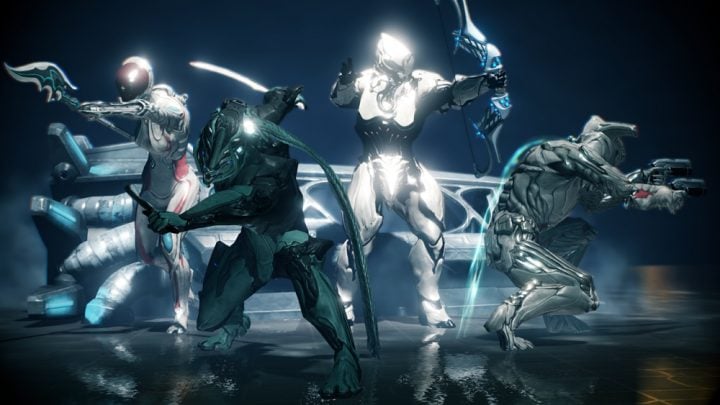 Many free-to-play games revolve around strategy or civilization building. Warframe is one of the free Xbox games that you can download now that doesn't. It's a third-person shooter.
The Tenno have just awoken after centuries of sleeping in stasis. Warframe takes its name from the suits that the Tenno use to do battle with the game's other races. There's the Greiner, who are clones of humans. The Corpus belong to a technology company with lots of robotic innovation at their disposal. Sentients consist of an alien race that's back to do battle.
Warframe features both player-vs-player combat and a single player experience.


As an Amazon Associate I earn from qualifying purchases.