How to Take Screenshots on Xbox One
You need to know how to take screenshots on Xbox One. It's the easiest way for you to share your best kill streaks, stats and your game's art style with other people.
Your Xbox One, Xbox One S or Xbox One X has a built-in feature for capturing video from your favorite games called GameDVR. GameDVR doubles as an easy way to take screenshots from your favorite games. With two button presses, you can snap a picture of anything you see in your game.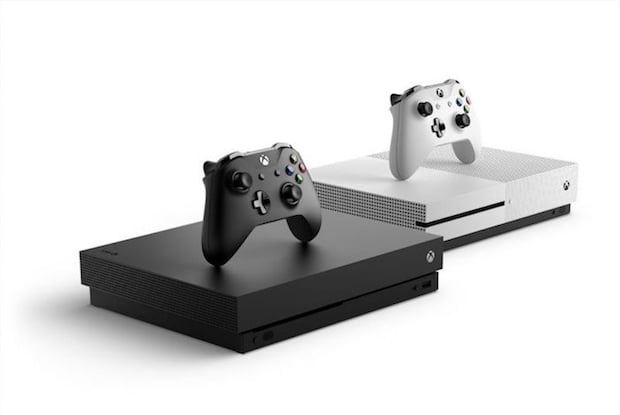 Sharing the screenshots you take is just as easy as capturing them. Two more button presses and you can send that picture to other Xbox Live members. The Xbox app for iPhone, Android and Windows 10 has sharing options for sending pictures to Twitter and other social media websites.
Read: How to Share Xbox One Games with Friends
Here's how to take screenshots on Xbox One.
How to Take a Screenshot on Xbox One with Your Controller
The easiest way to take a screenshot on Xbox One is with your Xbox One controller. If you're playing a game, your controller is already in your hand. So you don't need to hunt around for any other accessories or hardware.
Press the Xbox logo on your Xbox One controller to open the Xbox Guide.
Now press the Y button to snap your picture. Your game will momentarily freeze and a notification at the bottom of your screen will confirm the screenshot was taken and saved. You need to repeat this process every time you want to take screenshots on Xbox One because one press of the Y button only captures a single picture.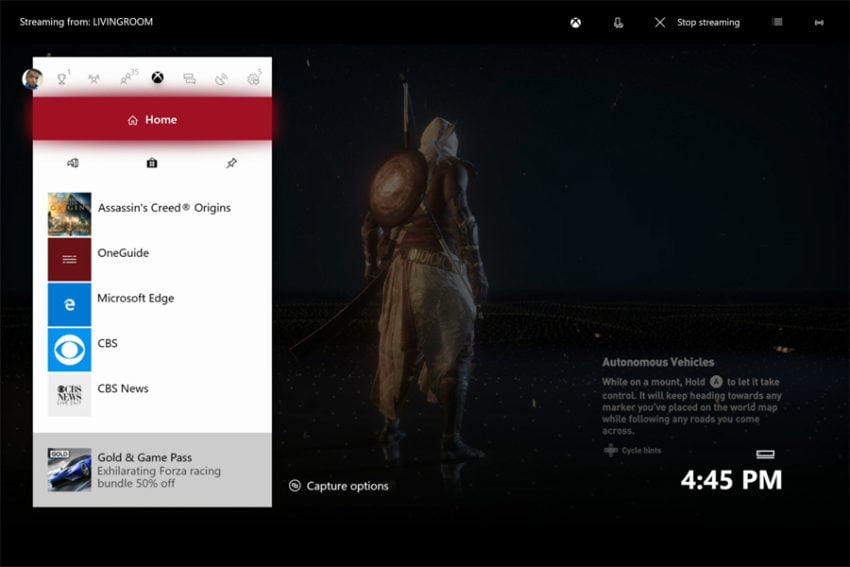 Press the Menu button on your controller for more capture options.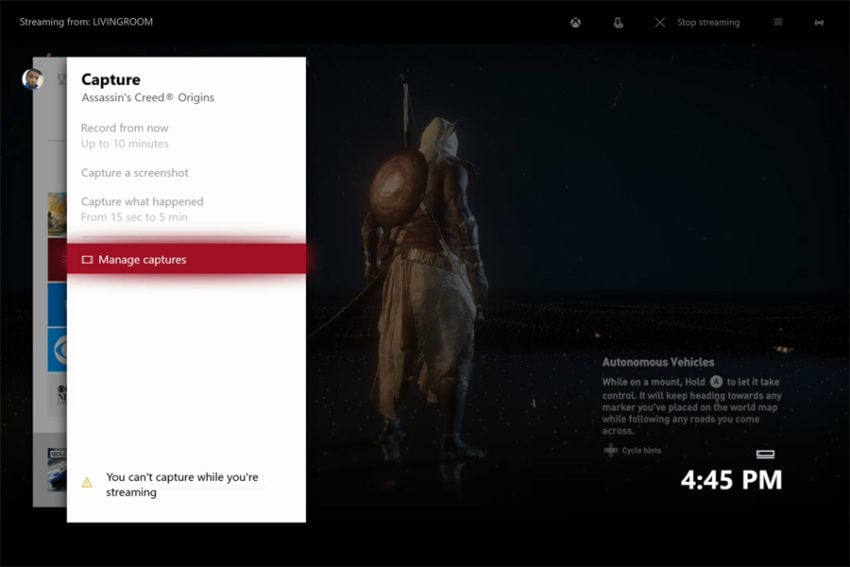 If the software on your console is up-to-date, you can't take screenshots on Xbox One when you're streaming a game to a Windows 10 PC. Also, you can't take screenshots in the menus of your Xbox One console. GameDVR only works if you're actively playing a game.
How to Take a Screenshot on Xbox One with Your Voice
In some situations, taking screenshots with your controller isn't convenient. Opening the Xbox Guide takes you out of the action. That's why voice commands are so convenient.
Read: How to Use Cortana on Xbox One
If you have a Kinect for Xbox One sensor connected to your console. Take a screenshot by saying, "Xbox take a screenshot." This command changes to "Hey Cortana, take a screenshot" if you've turned on the personal assistant.
You don't need a Kinect for voice commands if you turn Cortana on. She can hear you on the Xbox One Chat Headset or any headphones with a microphone, like Apple's EarPods.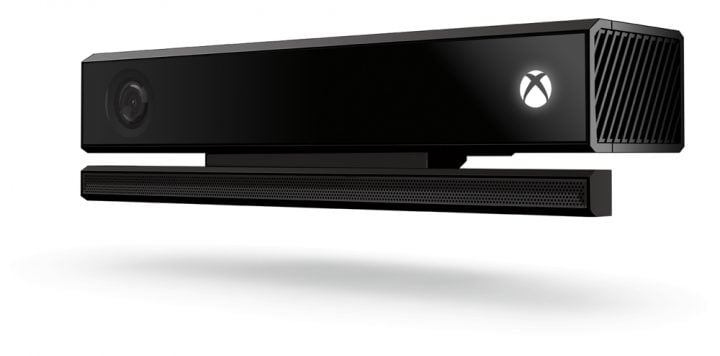 Read: Best Xbox One Wireless Headsets
GameDVR's limitations also apply here. You can't capture a screenshot while streaming from your console. You can't take screenshots on Xbox One of anything outside your game either.
No matter which way you decide to take screenshots on Xbox One, remember to be mindful of your friends who haven't played the game yet. Don't post screenshots of characters that reveal important story plot points.
How to Manage Screenshots Through the Xbox App
Any screenshots that you've captured from your Xbox One will surface in the Xbox app for iPhone, Xbox for Android and the Xbox app installed on every Windows 10 PC. You don't need an Xbox Live Gold subscription to use any of these apps.
Read: How to Use Xbox on Windows 10
Open the Xbox app on your smartphone.
Tap the Menu button in the top-left corner of your screen.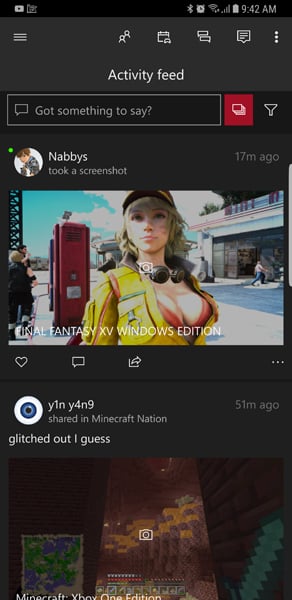 Tap on Captures.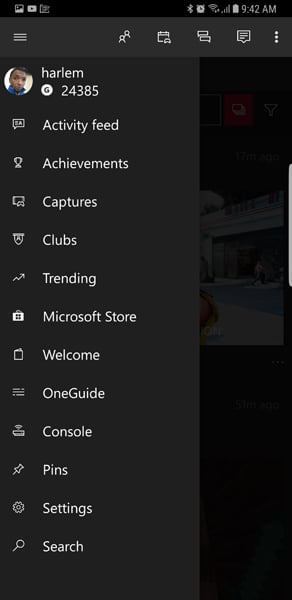 This feed has every picture or video you've captured on Xbox Live. You can send the picture as a message to another member of Xbox Live, post it to your Xbox Live Feed or create a new post with it for your Xbox Live Club.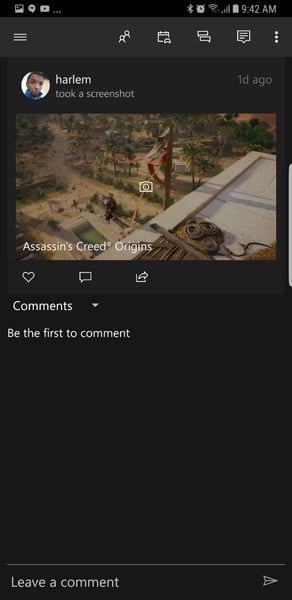 Screenshots are in the same place on the Xbox app for Windows 10, but you also get the option to share them on Twitter from there.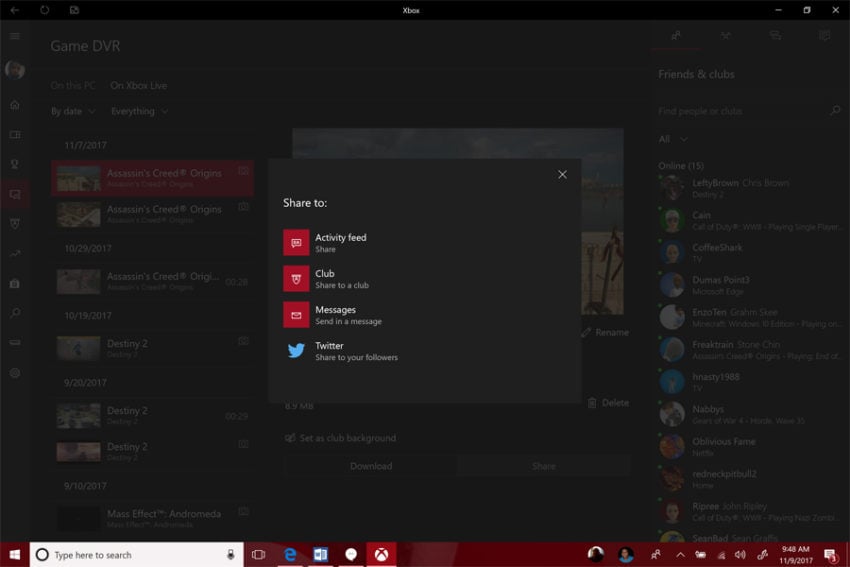 8 Best Free Xbox Games: January 2018
Warframe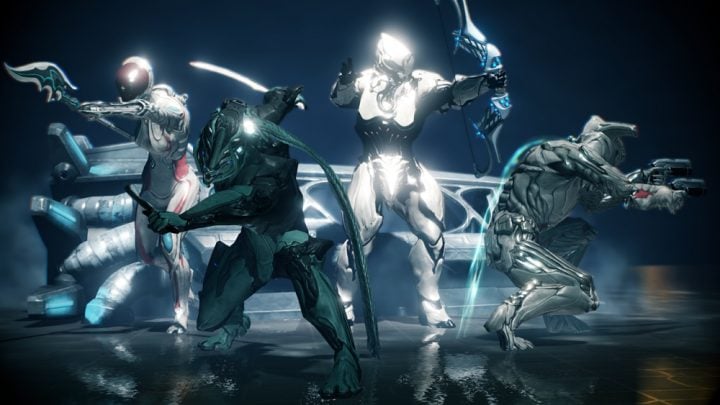 Many free-to-play games revolve around strategy or civilization building. Warframe is one of the free Xbox games that you can download now that doesn't. It's a third-person shooter.
The Tenno have just awoken after centuries of sleeping in stasis. Warframe takes its name from the suits that the Tenno use to do battle with the game's other races. There's the Greiner, who are clones of humans. The Corpus belong to a technology company with lots of robotic innovation at their disposal. Sentients consist of an alien race that's back to do battle.
Warframe features both player-vs-player combat and a single player experience.


As an Amazon Associate I earn from qualifying purchases.