9 Things to Do Before Installing macOS High Sierra
The macOS High Sierra release arrived in late September, but it was riddled with problems. Now that the macOS 10.13.4 update is here with a collection of fixes and eGPU support, you may be ready to upgrade. Before you click on Install and get the upgrade going, but there are some things you need to do.
Apple's macOS High Sierra update delivers a ton of exciting new features and improved compatibility with iOS 11.3 on the iPhone and iPad. On top of the new features there are security upgrades and fixes for small macOS Sierra bugs that have been annoying users.
If you are using an older Mac, these are even more important to plan ahead for how the the macOS High Sierra update will handle on your computer. A little prep work goes a really long way when you are upgrading to macOS High Sierra. This will allow you to be prepared for the macOS High Sierra download, installation and the new features.
This is your game plan for the macOS High Sierra update that will help you get through this process trouble free and in the least amount of time possible. You can upgrade from macOS Sierra to macOS High Sierra or even directly from an older version of macOS or OS X to this update. If you are coming from an older version, the process may require a larger update.
We'll walk you through the new macOS High Sierra features, the right way to backup your Mac before you update and share other tips we've picked up while using macOS High Sierra and updating multiple Macs to a new OS.
Learn About macOS High Sierra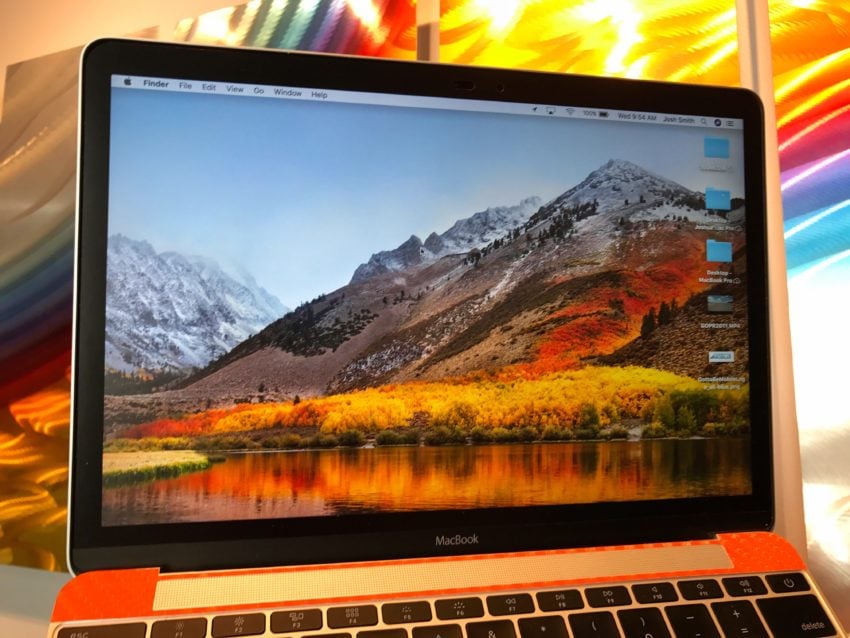 Apple announced macOS High Sierra in June, but it is just now coming out to your Mac. If you haven't investigated this update much, now is a good time to learn more about the major upgrade coming to your Mac.
The macOS High Sierra update adds a good number of new features, a ton of fixes and changes how your Mac and iPhone interact when it comes to photos.
If you are anything like us, some of these new macOS features will excite you, and others will annoy you. Before you start the download and install macOS High Sierra, you should learn more about it.
Here's a look at the major differences between macOS Sierra and macOS High Sierra that will show you what to expect. It's a great place to start, and you can dive into Apple's page for more information.