15 Cool Things the Galaxy S10 Can Do
Turn Your Phone into a Computer with Dex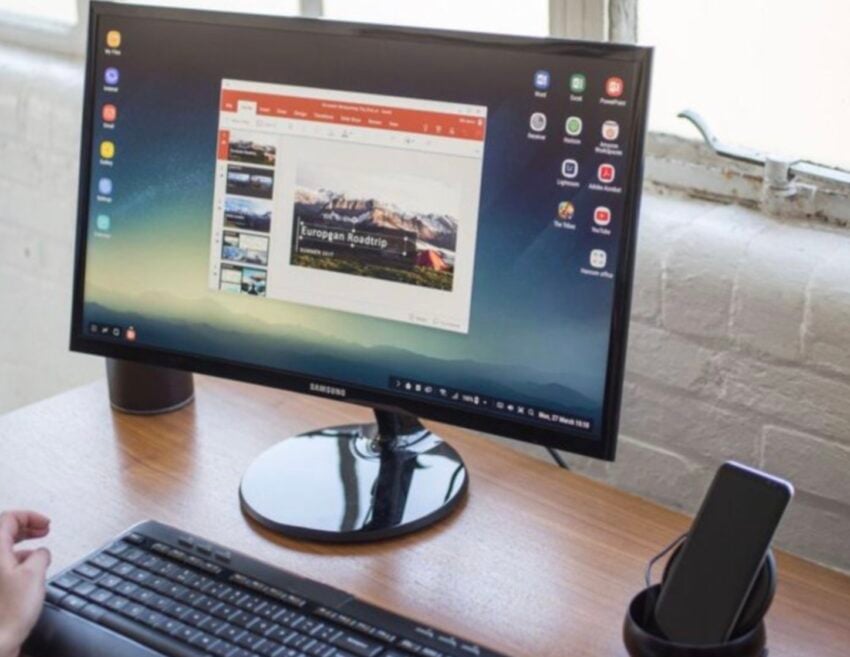 Samsung DeX is a feature you've probably heard about or seen at some point. Dex stands for Desktop Expansion, and it transforms your phone into the brain of a computer.
Basically, giving you a full desktop experience from a Samsung Galaxy.
In the early days, you needed a dock or something special to use Samsung Dex, but that's no longer the case. With the Galaxy S10 all you need is an HDMI cable (or adapter) and to plug your phone into a monitor or any laptop.
Plug in your phone and Samsung's Dex program will startup. This not only mirrors your full phone experience to a monitor or even your HDTV in the living room, but it turns your phone into a computer. Edit those slo-mo videos, get work done with office apps, play games and more all on a bigger screen.
Samsung even sells a dock that lets you hook up a keyboard and mouse for a true computer-like experience.

As an Amazon Associate I earn from qualifying purchases.