3 Reasons Not to Install Nexus 6P Android 8.1 & 5 Reasons You Should
The Nexus 6P Android 8.1 Oreo update could have a significant impact on your device's performance. While some Nexus 6P users will benefit from installing the update right now, others might want to hold off for a few more days.
Google's first maintenance release for Android Oreo users comes with some nifty improvements for Nexus and Pixel devices.  These changes, and a potential boost to your device's performance, make Android 8.1 an extremely tempting download right now or when the OTA prompt appears.
Most Nexus 6P users will eventually want to move from Android 8.0 to Android 8.1, but the transition doesn't need to happen right away.
As we push away from the Android 8.1 release date we're starting to hear about bugs and performance issues and some of these issues are plaguing the Nexus 6P.
Nexus 6P Android 8.1 Update: Should You Upgrade?
It's impossible to predict what you might encounter once you initiate the download process so make sure you take your time with Google's latest upgrade.
Some of you might need an extra day to prepare for the installation and the move from Android 8.0. Some of you might want to wait until you're done with your business trip or a vacation with your family.
Today we want to take you through a few reasons to, and not to, install the Android 8.1 update on your device right now. Again, most people should install Android 8.1, but some of you might benefit from taking a raincheck.
Install Android 8.1 to Improve Your Performance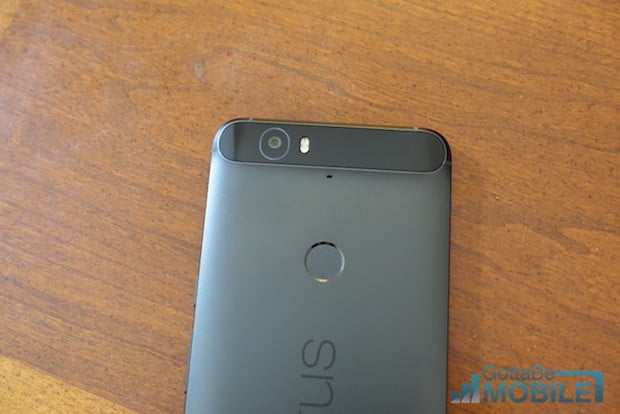 If you're running into performance issues on Android 8.0, you should consider downloading the Android 8.1 update on your Nexus 6P as soon as possible.
The Android 8.1 doesn't come with a long list of specific performance improvements, but there's a chance it will alleviate the problems you're seeing on Android 8.0.
New Android releases often fix problems that aren't listed on the official change log. In the past, Android updates have stabilized battery life, solved Bluetooth and GPS issues, fixed broken Wi-Fi, fixed random reboots, and killed off annoying user interface lag.
We're hearing Android 8.1 fixed some of the Bluetooth issues Nexus users have been running into on older Android Oreo builds. We've also seen positive early feedback about battery life and overall speed from Nexus 6P users.
There's no guarantee Android 8.1 will fix whatever it is you're dealing with on Android 8.0, be it a bug or an issue with your Nexus 6P's performance, but there's a chance which makes it a risk worth taking.