3 Reasons to Pre-Order the Galaxy Note 10 & 4 Reasons to Wait
Pre-ordering the Samsung Galaxy Note 10 might be tempting, but a lot of you are better off waiting for the device to hit shelves later on this month.
Samsung's finally confirmed the elephant in the room. The long-rumored Galaxy Note 10 is now official and it's headed to AT&T, Sprint, T-Mobile, and Verizon in August ahead of the 2019 iPhone launch.
Galaxy Note 10 rumors were spot on. The device, which comes in three formats (Galaxy Note 10, Galaxy Note 10+, and Galaxy Note 10+ 5G) , features an assortment of upgrades including an in-display fingerprint sensor, 5G connectivity, huge displays, fast processors, tons of RAM, powerful cameras, and Android Pie.
There's a lot to like about the Galaxy Note 10 and a lot of you should consider putting in a pre-order with Samsung, your favorite retailer, or your carrier of choice (AT&T, Sprint, T-Mobile, Verizon, U.S. Cellular).
The Galaxy Note 10 isn't cheap. The standard model is $949.99, the Galaxy Note 10+ starts at $1,099.99 but goes up to $1,199.99, while the Galaxy Note 10+ 5G sells for a whopping $1,299.99. No matter which model you buy, you're making a sizable investment.
Beyond the specs, pre-ordering a Galaxy Note 10 nets you some freebies and you can save a bunch of cash if you trade-in an old phone in pristine condition.
Of course, there are also a few reasons to consider passing on a pre-order. Some of you might want to buy the Galaxy Note 10 later in the year and some of you might want to consider waiting around until 2020.
In this guide we'll take you through the best reasons to pre-order the Galaxy Note 10 and the best reasons to hold off and wait.
Pre-Order If You Want a Galaxy Note 10 ASAP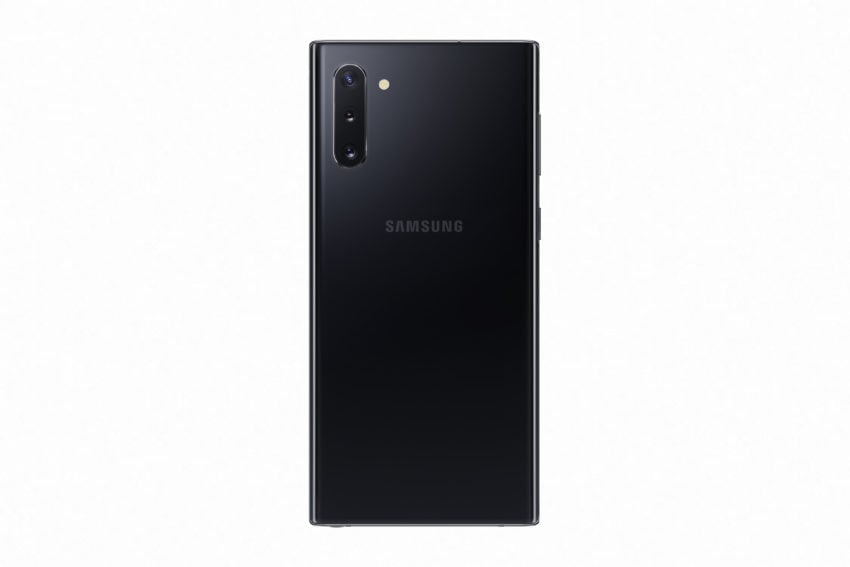 If you've decided to make the Galaxy Note 10 your next phone, and you want it on your doorstep as soon as possible, you'll want to put in a pre-order. It's the quickest way to get the Note 10 model you want in your hands.
Pre-ordering the Galaxy Note 10 ensures you'll get the model you want, in the color you want, on the device's first day of availability. The Galaxy Note 10's release date falls on August 23rd in the United States.
The release date is still a few days away, but we expect some Galaxy Note 10 pre-orders to arrive a few days early. For instance, Amazon Galaxy Note 10 shipments look like they will arrive on August 21st.
We don't expect the Note 10 to sell out so there's no reason to rush into a pre-order. If a variant does happen to sell out, we'd expect stock to return by mid-August.
That said, if you want peace of mind or you just need a new phone ASAP, pick the Note 10 option that suits your budget and your needs, whip out that credit card, and get to work.